Trade ideas – Conservatives likely to secure a comfortable majority
Posted: 28th November 2019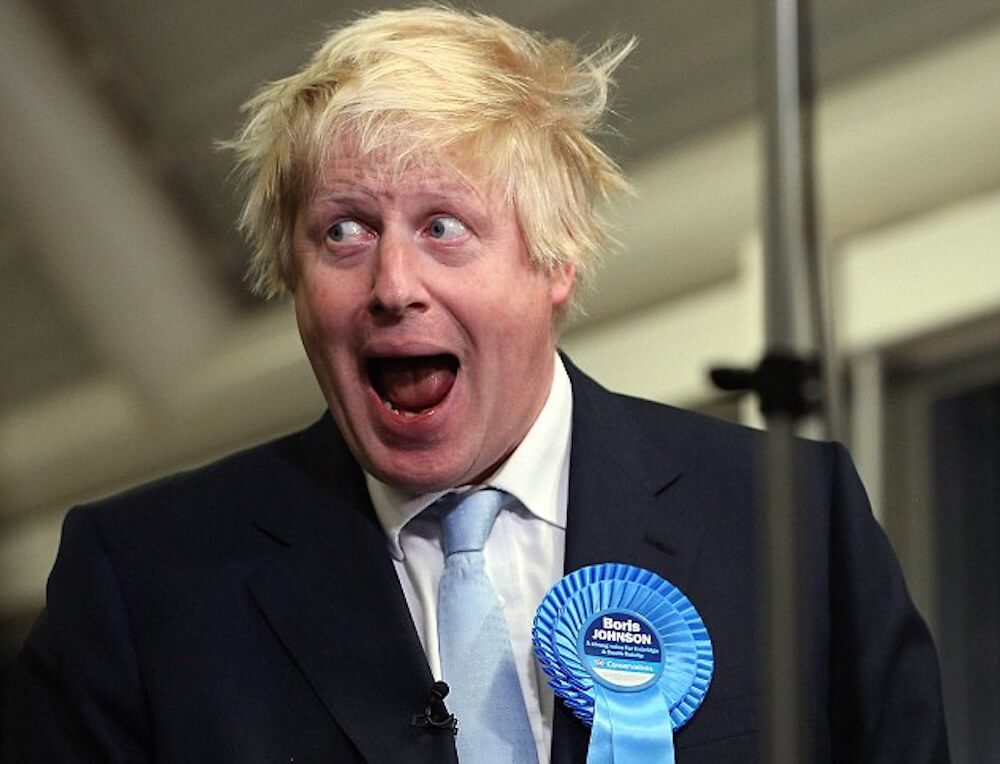 Trade ideas & Daily market report November 28th 2019
Market highlights
Risk appetite held firm on Wednesday amid hopes for a US-China trade deal and US equities posted fresh record highs.
The dollar maintained a firm tone with USD/JPY hitting 6-month highs.
There was a more cautious mood on Thursday after President Trump's signing of the Hong Kong Human Rights Bill triggered fresh concerns over US-China trade outlook.
US Equity futures dipped, although immediate reaction overall was muted with little demand for defensive assets.
The dollar held firm with EUR/USD trapped close to 1.1000 and the Swiss franc vulnerable.
Sterling gained sharply after a key opinion poll indicated that the Conservatives were likely to secure a comfortable majority.
Oil prices dipped after a reported inventory build, but found support on dips.
Precious metals were held in narrow ranges amid a lack of defensive demand.
EUR/USD
The Euro was unable to gain any traction ahead of the New York open as yield spreads moved slightly against the currency.
There was a raft of US data releases ahead of Thursday's Thanksgiving holiday. US third-quarter GDP was revised up to 2.1% from the 2.0% reported originally and above consensus forecasts of 2.0%.
Durable goods orders increased 0.6% for October after a downwardly-revised 1.4% decline the previous month and stronger than market expectations of a 0.8% decline while underlying orders also increased 0.6% on the month. Jobless claims declined to 213,000 in the latest week from a revised 228,000 previously with continuing claims also lower on the week.
The Chicago PMI index improved to 46.3 from a revised 43.3 previously, but only one of the past six releases has been above the key 50.0 level. The data maintained some unease over manufacturing trends, but the dollar held firm.
The core PCE prices index registered a year-on-year increase of 1.6%, below the previous and expected figure of 1.7%.
The Fed's Beige Book reported that economic activity expanded modestly through mid-November and outlooks remained generally positive. Most districts reported growth in manufacturing while agricultural difficulties continued. The tone was more upbeat than the previous report, reinforcing expectations that the Fed would not cut rates again in the short term.
EUR/USD found some support below 1.1000, but secured only a marginal recovery with little change on Thursday.
USD/JPY
US Treasuries dipped lower ahead of the New York open with higher yields underpinning the dollar. The US currency secured a further net advance after the US data releases with USD/JPY posting 2-week highs around 109.35.
Wall Street equities posted fresh record highs and US yields continued to move higher ahead of Thursday's Thanksgiving Holiday which limited yen demand. Overall, USD/JPY pushed to 6-month highs above 109.50 before hitting resistance.
After the New York close, President Trump signed the Hong Kong Democracy and Human Rights Act. There was a negative reaction to the move from Chinese officials and underlying market fears that the row would have a negative impact on US-China talks and jeopardise the signing of a trade deal. Equity markets retreated and the dollar dipped lower, although it was resilient and still posted net daily gains as USD/JPY settled just below 109.50 in early Europe with limited net yen demand.
Sterling
Sterling was able to make headway ahead of the New York open with slightly more positive risk appetite underpinning currency demand. There was a push to near 1.2900 against the dollar while the Euro also lost ground. There were further gains after the European close with rumours that a key opinion poll survey would forecast a Conservative majority government. GBP/USD broke above 1.2900 and EUR/GBP dipped to near 0.8520.
The important YouGov survey indicated that the Conservative Party was on track to win a majority of over 60. Although other polls suggested the Conservative lead was narrowing and there is still two weeks of campaigning ahead, the large YouGov poll triggered fresh Sterling buying. GBP/USD peaked around 1.2950 before a slight correction while EUR/GBP declined to fresh 6-month lows at the 0.8500 level with little change on Thursday as polls remained under scrutiny.
Swiss franc
The Credit Suisse economic expectations index improved sharply to -3.9 for October from -30.5 previously and the strongest reading since July 2018. Although the data indicated increased confidence, the franc remained generally on the defensive. Key levels remained in focus as EUR/CHF again challenged the key 1.1000 level while USD/CHF pushed to near parity with only slight corrections.
Swiss GDP increased 0.4% for the third quarter, above consensus forecasts of 0.2% with year-on-year growth of 1.1%. The franc was unable to gain support and continued to test key support levels.
AUD/USD + USD/CAD
The Australian dollar was unable to take advantage of firm risk appetite during Wednesday with a strong US dollar curbing support as AUD/USD drifted to 0.6775.
Australian investment spending declined slightly for the third quarter, maintaining concerns over the domestic outlook. Unease that the US-China trade deal could be jeopardised was also a significant factor with AUD/USD settling just below 0.6770.
The Canadian dollar maintained a firm tone ahead of the New York open, but USD/CAD found support above 1.3250 and settled around 1.3280 as the firm US dollar sapped support.
The pair edged higher on Thursday as equity futures dipped lower.
NOK+ SEK
The Norwegian krone gradually drew support from firm risk appetite on Wednesday with EUR/NOK edging below 10.08 even though oil prices were unable to make headway.
The tone was slightly more cautious on Thursday with EUR/NOK around 10.09 while USD/NOK traded around 9.16.
The Swedish krona was able to make net headway during Wednesday with EUR/SEK retreating to 4-month lows around 10.53. The krona was underpinned by expectations that the Riksbank would push ahead with a December rate hike while hopes for global economic stabilisation also underpinned the currency. There was little change around 10.54 on Thursday with USD/SEK around 9.58.
Equities
Euro-zone equities posted significant gains on Wednesday amid a firm global risk tone. With an absence of negative influences, The Eurostoxx 600 index posted a fresh 4-year high despite an element of profit taking after firm gains.
The German DAX index gained 0.4%, although there were slight losses for the French and Italian bourses.
Solid global markets underpinned major UK equities during Wednesday with the FTSE 100 index posting 4-month highs with a 0.35% gain despite Sterling gains on the day.
Wall Street sentiment remained buoyant ahead of Thursday's market holiday with window dressing and optimism over trade talks. The S&P 500 index posted fresh record highs with a 0.4% gain.
US futures, however, dipped in Asia on Trump's signing of the Hong Kong Bill and regional sentiment was more cautious.
Japan's Nikkei 225 index losses were held to 0.1% with selling curbed by a firm dollar while the Australian ASX index gained 0.2% to a fresh record high as the telecoms sector continued to advance.
China's Shanghai index posted a 0.45% decline with Hong Kong's Hang Seng index 0.2% lower in late trading as markets waited for China's response.
Commodities
Oil was underpinned by optimism that a US-China trade deal would be secured with slightly more encouraging global data also providing an element of support.
The EIA data recorded a crude inventory build of 1.6mn barrels in the latest week compared with expectations of a small draw, although there was some relief after the API data.
Gasoline stocks recorded a substantial build and production edged higher.
Crude dipped significantly after the data with WTI briefly testing $57.50 p/b, but there was solid buying on dips with a move back above $58.0.
Baker Hughes data recorded a decline in US oil rigs to 668 from 671 previously. Crude edged below $58.0 p/b on Thursday amid the slightly more cautious risk tone with Brent around $62.80 p/b.
Precious metals were undermined by the combination of a firm dollar and solid risk appetite during Wednesday.
Gold drifted lower during the day, but did hold above November lows and $1,450 per ounce. Gold secured a very limited recovery on Thursday to $1,457 as equity futures retreated.
Silver held the $17.00 per ounce support area with only a limited advance.
Cryptocurrencies
Cryptocurrencies came under further pressure in early Europe on Wednesday with bitcoin again dipping below $7,000. Prices did, however, hold above 6-month lows and the ability to hold support helped trigger a sharp rally.
There was a peak above $7,600 before demand faded slightly in early Europe on Thursday.
There were still important reservations over the outlook, especially given Chinese reservations over coins.
Ether also posted net gains and pushed above the $150 level and it held just above this level in early Europe on Thursday.
Calendar
Major events for the day ahead: (times in GMT)
13.00: Germany CPI inflation
US Thanksgiving Holiday
Do you want access to trade ideas, signals, education and more all for free? Sign up and deposit with one of our preferred brokers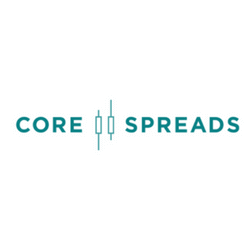 Like our charts? Sign up for free with TradingView.