Daily Market Report – 29th June 2020
Posted: 29th June 2020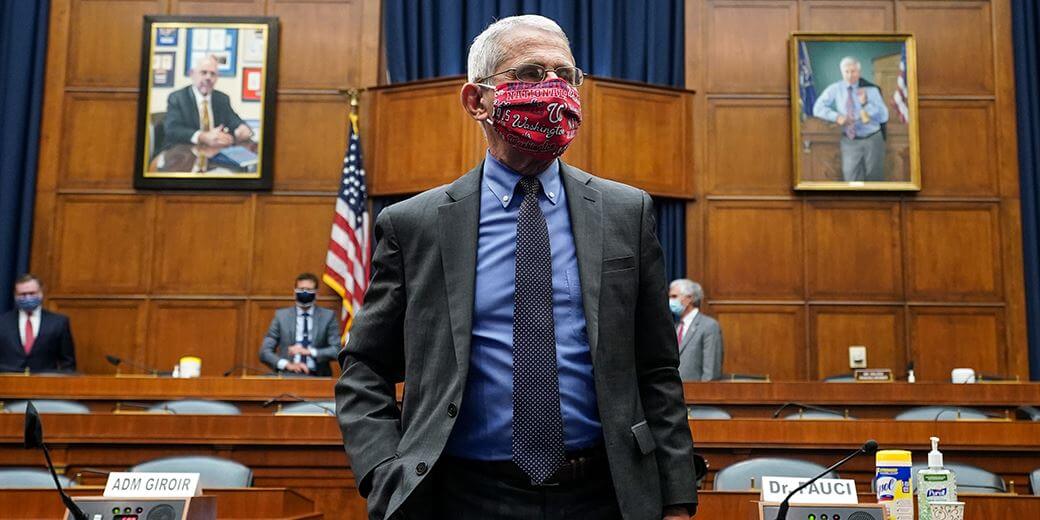 Trade ideas & Daily market report June 29th 2020
Market highlights.
Market concerns over US coronavirus trends increased further and risk appetite declined on Friday as cases in key southern states increased further.
US equity markets registered significant losses with global confidence fragile as global coronavirus cases passed 10 million.
The dollar made net gains on Friday as it secured defensive support before losing ground on Monday as concerns over the US economy increased.
EUR/USD edged higher to 1.1250 on Monday from Friday's lows below 1.1200.
Sterling lost ground amid negative sentiment and concerns over the global trade outlook with EUR/GBP posting 3-month highs.
Commodity currencies lost ground as equities retreated and the US dollar gained ground, although with a limited recovery on Monday as the US dollar slipped
Oil prices were undermined by weaker equities and concerns over underlying global demand conditions.
Gold moved sharply higher later in New York on Friday and pushed to near 7-year highs on Monday as the dollar retreated.
EUR/USD
US personal spending increased 8.2% for May following a revised 12.6% decline the previous month, although this was below market expectations of a 9.0% increase. Personal income declined 4.2% following the 10.8% increase the previous month reflecting the impact of last month's personal payments from the Federal government.
The core PCE prices index increased 0.1% on the month with the year-on-year rate static at 1.0%. The dollar was able to secure significant defensive support despite concerns over US fundamental developments while commodity currencies retreated sharply. Overall, EUR/USD dipped to below the 1.1200 level before stabilising late in US trading. The dollar will tend to gain if defensive demand dominates, but lose ground if US fears intensify and global recovery hopes continue.
The St Louis Fed deflation-risk index hit the highest level since 2008, maintaining strong pressure for an extremely accommodative monetary policy.
CFTC data recorded a further small increase in long non-commercial Euro positions to the highest level since May 2018, limiting the scope for further buying interest.
Over the weekend, the German constitutional Court stated that the Bundesbank could determine whether it continued to engage in bond buying which will offer some relief. According to sources, German Chancellor Merkel and President Macron will not present a new recovery fund proposal and will concentrate on garnering support for the existing proposals. The US currency edged lower on Monday with EUR/USD advancing to the 1.1250 area with markets also watching month-end trends.
USD/JPY
Equity markets held steady into Friday's New York open, but confidence then dipped again on the latest US coronavirus developments. Florida reported that the number of new daily infections had increased 7.8% compared with the 7-day average of 4.1%. The Texas Governor also declared a state of emergency in Harris County.
China warned that US pressure could jeopardise the purchase of US exports. US 10-year yields declined to below 0.65% and the lowest level since June 1st which reinforced the downbeat risk tone. The dollar was, however, resilient as it gained an element of defensive support and USD/JPY traded just above the 107.00 level.
China's industrial profits data provided some relief with an increase of 6% in the year to May after a 4.3% decline previously, the first increase for six months.
There was a small decline in new Texas infections for Sunday, although cases often tend to decline during the weekend. The number of global coronavirus cases increased to above 10 million and China's Global Times issued called US actions on coronavirus irresponsible. Japan's retail sales declined 12.3% in the year to May. Equity futures edged lower on Monday with USD/JPY holding just above the 107.00 level with the yen unable to gain robust defensive support.
Sterling
On Friday, UK Chancellor Sunak stated that the UK is pass the acute phase of the crisis while the furlough scheme will not be sustainable. A key market focus will be on labour-market developments once the furlough scheme starts to unwind. Overall Sterling sentiment remained negative with a significant element of caution ahead of next week's trade negotiations with the EU. A weaker global risk tone and concerns over the international economic outlook was also a key factor undermining support. EUR/GBP strengthened to fresh 3-month highs near 0.9100 while GBP/USD dipped to lows below 1.2320 against the US dollar.
Prime Minister Johnson will pledge this week not to return to austerity in the aftermath of the coronavirus crisis and will look to accelerate infrastructure projects. EU trade talks will be a key focus this week with more intense face-to-face negotiations getting underway. Ahead of the talks, Johnson repeated the threat to quit the EU on Australia terms, but negotiators also stated that an outline deal was achievable during the summer. GBP/USD recovered slightly to above 1.2350 with EUR/GBP around 0.9095. There is likely to be choppy Sterling trading, especially with month-end pressures also a significant focus over the next 48 hours.
Swiss franc
The Euro was unable to make any headway against the franc on Friday and EUR/CHF retreated to the 1.0625 area as the franc secured renewed defensive support amid weaker risk appetite. USD/CHF hit the 0.9500 level, but was unable to break above this level.
Markets will monitor the discussions between German Chancellor Merkel and French President Macron and the latest National Bank sight deposits data will also be watched closely for evidence of current intervention. EUR/CHF recovered marginally to 1.0650 on Monday with USD/CHF retreating to the 0.9470 area.
AUD/USD + USD/CAD
After little change initially, the Australian dollar retreated significantly on Friday with sentiment undermined by a fresh retreat in equity markets and stronger US currency. AUD/USD retreated to below 0.6850 in New York before stabilising.
The Australian currency stabilised on Monday despite reservations over domestic and global coronavirus concerns with an element of optimism over potential Chinese demand. AUD/USD secured a limited advance to the 0.6880 area.
The stronger US currency, weaker oil prices and fragile risk tone also undermined the Canadian dollar with USD/CAD breaking above the 1.3700 level.
The Canadian dollar secured an element of relief on Monday with USD/CAD around 1.3650 as the US currency lost ground.
NOK+ SEK
The Norwegian krone was undermined by weaker risk appetite and renewed losses in oil prices.
EUR/NOK moved to above the 10.90 level before settling just below this level on Monday with USD/NOK retreating to near 9.66 on Monday as the US currency faded.
Swedish retail sales increased 0.5% for May compared with expectations of a 2.0% decline with annual growth at 2.4% from -1.4% previously.
The Swedish krona lost ground as global equities retreated again, although moves were limited as overall sentiment held firm. EUR/SEK was unable to break above the 10.50 level and traded around 10.45 on Monday.
Equities
Euro-zone equities open higher with further support packages for the airline sector helping to underpin sentiment, but confidence gradually deteriorated amid fears over the US outlook while losses in the banks also undermined sentiment.
The German DAX index declined 0.7% with the Spanish IBEX index retreating 1.25%.
Major UK stocks were underpinned by a weaker pound during the day and there was also demand for defensive stocks. Gains faded sharply later in the day amid US losses with FTSE 100 index gains held to 0.25%.
Wall Street confidence was significantly worker during Friday amid a further increase in fears over US coronavirus developments and the potential negative economic impact. The S&P 500 index declined 2.4% while futures were little changed on Monday.
Asian markets lost ground following Friday's US losses and unease over global coronavirus developments.
Japan's Nikkei 225 index retreated 2.3% with a 1.5% decline for the Australian ASX index as domestic concerns offset gains in the gold sector.
China's Shanghai index traded 0.9% lower with corporate profits data providing some relief and Hong Kong's Hang Seng index was 1.4% lower.
Commodities
There was further choppy trading in oil prices during Friday with net losses amid the weaker risk tone and unease over US coronavirus developments.
Confidence, however, deteriorated in late trading as Wall Street posted losses and US coronavirus developments also increased fears over US demand trends.
WTI was unable to hold above the $39.0 p/b and retreated to near $38.0 p/b.
Baker Hughes data recorded a marginal decline in oil drilling rigs to 188 from 189 with the rate of decline slowing sharply as oil prices have stabilised.
WTI retreated to the $37.80 p/b area on Monday with Brent around $40.25 p/b amid fragile confidence over the global outlook.
Precious metals were supported by fragile risk conditions, but there was a significant drag in early US trading from the firm US dollar while volatility increased. Underlying fundamental support remained firm.
Gold dipped to lows just below $1,750 per ounce, but then posted strong gains amid underlying confidence in fundamentals with a move to just above $1,770 per ounce.
Gold secured further gains on Monday and traded close to 7-year highs above $1,770 per ounce. Silver secured support close to $17.50 per ounce on Friday and advanced to near $17.90 on Monday.
Cryptocurrencies
Bitcoin moved lower at Friday's New York open with a retreat to near $9,000. Overall reservations surrounding global risk appetite were significant in curbing demand for cryptocurrencies.
CFTC data recorded a small net increase in short bitcoin positions.
There was a fresh retreat during Saturday with bitcoin sliding to lows below $9,000.
There was, however, a recovery to near $9,200 on Sunday before consolidation around $9,100 on Monday as volatility eased to some extent with markets continuing to monitor risk conditions.
Ether also declined to lows below $220 before a recovery to $225 and little change on Monday.
Calendar
Major events for the day ahead: (times in BST)
13.30: Bank of England Vlieghe speech
02.00 (Tues): China manufacturing index
Get award-winning FCA regulated signals and levels on over 30 markets, as well as education resources so you never trade alone.