Trade ideas – Sterling drifted lower with political uncertainty
Posted: 29th November 2019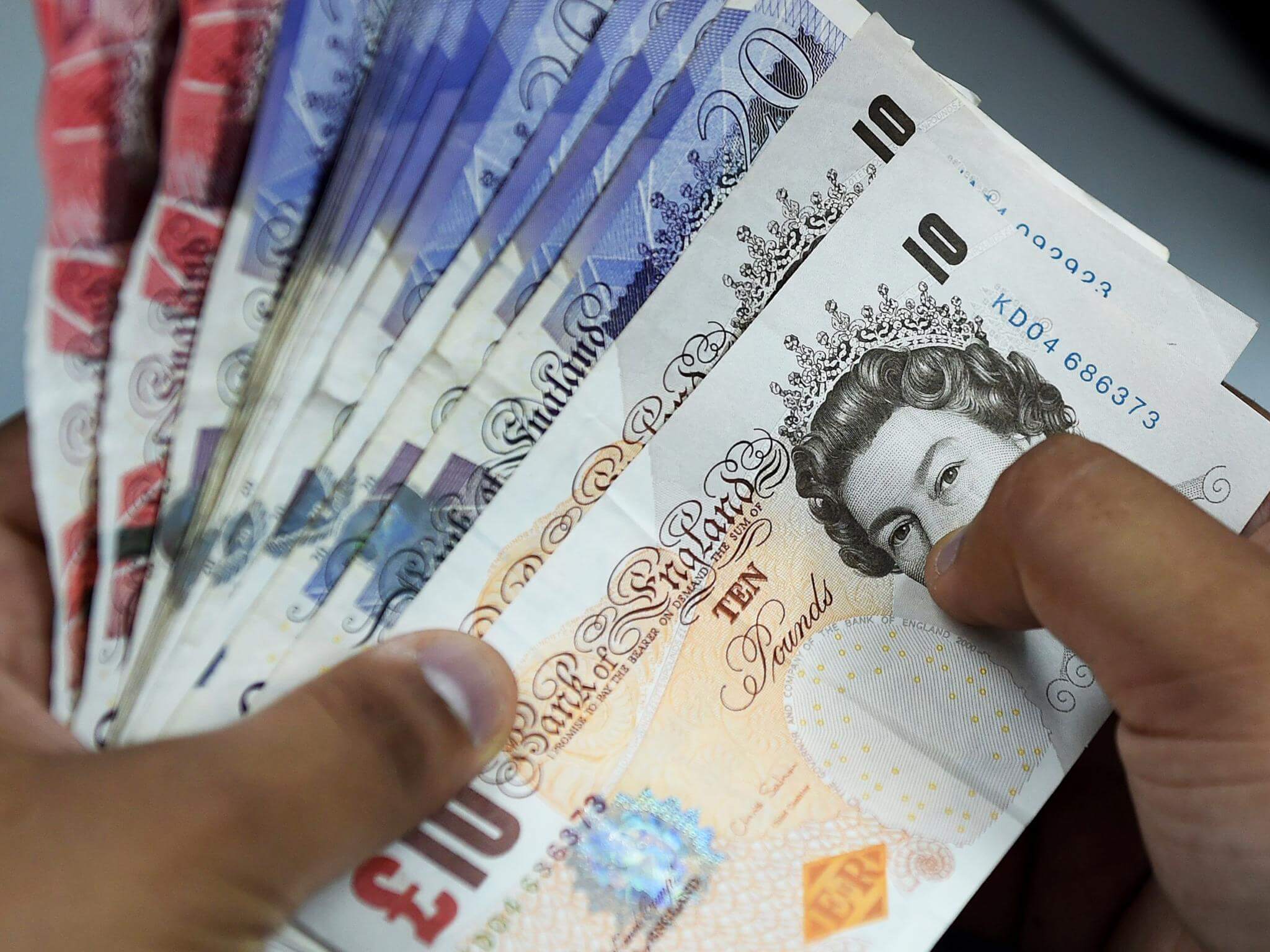 Trade ideas & Daily market report November 29th 2019
Market highlights
Narrow ranges prevailed on Thursday with no major incentives while the US Thanksgiving holiday dampened activity.
Risk appetite was slightly more cautious given unease over Hong Kong political developments and an absence of positive trade rhetoric.
In this context, equity markets retreated in Asian trading on Friday.
The dollar held a firm tone with EUR/USD trapped marginally above 1.1000.
Sterling drifted lower with political uncertainty discouraging further buying.
Oil prices were little changed with caution ahead of OPEC meetings next week.
Precious metals were held in narrow ranges with little underlying buying support.
The Swedish krona held firm with EUR/SEK at fresh 4-month lows.
EUR/USD
Annual Euro-zone money supply growth increased slightly to 5.6% for October from 5.5% previously with household loans growth at 3.5% from 3.4%. Euro-zone economic sentiment strengthened to 101.3 for November from 100.8 and above consensus forecasts with a marginal improvement in industrial confidence, although confidence remained fragile.
German consumer prices declined 0.8% for November compared with expectations of a 0.6% decline and the year-on-year rate held at 1.1%, contrary to expectations of an increase to 1.3%. The HICP rate increased to 1.2% from 0.0%, but the data maintained expectations of a very loose ECB monetary policy ahead of Friday's Euro-zone CPI data.
There were also some expectations that the central bank could adjust its inflation target at the current review. In particular, there was speculation that the bank would shift to a simple 2% target which would tend to remove pressure for any monetary tightening as soon as inflation move above 1.5%. On balance, this would probably mean a looser monetary policy over the medium term. Trading activity was inevitably very light given the US market holiday with EUR/USD settling just above 1.1000.
Activity will remain light on Friday with an early US close, but month-end positioning could trigger choppy trading around the London fix. EUR/USD again held just above 1.1000 in early Europe with a marginally weaker US dollar.
USD/JPY
In European trading on Thursday there were further market reservations over President Trump's decision to sign the Hong Kong Civil Rights Bill. In particular, concerns that the US-China trade deal could be in jeopardy was a significant element.
These fears eased slightly during the session with comments from Chinese sources suggesting that action against individual US legislators was a potential response. Dollar losses were limited and USD/JPY pushed back above 109.50 as US yields edged higher. With no lead from Wall Street the dollar was static later in the day as uncertainty prevailed.
Japanese industrial production declined 4.2% in October, reinforcing concerns over the outlook while the Tokyo inflation rate increased marginally to 0.6% from 0.5%. Bank of Japan Governor Kuroda stated that the bank has ample room to ease monetary policy further and will not hesitate to act if needed. There was no positive rhetoric on US-China trade talks in Asia on Friday and regional bourses posted net losses amid fears over further major Hong Kong political protests over the weekend. There was no further yen selling with USD/JPY settling just below 109.50 in early Europe.
Sterling
Sterling held a firm tone in early Europe on Thursday with positive sentiment following Wednesday's YouGov poll suggesting a comfortable Conservative majority was the most likely outcome. There was, however, GBP/USD resistance on approach to 1.2950 while EUR/GBP found support close to 0.8500 with a correction to 0.8525 during the London session. There was wariness of anticipating a Conservative victory given potential shifts in voting and reservations over the longer-term outlook.
Consumer confidence was unchanged at -14 for November, but the Lloyds business barometer strengthened to 9 from 6 previously which was the third successive increase and strongest level since January with hopes that political uncertainty would ease. Sterling traded marginally higher in early Europe on Friday.
Markets will be wary of choppy trading on Friday with position adjustment ahead of the weekend when further opinion polls will be released. There is also the potential for volatility associated with month-end trading as GBP/USD traded just above 1.2900.
Swiss franc
The Swiss franc was unable to make any headway during Thursday as risk appetite held steady. EUR/CHF continued to probe the key 1.1000 area during the day, although it again hit resistance close to this level. USD/CHF also held a firm tone without breaking above parity. There was some further speculation that the National Bank could cut interest rates at the December policy meeting.
Although risk appetite was slightly more cautious on Friday, the Swiss currency was unable to recover ground as EUR/CHF continued to trade just below the 1.1000 level.
AUD/USD + USD/CAD
The Australian dollar was unable to make headway on Thursday and AUD/USD consolidated just below 0.6770.
There were no major domestic influences during Friday with the slightly more cautious risk appetite limiting potential Australian dollar support with AUD/USD around 0.6775.
The Canadian dollar was also held in tight ranges, although there tentative gains into the European close as oil prices ticked higher.
After hitting resistance near 1.3300, USD/CAD retreated to 1.3280 with marginal gains on Friday.
NOK+ SEK
Swedish retail sales increased 0.2% for October, slightly above consensus forecasts, with the year-on-year increase at 3.3% from 2.5%.
Swedish manufacturing confidence was little changed for November, but there was a notable recovery in overall industrial sentiment.
The krona was unable to make headway following the data with EUR/SEK correcting to 10.56, although there was a fresh retreat late in the session with EUR/SEK dipping to fresh 4-month lows near 10.52. with USD/SEK near 9.56.
The Norwegian krone was unable to make headway during the day, although EUR/NOK hit resistance on approach to 10.12 and settled just below 10.10 as oil prices held a firm tone.
Underlying retail sales declined 0.8% for October with EUR/NOK moving back above 10.10 as USD/NOK traded around 9.18.
Equities
Euro-zone equities were subjected to a limited correction during Thursday amid reservations over US-China trade developments and net pressure for a correction after a push to 4-year highs.
The German DAX index declined 0.3% with losses for all major bourses while the Italian FTSE MIB index registered a sharper 0.6% decline.
Major UK stocks drifted lower with narrow ranges prevailing given the absence of a US lead. The FTSE 100 index declined 0.15% as several stocks traded ex-dividend.
Wall Street markets were closed for the Thanksgiving Holiday.
US futures, however, moved lower on Friday and there was a more defensive tone in Asia on Friday.
Japan's Nikkei 225 index declined 0.5% as industrial production data undermined confidence with the Australian ASX index closed 0.25% lower after briefly posting fresh record highs with the mining sector losing ground.
China's Shanghai index declined 0.6% on trade doubts while Hong Kong's Hang Seng index traded 2.2% lower towards the close as unease over political protests undermined support.
Commodities
During Thursday, oil prices were hampered by concerns that tensions between China and the US over Hong Kong would derail trade talks. There was an element of caution ahead of OPEC meetings next week.
Narrow ranges prevailed, however, and crude was resilient with solid support at lower levels and WTI traded just above $58.0 p/b at the European close.
WTI continued to trade around $58.0 p/b on Friday with Brent around $63.15 p/b.
Precious metals were also held in tight ranges during Thursday with no significant support from reservations over the Hong Kong political situation.
Gold settled just above $1,455 per ounce with marginal gains on Friday. Silver again tested the $17.00 per ounce area as narrow ranges prevailed.
Cryptocurrencies
Cryptocurrencies were held in narrower ranges on Thursday as volatility remained low across all asset classes.
Bitcoin moved higher late in Europe with a move above $7,600, although gains quickly reversed with a dip back below $7,500.
South Korean exchange Upbit confirmed that there had been theft of Ether worth close to $50mn which reinforced unease over security and maintained wider reservations over the outlook.
Ether briefly dipped below the $150 level, but traded just above this level on Friday.
Calendar
Major events for the day ahead: (times in GMT)
10.00: Euro-zone Consumer prices
13.30: Canada GDP
01.00(Sat): China PMI index
Do you want access to trade ideas, signals, education and more all for free? Sign up and deposit with one of our preferred brokers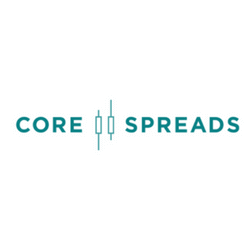 Like our charts? Sign up for free with TradingView.