The dollar recovered slightly from 2-month lows, but sentiment remained weak.
Posted: 30th April 2021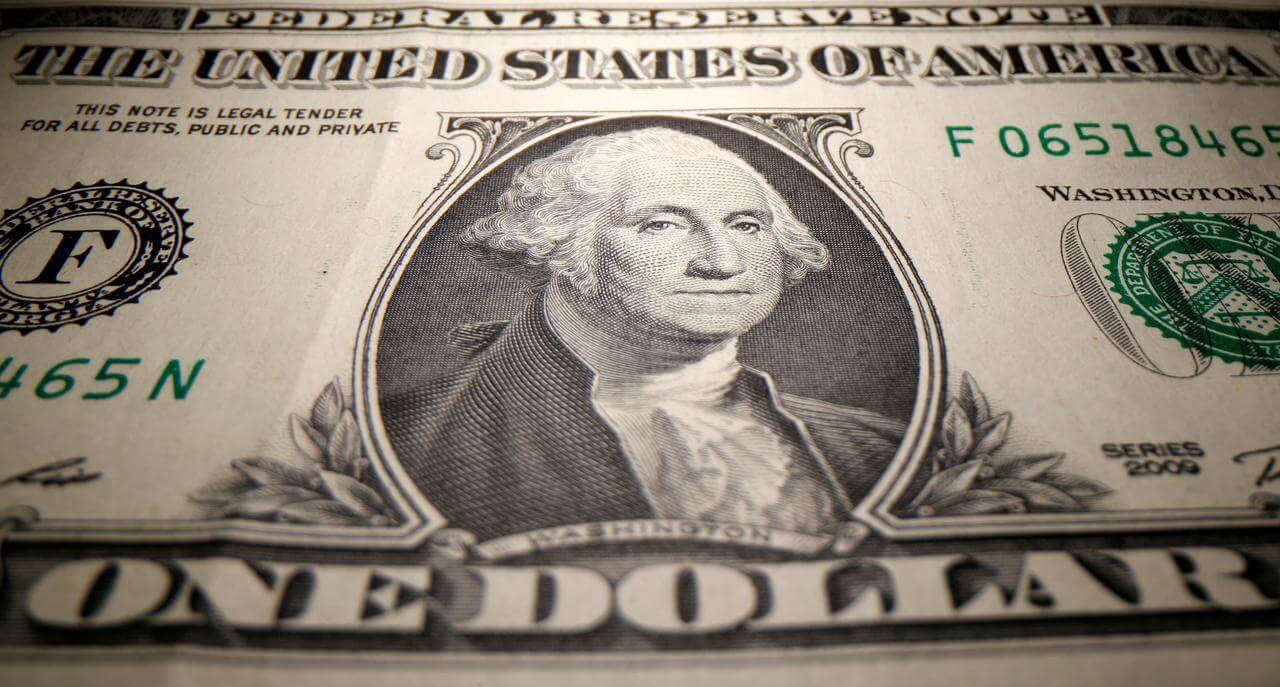 Trade ideas & Daily market report April 30th 2021
Market highlights.
There was muted further reaction to Wednesday's Federal Reserve statement.
US yields moved higher on the day, although narrow ranges prevailed.
Risk appetite was slightly more cautious amid reservations over valuations.
Wall Street equities posted tentative gains, but futures edged lower on Friday.
In this context, Asian equities lost ground on Friday.
The dollar recovered slightly from 2-month lows, but sentiment remained weak.
EUR/USD found support near 1.2100 with marginal net losses.
Sterling was unable to make headway amid political reservations.
Commodity currencies overall drifted lower.
The Canadian dollar remained strong and USD/CAD dipped to the lowest level for over 3 years.
Oil prices were underpinned by North America demand hopes, but retreated from intra-day highs.
Precious metals dipped when US yields moved higher.
Ether posted another record high.
EUR/USD
German unemployment increased 9,000 in April after a 6,000 decline the previous month and compared with expectations of a further decline of close to 10,000.
Euro-zone M3 money supply growth slowed to 10.1% in the year to March from 12.2% previously with private loans growth of 3.3% from 3.0% previously.
The Euro-zone industrial sentiment index strengthened sharply to 10.7 for April from 2.1 previously and well above market expectations with services-sector sentiment strengthening to 2.1 from -9.6 previously. The data continued to demonstrate some resilience in the economy which provided net Euro support.
German consumer prices increased 0.7% for April with the year-on-year rate increasing to 2.0% from 1.7% and above market expectations of 1.9%.
According to the flash reading, US GDP increased at an annualised rate of 6.4% for the first quarter of 2021 from 4.3% previously, although slightly below consensus forecasts of 6.7%. Real consumer spending increased sharply by 10.7% while the PCE prices index increased to 3.5% from 1.5% previously.
Initial jobless claims declined to a 12-month low of 553,000 in the latest week from a revised 566,000 previously, but marginally above consensus forecasts while continuing claims increased marginally to 3.67mn from 3.65mn.
Underlying dollar sentiment remained generally weak following the Fed statement, but there was a further net recovery from overnight lows. The US currency was able to recover some ground against commodity currencies and EUR/USD drifted towards 1.2100 before stabilising.
US confidence remained fragile on Friday with markets also wary over month-end position adjustment later in the day with EUR/USD around 1.2115.
USD/JPY
US bond yields moved higher into Thursday's New York open which helped underpin the US dollar and USD/JPY strengthened to highs around 109.20. There was no significant support from the US data releases and there was a tentative retreat around the Wall Street open amid choppy trading.
There was volatile trading surrounding precious metals which also had an impact on currencies and USD/JPY settled just below the 109.00 level.
Japanese data was stronger than expected with a 2.2% increase for industrial production for March while unemployment dipped to 2.6% from 2.9% previously, although Tokyo consumer prices declined 0.2% in the year to April and the market impact was limited.
The Chinese PMI manufacturing index dipped to 51.1 for April from 51.9 previously while the non-manufacturing index declined to 54.9 from 56.3, although this was above consensus forecasts. The Caixin PMI manufacturing index strengthened to 51.9 from 50.6 previously, but equities moved lower.
Treasuries drifted in tight ranges on Friday with USD/JPY held below 109.00 ahead of next week's Golden Week holidays.
Sterling
There were no significant domestic data releases on Thursday with fluctuations in global markets tending to dominate Sterling policy moves. Risk appetite was slightly less robust after the New York open which dampened support to some extent, although overall currency moves remained limited.
There were also reservations over UK political developments which hampered the UK currency. In particular, there were concerns over the Scottish elections next Thursday. Even if the impact is limited, there was caution over buying Sterling ahead of the poll.
GBP/USD was unable to make a challenge on the 1.4000 level and drifted below 1.3950 while EUR/GBP settled just below 0.8700.
There will be significant position adjustment on Friday, especially with a UK market holiday on Monday. In this context, there is scope for choppy trading, especially surrounding the London fix. Overall trends in risk appetite will also continue to be monitored closely.
There was a sharp increase in the latest business confidence data, although GBP/USD was unable to respond as it held below 1.3950.
Swiss franc
The Swiss franc maintained a firm tone in early Europe on Thursday, but gradually lost ground later in the day as US bond yields moved higher. There were still reservations over near-term global coronavirus developments which provided some franc support, although the demand for reflation trades was an offsetting factor as commodity currencies held firm. Precious metals moved lower on the day which had little impact.
EUR/CHF retreated to lows near 1.1010 before a recovery to near 1.1030 while USD/CHF was unable to hold a move back above the 0.9100 level.
AUD/USD + USD/CAD
The Australian dollar was unable to make headway on Thursday and gradually drifted lower during the day as the US dollar attempted to recover some ground. AUD/USD was also hampered by the inability to ret-test the 0.7800 area and drifted weaker to 0.7770.
The Australian dollar held steady on Friday with the Caixin PMI data providing some support and AUD/USD settled around 0.7775.
Underlying Canadian dollar sentiment remained strong, especially with net gains in oil prices. USD/CAD dipped to lows at 1.2280 before stabilising, but held below the 1.2300 level.
The Canadian dollar held strong on Friday with USD/CAD dipping to fresh 38-month lows around 1.2270.
NOK+ SEK
The Norwegian krone held a firm tone on Thursday, especially with oil prices posting further gains, but there was a correction later in the day.
EUR/NOK moved back above 9.95 before settling around 9.94.
There was little change on Friday with USD/NOK around 8.20 and just above 30-month lows.
Swedish consumer confidence strengthened to 103.2 for April from 97.1 the previous month while manufacturing confidence strengthened to 121.0 from 117.7.
GDP increased 1.1% for the first quarter, well above consensus forecasts of a 0.5% increase with a year-on-year on reading of 0.0% from -2.2% previously.
The krona was unable to make headway amid expectations of dovish Riksbank rhetoric and EUR/SEK strengthened to highs above 10.15. The krona held steady on Friday with USD/SEK around 8.38.
Equities
Euro-zone equities were unable to make headway on Thursday with some disappointment over reaction to the Federal Reserve statement with higher bond yields also curbing potential demand.
The German DAX index declined 0.9%, but other bourses were resilient and the Spanish market secured a small net advance.
Major UK stocks opened higher amid optimism over earnings data, but a more restrained global tone hampered support and the FTSE 100 index closed marginally lower after hitting selling interest above the 7,000 level.
Wall Street sentiment held strong on Thursday with optimism over growth and earnings trends. Although higher bond yields ensured some caution, the S&P 500 index gained 0.7% to a fresh record high.
US futures retreated on Friday and there was a more defensive tone in Asia with some position adjustment ahead of holidays next week.
Japan's Nikkei 225 index declined 0.7% while the Australian ASX index declined 0.8%.
China's Shanghai index posted a 1.0% retreat in late trading with a 1.7% retreat for Hong Kong's Hang Seng index.
Commodities
Oil price sentiment remained firm on Thursday with expectations of strong US demand helping to offset concerns over coronavirus developments within India and Brazil.
A fragile dollar also helped underpin energy markets.
WTI peaked near $65.50 p/b before fading slightly later in the New York session.
Sentiment was more cautious in Asia with WTI retreating to near $64.50 p/b while Brent traded above $67.50 p/b.
Precious metals held firm ahead of Thursday's New York open amid a vulnerable dollar. There was, however, a sharp dip in New York as higher bond yields helped trigger selling.
Gold dipped to below $1,760 per ounce before a recovery to above $1,770.
Silver also dipped to lows near $25.70 per ounce before recovering.
Gold settled just below $1,770 per ounce on Friday with silver below $25.90 per ounce.
Cryptocurrencies
Cryptocurrencies initially held steady in European trading on Thursday, but bitcoin was unable to make headway and there was fresh selling pressure later in the US session.
Bitcoin dipped to below $53,000 amid concerns that a global asset prices had priced in a substantial amount of good news.
Although equity markets retreated on Friday, bitcoin posted net gains to above $54,000
Ether continued to gain net support from reports that the EIB issue a bond on the blockchain network. Ether posted a fresh record high at $2,800 before correcting lower.
Calendar
Major events for the day ahead: (times in BST)
10.00: Euro-zone consumer prices
13.30: US PCE prices index
14.45: US Chicago PMI index