Market Report – The Federal Reserve made no policy changes.
Posted: 30th July 2020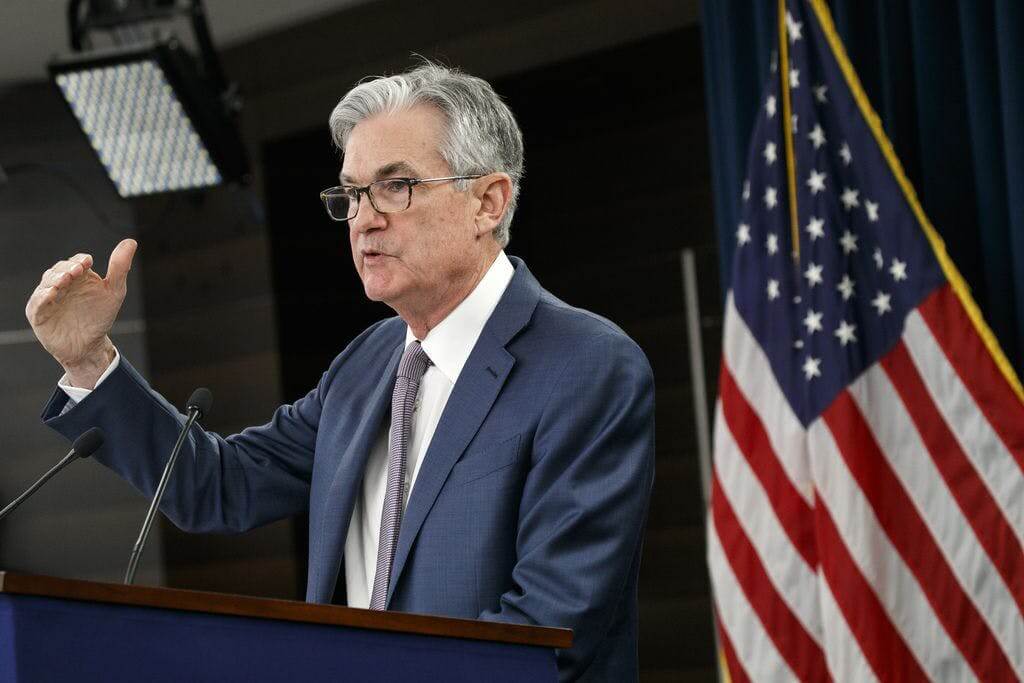 Trade ideas & Daily market report July 30th 2020
Market highlights.
The Federal Reserve made no policy changes. It remained committed to a very accommodative policy and Chair Powell warned that the economic recovery had slowed.
The dollar remained on the defensive with the currency index sliding to fresh 2-year lows before a limited recovery on Thursday amid reservations over coronavirus developments.
EUR/USD tested fresh 22-month highs in the 1.18 area before correcting.
Risk appetite was hampered by coronavirus concerns and uncertainty over US fiscal policy.
US equities posted net gains on the dovish Fed before fading slightly on Thursday while Asian markets were mixed with underlying caution.
Sterling held firm with GBP/USD testing fresh 4-month highs in the 1.3000 area before correcting.
Commodity currencies drew limited support from US dollar weakness, but underlying support was limited with fresh selling on Thursday.
A large inventory draw provided some support to crude, although narrow ranges prevailed with demand reservations.
There was further underlying demand for precious metals, but gold was held below record highs.
EUR/USD
The US goods trade deficit declined to $70.6bn for June from $75.3bn previously as exports recovered at a stronger pace than imports. Pending home sales increased 16.6% for June, above expectations of 15.0%. Overall, the dollar lost ground after US markets opened, although moves were driven primarily by gains in the Euro as commodity currencies were unable to make significant headway. The single currency gained fresh support and EUR/USD strengthened to near 1.1780 at the European close.
The Fed maintained the Fed Funds rate in the 0.00-0.25% range, in line with consensus forecasts and with a unanimous vote. According to the statement, economic activity and employment had picked up somewhat in recent months, but remained well below levels at the beginning of the year.  The public health crisis will weigh heavily on economic activity employment and inflation in the short term and also poses a considerable threat to the medium-term outlook.
The central, therefore, remains committed to using its full range of tools to support the economy and meeting its goals. It expects to maintain the Fed Funds rate at current levels until it is confident the economy has weathered recent events. There was no mention of yield-curve control in the statement.
Chair Powell stated that the evidence suggested that the pace of economic recovery had slowed since June and the pandemic is a disinflationary shock. He added that there is clearly a risk of a slowdown in the rate of growth and the labour market has a long way to go to recover. He reiterated that the bank is not thinking of raising interest rates.
The dollar gained briefly, but overall remained on the defensive with EUR/USD testing the 1.1800 area. There was selling interest in this area with EUR/USD edging lower to 1.1760 on Thursday as the dollar corrected slightly from 2-year lows, although overall US sentiment remained negative.
USD/JPY
The dollar remained under pressure ahead of the New York open and USD/JPY dipped to fresh 4-month lows near 104.80 before stabilising. There was support at lower levels with the US currency consolidating around 105.00, especially with reservations over the potential for verbal intervention from the Japanese Finance Ministry.
The Federal Reserve announced that swap lines with central banks would be kept open until March 31st next year, maintaining strong liquidity provisions for overseas central banks. Bond purchases will be maintained at least at the current pace and heavy overnight repo operations will continue.
Coronavirus concerns continued with California, Texas and Florida reporting 1-day records for fatalities, although the number of new cases slowed slightly.
US equities held gains and, although the dollar briefly spiked higher, USD/JPY settled around 105.00 as the lack of yield support undermined fundamental backing.
There was further uncertainty over US fiscal policy with Republican Senate leader McConnell stating that he hopes to reach a deal on unemployment benefits by Friday, but there were still internal party divisions. There were further concerns over coronavirus developments in Tokyo, but retail sales data beat expectations with a 1.2% decline in the year to June after a 12.5% decline the previous month. USD/JPY found some support below 105.00 and secured a limited recovery to 105.25.
Sterling
UK mortgage approvals increased sharply to 40,000 for June from 9,300 the previous month and above consensus forecasts of 34,000 as the economy bounced back after the easing of lockdown measures in the housing sector. There was a further repayment of consumer debt during the month, although there was a substantial decline from May's level sand overall consumer lending posted a £1.8bn increase on the month following May's £4.5bn contraction.
The data provided an element of Sterling support, although moves were dominated by global flows and further evidence of month-end positioning. GBP/USD advanced to fresh 4-month highs just below 1.3000 while EUR/GBP dipped to 1-week lows below 0.9050 before a recovery to 0.9075 as the Euro gained fresh support. GBP/USD probed resistance above 1.3000 following the Fed statement. There will be further month-end positioning over the next two days which could lead to choppy trading. GBP/USD retreated to near 1.2960 on Thursday as the dollar recovered slightly with EUR/GBP around 0.9070.
Swiss franc
The Swiss ZEW economic conditions index dipped to 42.4 from 48.7 the previous month. The Euro was able to make limited headway against the Swiss franc during the day while the dollar came under renewed pressure and USD/CHF dipped below the 0.9150 level.
The Swiss currency was unable to gain further support from gains in precious metals with USD/CHF dipping to fresh 5-year lows at 0.9120. The franc held firm on Thursday with extremely accommodative policies across the G3 area and very low yields continuing to provide underlying Swiss support with USD/CHF below 0.9150.
AUD/USD + USD/CAD
The Australian dollar posted net gains in early US trading as the US currency retreated with AUD/USD peaking just below 0.7200 before fading.
The currency edged higher following the Fed statement, but there was further resistance on approach to the 0.7200 area.
Building approvals data was weaker than expected and there were further concerns over the domestic coronavirus situation. As US futures edged lower and the dollar recovered, AUD/USD retreated to the 0.7150 area.
The Canadian dollar edged lower in Europe and was unable to regain ground even when oil prices made net gains.  The currency did gain ground after the Fed statement, but USD/CAD found support around 1.3330 and the pair strengthened to 1.3370 on Thursday as the US currency recovered ground.
NOK+ SEK
The Norwegian krone secured slight net gains in European trading with solid underlying sentiment amid expectations that economic recovery would out-pace most G20 countries.
EUR/NOK retreated to the 10.65 as ranges were relatively narrow.
The pair edged higher to near 10.67 on Thursday amid a slightly more cautious risk tone with USD/NOK around 9.07 after a brief dip to near 9.00 on Wednesday.
Swedish manufacturing confidence strengthened to 95.7 for July from a revised 89.3 previously while consumer confidence retreated slightly to 83.3 from 84.1 previously.
The Swedish krona was unable to make headway with EUR/SEK edging above 10.30 before settling around this level with USD/SEK just above 8.75.
Equities
Euro-zone equity markets were focussed on earnings data with little overall change in indices despite sharp fluctuations across individual bourses.
The German DAX index declined 0.1% with a 0.5% decline for the Spanish IBEX index on on-going tourism fears, although the French CAC 4- index gained 0.6%.
Major UK stocks were held in tight ranges with a lack of incentives from global markets as GBP/USD gains limited potential support.  Earnings reports were also generally weaker than expected and the FTSE 100 index secured marginal gains.
US equities initially reacted positively to the Federal Reserve statement with expectations that very strong monetary support would continue, although there were further concerns over the outlook given coronavirus fears. The S&P 500 index posted a 1.2% gain, although futures edged lower on Thursday.
Asian equities made initial gains, although buying support was limited and bourses faded later in the session as earnings reservations continued.
Japan's Nikkei 225 index closed 0.25% lower while the Australian ASX index gained 0.7% as gains in commodities provided solid support.
China's Shanghai index was little changed in late trading with the Hong Kong Hang Seng index dipping sharply into negative territory amid unease over domestic coronavirus developments.
Commodities
Oil prices drifted in tight ranges ahead of the New York open.
EIA data recorded a sharp 10.6mn barrel decline in crude inventories for the latest week well above consensus forecasts and also a larger draw than seen in the API data. There was, however, a small build in gasoline inventories for the week.
Crude made slight gains into the European close and the dollar lost ground, but WTI was unable to make headway and settled around $41.20 p/b. There was little change on Thursday with Brent just above $44.0 p/b.
Overall demand for precious metals remained firm during Wednesday, although there was also underlying pressure for a correction. Gold was able to post slight gains into the Fed decision, but there was selling above $1,960 per ounce. After a sharp spike lower on Chair Powell's comments, gold recovered to the $1,760 per ounce area.
Gold consolidated just below $1,960 per ounce on Thursday with silver just below the $24.0 per ounce level as a dollar recovery curbed immediate demand slightly.
Cryptocurrencies
Cryptocurrencies edged higher during Wednesday with a weak dollar tone continuing to provide support, especially with solid demand for precious metals.
Bitcoin gradually strengthened to the $11,250 despite a brief increase in volatility following the Federal Reserve announcement.
Bitcoin gradually retreated in Asia on Thursday as the dollar secured a limited recovery and equity markets faded, although the very supportive Fed policy continued to provide underlying support.
Overall, bitcoin edged lower to just below $11,000.
Ether was held in tight ranges and settled just above the $320 level before a retreat to near $315 on Thursday.
Calendar
Major events for the day ahead: (times in BST)
09.00: German GDP (Q2)
13.30: US GDP (Q2 advance reading)
13.30: US jobless claims
02.00 (Fri): China PMI index
Get award-winning FCA regulated signals and levels on over 30 markets, as well as education resources so you never trade alone.