Market Report – Sterling recovered from intra-day losses amid on-going Brexit rhetoric
Posted: 9th October 2020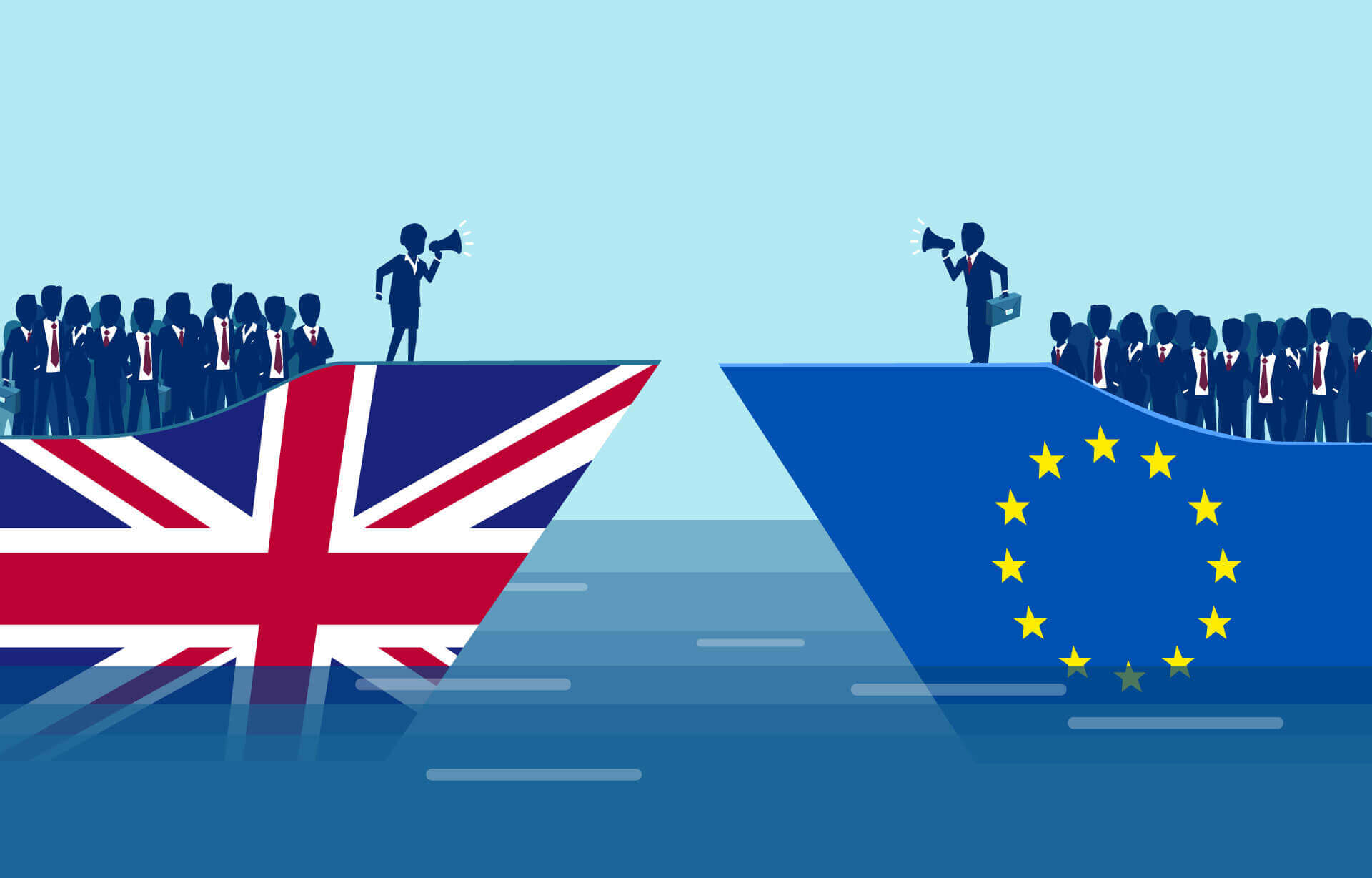 Trade ideas & Daily market report October 9th 2020
Market highlights.
Risk appetite held firm on Thursday with hopes that US fiscal stimulus could still be delivered even with intense political uncertainty.
US equity markets made further headway and China made gains as trading resumed, although Asian markets overall were unconvinced.
Currencies were held in narrow ranges on Thursday with the dollar edging lower on Friday as defensive demand remained limited.
EUR/USD was trapped in very narrow ranges before edging higher to 1.1775.
Sterling recovered from intra-day losses amid on-going Brexit rhetoric as positive risk appetite provided support, but domestic data was weaker than expected.
Commodity currencies secured net gains on solid risk conditions with USD/CAD at 2-week lows below 1.3200.
Oil prices were boosted by hopes that OPEC production increases planned for next year could be reconsidered.
Precious metals also gained some momentum on Friday with gold above $1,900 per ounce.
EUR/USD
Narrow ranges prevailed in currency markets ahead of the New York open with markets waiting for fresh developments and incentives.
US initial jobless claims declined slightly to 840,000 from a revised 849,000 the previous week, but slightly above consensus forecasts of 820,000. Continuing claims declined sharply to 10.98mn for the week from 11.98mn the previous week and there was a net decline in those receiving pandemic unemployment assistance. The drop in continuing claims provided an element of reassurance over trends, but initial claims remained at very high levels.
The dollar was hampered by generally firm risk conditions which limited potential defensive demand. The Euro, however, was hampered by underlying reservations over the coronavirus outlook as cases continued to increase across many Euro-zone countries and further social restrictions were put in place.
Boston Fed President Rosengren commented that more quantitative easing is still worth weighing despite limited gains, maintaining market expectations that the central bank could sanction further stimulus. Kansas City Fed President George stated that the new inflation framework is for a tolerance of inflation above 2%. She also warned that the outlook had substantial risks. Underlying real yields remained very low which continued to undermine dollar support.
Overall, EUR/NOK settled just above the 1.1750 level. The dollar drifted lower on Friday amid a lack of defensive demand and gains for commodity currencies with EUR/USD trading around 1.1775. Position adjustment could be a significant element ahead of the weekend.
USD/JPY
The US electoral Commission stated that the next presidential debate would be held virtually, but President Trump condemned the move and stated that he would not participate. There was a further stream of rhetoric from Trump with remarks that he would use tariffs on China in the second term. The remarks potentially undermined risk appetite, although he added that he was optimistic that there was a good chance of a fiscal stimulus deal being approved. House Speaker Pelosi stated that there would be no standalone airline bill without a bigger aid plan. US equities made further headway, but USD/JPY was held in very tight ranges around the 106.00 level.
Expectations of further fiscal stimulus helped underpin risk assets with market optimism that there would be stimulus after the November elections even if there is no move over the next few weeks. In this context, market confidence held firm, although uncertainty remained extremely high.
Chinese markets re-opened after the week-long holiday with the Caixin PMI services index strengthening to 54.8 from 54.0 previously which helped underpin risk conditions. Risk appetite held firm, although the dollar overall lost support and USD/JPY settled around 105.85 against the yen.
Sterling
Bank of England Governor Bailey stated that the economic recovery had been very uneven across the country and that risks are very much to the downside. He commented that he strongly hoped that there would be a Brexit deal, but the post-transition period would not be easy. He also commented that we must use policy aggressively and actively with the bank by no means out of firepower. Markets continued to expect further stimulus before the end of 2020.
Rhetoric surrounding Brexit trade talks continued with further reported comments from EU Chief Negotiator Barnier that a deal was unlikely by the October 15-16th Summit while EU Council President Michel called for greater UK clarity. There were also reports that Barnier had been instructed to keep a hard-line position on fishing.
Sterling eroded gains ahead of the New York open, but GBP/USD found support just below the 1.2900 level while EUR/GBP settled around 0.9080.
Sterling was hampered by on-going concerns over increased coronavirus cases, although there were also reports that Chancellor Sunak could introduce a local furlough scheme. GDP increased 2.1% for August compared with expectations of 4.6% to give a 9.3% annual decline and industrial data was also weaker than expected with a 6.4% annual decline. The data maintained reservations over the underlying recovery outlook and GBP/USD was held near 1.2950.
Swiss franc
National Bank Chair Jordan stated that an unprecedented expansion in the monetary base does not pose a particular threat to franc stability and the money supply can be reduced at any time if franc demand weakens. There were assumptions that intervention would continue.
EUR/CHF was again unable to break above the 1.0800 level and settled just below this level while USD/CHF secured a marginal advance to the 0.9175 area. The Swiss currency was able to resist selling pressure on Friday despite gains in global equities with USD/CHF retreating to near 0.9150.
AUD/USD + USD/CAD
The Australian dollar was able to secure slight gains during Thursday on the back of further gains in global equities and marginally weaker US dollar demand. AUD/USD advanced to 0.7170 before fading.
Optimism over Chinese demand helped underpin the Australian dollar, although AUD/USD made only limited headway to 0.7180.
Canadian housing starts declined to an annual rate of 209,000 for September from a revised 262,000 the previous month and below expectations of 240,000.
Nevertheless, the Canadian dollar was able to make net gains amid the solid tone in risk appetite and a fresh advance in oil prices.
Overall, USD/CAD declined to near 1.3200 and dipped below this level on Friday as risk appetite held firm.
NOK+ SEK
The Norwegian krone was able to secure limited support from firmer risk appetite during Thursday, although it was unable to sustain gains with EUR/NOK settling just below 10.90.
The headline Norwegian CPI inflation rate edged lower to 1.6% from 1.7% and below expectations of 2.0% while the core rate declined to 3.3% from 3.7% and below expectations of 3.5%.
Reaction was limited with EUR/NOK around 10.88 and USD/NOK around 9.25.
The Swedish krona was underpinned by firm risk conditions and EUR/SEK retreated to the 10.42 area with little change on Friday as markets monitored European coronavirus developments with USD/SEK close to 8.85.
Equities
Euro-zone equities were able to make headway on Thursday as the firmer global tone helped underpin sentiment. Although there were reservations over the impact of further coronavirus restrictions, equities advanced to near 3-week highs.
The German DAX index posted a 0.9% gain with all major bourses making headway.
The positive global mood helped underpinned major UK stocks and there was increased optimism that there would be further policy stimulus from the Bank of England with the FTSE 100 index posting a 0.5% gain.
US equities took a positive stance on fiscal talks which helped underpin sentiment despite a high degree of uncertainty. The firm tone in energy markets helped support bourses with the S&P 500 index trading 0.8% higher to 4-week highs and futures made gains on Friday.
Asian markets struggled to make headway despite US gains with Japan's Nikkei 225 index closing 0.2% lower with the Australian market unchanged.
China's Shanghai index traded 1.7% higher in late trading as the market re-opened from the holiday period, but the Hong Kong Hang Seng index drifted lower amid fresh coronavirus concerns.
Commodities
Oil prices held steady ahead of Thursday's New York open as global equities made headway.
Crude pushed higher around the European close following reports from Saudi Arabia that it was considering reversing a planned OPEC output boost from January given underlying market conditions. A final decision was likely at the end of November.
The comments helped boost crude with WTI strengthening to near $41.0 p/b. WTI held just above this level on Friday with Brent around $43.20 p/b as the Norwegian strike helped underpin sentiment.
Precious metals secured slight net gains on Thursday, although there was no catalyst for any major moves with the dollar held in tight ranges.
Gold settled just below $1,890 at the European close with limited net losses. There was fresh support on Friday as the dollar edged lower with potential fiscal stimulus also seen as a positive longer-term positive for precious metals.
Gold advanced to $1,905 per ounce with silver trading above $24.00 per ounce, but struggling to extend gains.
Cryptocurrencies
After dipping lower early in the European session, cryptocurrencies steadied quickly.
There were strong gains at the New York open with bitcoin moving sharply higher to a peak around $10,950.
Solid risk appetite heled underpin sentiment, but there were sharp moves even with little underlying movement in the US dollar. Trading conditions were calmer in Asia on Friday despite the re-opening of Chinese markets with bitcoin settling just below $10,900.
Ether also made notable gains with a move to the $350 area and it traded just below this level on Friday.
Calendar
Major events for the day ahead: (times in BST)
13.30: Canada employment report
Get award-winning FCA regulated signals and levels on over 30 markets, as well as education resources so you never trade alone.