Market Report – Sterling remained under sustained pressure amid Brexit trade fears
Posted: 14th September 2020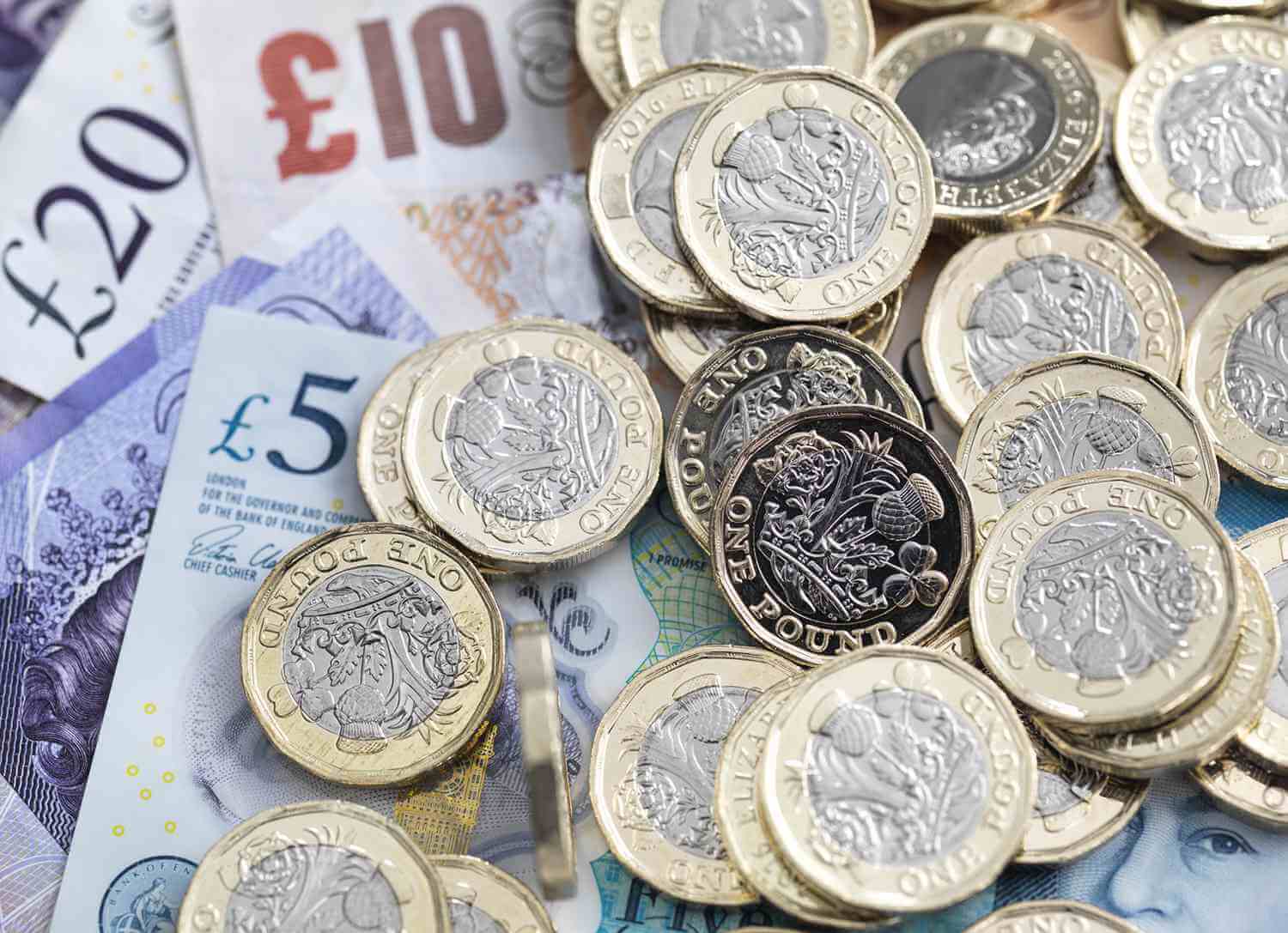 Trade ideas & Daily market report September 14th 2020
Market highlights.
The dollar was held in tight ranges on Friday with a slightly more defensive global risk tone limiting potential selling.
EUR/USD settled just below 1.1850 as ECB rhetoric had little overall market impact.
US equity markets edged lower, but futures secured net gains on Monday.
Risk appetite secured a net improvement on fresh optimism over a coronavirus vaccine, although USD/JPY made no headway.
Sterling remained under sustained pressure amid Brexit trade fears with firmer risk conditions providing marginal relief.
Commodity currencies were protected by the improvement in risk conditions.
Oil prices were able to post only slight gains amid reservations over global demand.
Precious metals were mixed amid dollar moves as narrow ranges prevailed.
EUR/USD
The Euro was contained in narrow ranges into Friday's New York open with the currency unable to gain any significant traction amid political reservations.
US consumer prices increased 0.4% for August following a 0.6% increase for July and above consensus forecasts of 0.2%. The year-on-year increase increased to 1.3% from 1.0%. Core prices increased 0.4% compared with market expectations of 0.2% with a year-on-year rate at a 5-month high of 1.7% from 1.6%. The inflation data had little impact, especially with the Federal Reserve targeting a short-term increase in inflation to above 2.0% as part of the new inflation framework.
The EU and UK Brexit trade row had some negative impact on the Euro during the day amid fears that there would be no free-trade agreement between the two countries. Ranges were still relatively narrow with EUR/USD settling just below 1.1850 and no further move to challenge the 1.1900 area.
CFTC data recorded no significant change in Euro positioning with longs close to record highs, maintaining the threat of liquidation if the Euro is unable to make headway.
ECB vice-President de-Guindos reiterated that the bank does not target the exchange rate, but that it is an important variable while President Lagarde repeated that the bank would assess incoming data, including the Euro carefully. Activity on Monday was curbed by caution ahead of Wednesday's Federal Reserve policy meeting and a lack of fresh data. The dollar lost some traction amid a dip in potential defensive demand with EUR/USD close to 1.1850.
USD/JPY
Chinese new loans increased CNY1,280bn for August from CNY993bn the previous month and slightly above consensus forecasts while M2 money supply growth slowed to 10.4% from 10.7% which maintained some reservations over the medium-term economic outlook.
US equites attempted to recover ground, although buyers lacked conviction and closed with slight losses which curbed potential dollar support and USD/JPY traded around 106.15 at the US close. The US Federal budget deficit came in at $200bn for August, below forecasts of $235bn, although the 11-month deficit increased to just over $3.0trn.
There was some relief on the coronavirus vaccine front with the AstraZeneca/Oxford trial resuming this week
Chief Cabinet Secretary Suga confirmed that the Bank of Japan will maintain policy easing and he was confirmed as new LDP leader on Monday after the Japanese market close.
The Japanese monthly Tankan manufacturing index recovered to -29 from -33 previously with services at -18 from -23.. The US recorded a renewed increase in coronavirus cases, although US futures posted significant gains. Overall, USD/JPY was held close to 106.0 despite gains in equity markets.
Sterling
Sterling secured only limited support from the UK and Japan free-trade agreement as underlying fears over EU developments remained the dominant focus.
Political developments dominated the UK currency with no let-up in tensions between the UK and EU amid the on-going row over the UK plan to make changes to the Brexit Withdrawal Agreement signed last year. The changes would have an impact on Northern Ireland customs arrangements and break international law.
The EU reiterated its threat to take legal action against the UK if the legislation was approved and also insisted that there could be no trade deal without full implementation of the Withdrawal Agreement. There was, however, some relief that there was no immediate move by the EU to walk out of trade talks.
The NIESR estimated that GDP increased 1.6% for August after the 6.6% increase for July with a further slowdown forecast for September at 0.9%. The three-month comparison would turn positive at 7.0% for August with the annual contraction at 10.2% from 11.7%. Sterling overall was still firmly on the defensive with 6-week GBP/USD lows below 1.2770 before a marginal recovery while EUR/GBP posted 5-month highs near 0.9290 before a limited correction.
CFTC data recorded a further increase in long, non-commercial positions in the week to September 8th. There may already have been a reversal, but with the risk of further short-term selling.
The House of Commons debate on the Internal Market Bill will be watched closely on Monday while risk trends will also have an important Sterling impact. GBP/USD edged back above 1.2800 as global equities made gains with EUR/GBP below 0.9250.
Swiss franc
The Swiss franc was held in relatively narrow ranges on Friday with EUR/CHF settling just below 1.0780 and USD/CHF under 0.9100. US equity markets secured limited net losses which curbed any potential selling pressure on the Swiss currency.
The Euro was hampered to some extent by unease surrounding Brexit developments and also provided an element of franc support. The franc held a firm tone on Monday despite gains in global equities with USD/CHF again held below the 0.9100 level. Sight deposits data will again be monitored on Monday.
AUD/USD + USD/CAD
The Australian dollar initially made limited gains, but was hampered by a tentative US dollar revival and limited losses in US equities with AUD/USD settling around 0.7280.
Global equities made net gains on Monday which helped underpin the Australian currency, although AUD/USD held below the 0.7300 level.
The Canadian dollar was hampered by weakness in oil prices ahead of the New York open, but USD/CAD hit resistance close to 1.3200 and settled around 1.3170 as energy prices attempted to rally.
The Canadian currency secured only a marginal gain to trade just below 1.3170.
NOK+ SEK
The Norwegian stats office revised the 2020 GDP decline to 3.2% from the 3.9% forecast previously. It also forecast that interest rates would need to rise from the middle of 2021 rather than 2022, especially with increases in house prices.
The krone was unable to hold initial gains and EUR/NOK peaked near 10.72 before fading again. EUR/NOK traded close to 10.68 on Monday amid a firmer tone surrounding risk appetite with USD/NOK just below 9.02.
The Swedish krona was unable to make headway with EUR/SEK testing resistance above 10.40. EUR/SEK traded below 10.40 on Monday with USD/SEK around 8.77.
Equities
Euro-zone equities drifted during Friday with underlying reservations over the Brexit trade outlook undermining confidence. There was also a lack of positive lead from Wall Street, but M&A support provided support.
The German DAX index posted a slight loss with a sharper 0.8% decline for the Spanish IBEX index.
UK equities were again able to draw support from the weak Sterling tone during the day. Gains in the mining sector were also a positive element with a 0.5% advance for the FTSE 100 index.
US equities were unable to sustain rally attempts on Friday amid uncertainty over the fiscal outlook. Losses in the technology sector again compromised support with the sharpest Nasdaq weekly decline since March, although the S&P 500 index closed marginally higher.
US future moved higher on Monday amid fresh optimism over coronavirus vaccine developments
Japan's Nikkei 225 index closed 0.55% higher as Softbank sold ARM with a 0.7% gain for the Australian ASX index.
Chain's Shanghai index gains were held to 0.1% in late trading with a 0.5% advance for Hong Kong's Hang Seng index.
Commodities
Oil prices were unsettled by vulnerability in equity markets and unease over US fiscal policy developments. There were also concerns over reports of traders again starting to book tankers for oil storage.
Baker Hughes data recorded a marginal decline to 180 from 181 previously.
Crude did recover from worst levels and WTI settled above $37.0 p/b.
WTI traded around $37.50 p/b on Monday as equities advanced with Brent just below the $40.0 p/b level.
Precious metals were held in relatively tight ranges on Friday amid a lack of conviction in equity and currency markets.
Gold hit selling interest above $1,950 per ounce and drifted to settle around $1,940 as the dollar gained an element of support. Silver hit selling interest above $27.00 per ounce.
Gold advanced to just above $1,945 per ounce amid a slightly softer US dollar with silver held below $27.0 p/b.
Cryptocurrencies
Cryptocurrencies edged higher on Friday, although ranges were relatively narrow with bitcoin nudging towards the $10,400 level. A solid US dollar trend and small-scale equity-market losses limited the scope for gains.
CFTC data recorded a small net decline in short bitcoin positions and there was an overall decline in open interest.
Volatility was higher during the weekend, especially on Sunday.
Bitcoin moved above $10,500 early on Sunday, but then declined sharply to lows below $10,300. There was a limited net recovery to $10,350 on Monday as equities made net gains.
From weekend highs around $390, Ether declined to lows below $360 before a limited recovery.
Calendar
Major events for the day ahead: (times in BST)
03.00 (Tues): China industrial production