Global equities overall lost ground
Posted: 5th March 2019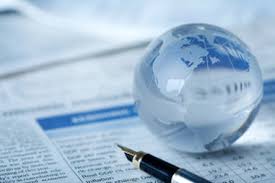 Daily market report March 5th 2019
Market highlights
The US dollar secured net gains during Monday with support on yield grounds while other major currencies failed to attract support.
The Euro was undermined by expectations of a dovish ECB stance with EUR/USD at 2-week lows.
Sterling failed to sustain gains given a lack of positive Brexit news during the day.
Global equities overall lost ground with unease over earnings trends, although Chinese equities provided some relief on expectations of fiscal support.
There was choppy trading in oil prices with a reversal of robust intra-day gains as demand concerns offset OPEC supply cuts.
Precious metals continued to lose ground with gold at 5-week lows before a tentative recovery.
EUR/USD
The Euro-zone Sentix investor confidence index improved slightly to -2.2 for March from -3.7 previously which maintained expectations that the economy was stabilising, although there was little Euro reaction amid fragile sentiment.
German yields declined during the day, however, and yield spreads moved against the Euro which sapped support for the single currency. There were also expectations that the ECB would adopt a dovish stance at this Thursday's policy meeting and potentially announce further long-term liquidity operations to underpin lending and the banking sector.
The dollar gained near-term support on yield grounds, especially with optimism that volatilities would stay relatively low. Expectations of a dovish tone from other global central banks also underpinned the US dollar and there was some speculation that a dovish Fed stance may not be sustainable over the medium term if the domestic economy remains strong.
In this environment, EUR/USD declined to lows near 1.1300 before a tentative recovery later in New York trading. The dollar maintained a firm tone on Tuesday as the Euro and commodity currencies remained out of favour with EUR/USD near 1.1325.
USD/JPY
US Treasuries were little changed in early US trading which contributed to narrow dollar ranges against the yen as USD/JPY was held just below the 112.00 level. Equity markets dipped lower following reports that the US Senate would vote against President Trump's emergency declaration while a House of Representatives panel also expanded the obstruction probe into the Administration.
US yields edged lower with the 10-year rate around 2.73% while equities continued to move lower and USD/JPY dipped below 111.70 before stabilising as relatively tight ranges prevailed.
Japanese data recorded an increase in the services PMI index to 52.3 from 51.6 with strong gains in new business. In contrast, China's Caixin services PMI index declined sharply to 51.1 from 53.6 previously which increased concerns over the underlying Chinese growth outlook.
The potential negative impact on risk appetite was offset by comments from Chinese Premier Li that fiscal policy would be boosted to underpin growth targets. Chinese equity markets made headway and USD/JPY advanced to the 111.90 area as US yields held steady with markets continuing to monitor trade developments.
Sterling
The UK PMI construction index declined to 49.5 for February from 50.6, below consensus estimates and the weakest reading since March 2018 when activity was hurt by adverse weather. Brexit-related uncertainty was a significant factor undermining the commercial sector while raw-material shortages were also a feature and the data undermined Sterling support.
UK government sources indicated that a meaningful House of Commons vote was very unlikely to be held this week. Overall, Sterling was hampered by a lack of positive rhetoric during the day with no evidence that Prime Minister May had made headway in securing parliamentary support. Attorney General Cox denied that he had given up attempts to force a specific time frame to end the backstop, but uncertainty prevailed.
In this environment, GBP/USD retreated back below the 1.3200 level and failed to regain this level during the New York session while EUR/GBP moved back above the 0.8600 level.
Latest consumer spending data was subdued with BRC reporting a 0.1% annual decline in like-for-like sales and Sterling was unable to regain ground with a GBP/USD dip to near 1.3150. Cox and Brexit Secretary Barclay will hold further talks with the EU on Tuesday and Sterling was unable to regain ground on Tuesday ahead of the services PMI data.
Swiss franc
The Swiss franc was resilient in early European trading on Monday even when global risk appetite held firm.
A decline in German yields limited the potential for franc selling while the Euro came under wider selling pressure and EUR/CHF retreated to lows below 1.1320 before a slight recovery. USD/CHF fluctuated around parity as relatively tight ranges prevailed.
USD/CHF was little changed at 1.0000 on Tuesday with the latest Swiss inflation data recording an unchanged annual rate of 0.6% which was in line with consensus forecasts.
AUD/USD + USD/CAD
The Australian dollar was confined to narrow ranges on Monday with activity dampened by caution ahead of the Reserve Bank policy statement.
With a firm US dollar tone, AUD/USD was held around 0.7080 before a slight recovery.
The Reserve Bank held interest rates at 1.50% following the latest policy meeting, in line with consensus forecasts. There were no major changes in the bank's statement with underlying inflation expected to pick-up gradually while the housing sector is undergoing an adjustment.
The weak Chinese data had a more substantial impact and the Australian dollar was unable to make headway as it traded around 0.7075.
The Canadian dollar was unable to make any impression even when oil prices gained ground and lost ground in US trading as energy prices surrendered gains. In this environment, USD/CAD advanced to 2-week highs above 1.3330 before a retreat to near 1.3300.
A wider lack of support for commodity currencies pushed USD/CAD to the 1.3330 area again on Tuesday.
NOK+ SEK
European and global growth concerns hampered Scandinavian currencies during Monday.
The Norwegian krone failed to gain any traction when oil prices gained ground and selling pressure increased in US trading with EUR/NOK strengthening to 2-week highs in the 9.80 area.
A soft tone in oil prices and maintained a lack of support for the Norwegian krone with EUR/NOK above 9.80 on Tuesday with USD/NOK around 8.68.
The Swedish krona also came under pressure with EUR/SEK advancing to near 10.60.
The Swedish services PMI index strengthened to 55.9 from 54.1 previously, but USD/SEK traded just above 9.35.
Equities
Euro-zone equities posted gains in early trading following a robust tone in Asia, but market sentiment faltered later in the session as US markets moved lower.
The Eurostoxx 50 index gained 0.15% to fresh 4-month highs as an advance in the French market helped offset slight losses in Germany and Spain.
Major UK stocks were underpinned by a fresh GBP/USD reversal. Hopes for a US-China trade deal also underpinned sentiment with the FTSE 100 index gaining close to 0.4%.
US stocks were hampered by political concerns with unease over valuations also a significant factor given global growth conditions. The S&P 500 index declined 0.35% with the Dow hitting 2-week lows after disappointing earnings.
There were mixed trends in Asia on Tuesday as markets attempted to rationalise global growth trends with Wall Street losses tending to have a negative impact.
Japan's Nikkei 225 index declined 0.5% despite a firm dollar tone while the Australian ASX index registered a decline of 0.3% as the mining sector lost ground.
Hopes for fiscal support measures boosted Chinese equities with the Shanghai index advancing 0.9% while the Hong Kong Hang Seng index traded with slight gains in late trading.
Commodities
According to sources, OPEC is likely to extend production cuts through the end of 2019 which underpinned sentiment.
Crude also gained support from expectations that export cuts from Venezuela and Iran was having an important impact on the global market.
WTI strengthened to above $57.0 p/b in early US trading, but selling then resumed with a decline to below $56.20 p/b before a tentative recovery in choppy trading conditions. There was consolidation around $56.35 p/b on Tuesday with Brent trading around $65.40 p/b after finding support near $65.30 p/b.
Gold remained under pressure ahead of the New York open as a firm dollar and solid risk appetite undermined demand.
Spot prices declined to 5-week lows below $1,285 per ounce before a tentative recovery to the $1,288 area on Tuesday. Silver also dipped to fresh 2019 lows below the $15.10 per ounce level before a slight recovery.
Cryptocurrencies
Cryptocurrencies remained under pressure in early Europe on Monday with sentiment undermined by the early-European slide. Bitcoin dipped to 2-week lows below the $3700 before finding an element of support and traded just above $3700 on Tuesday.
Cryptocurrencies were unable to gain support from fresh losses in gold.
Ether dipped to lows near $126 before regaining some ground.
Calendar
Major events for the day ahead: (times in GMT)
09.30: UK PMI services index
15.00: US ISM non-manufacturing
15.35: Bank of England Carney testimony
22.10: Reserve Bank of Australia Governor Lowe speech
00.30 (Wed): Australia GDP data