Global trade and growth concerns remained high
Posted: 31st May 2019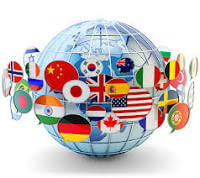 Daily market report May 31st 2019
Market highlights
Global trade and growth concerns remained high on Thursday and intensified after the New York close as President Trump expanded the trade war with tariffs on Mexico. Weaker than expected Chinese PMI manufacturing data also undermined market confidence.
There was further downward pressure on global bond yields with US benchmarks at 20-month lows and German yields close to record lows.
Equity markets retreated and there was fresh demand for defensive assets as the Japanese yen and Swiss franc strengthened.
The Euro and Sterling remained vulnerable, although the dollar failed to hold its best levels as US yields declined and US reservations increased.
The Canadian dollar lost ground as trade fears increased again after the US move on Mexico.
Oil prices declined sharply as demand fears gained supremacy.
Bitcoin declined sharply late in the US session as wider volatility increased.
EUR/USD
Narrow rages prevailed ahead of Thursday's New York open with a lack of fresh trading incentives. US first-quarter GDP growth was revised down marginally to 3.1% from 3.2% and was in line with consensus forecast with a slightly stronger estimate of consumer spending while investment was revised lower. The GDP price index was revised slightly lower to 0.5% from 0.6% with the core PCE prices index revised down to 1.0% from 1.3%.
The April goods trade deficit widened to $72.1bn from $71.3bn for March with exports and imports declining for the month. Initial jobless claims were little changed at 215,000 from 212,000 previously which still indicated a very firm labour market.
The data impact overall was limited, although low inflation readings maintained speculation that the Federal Reserve would be in a position to lower interest rates later this year, especially if the economy loses traction.
Italian Deputy Prime Minister Salvini stated that he would be prepared to end the Italian government agreement unless the 5-Star coalition partner agreed to back the Lega tax plans. Italian bonds dipped lower which also had a limited negative impact on the Euro. EUR/USD dipped to lows just below 1.1120 before recovering to 1.1135 as the dollar was hit by a correction.
The dollar held a firm tone on Friday amid fears over trade protectionism after the US move to impose tariffs on Mexico. Concerns that the US would also target the EU undermined Euro support, but US reservations limited further US buying with EUR/USD close to 1.1130.
USD/JPY
The dollar maintained a firm tone ahead of the US open, but USD/JPY hit resistance near 109.80. Treasuries edged higher following the GDP data with the 10-year yield retreating to near 2.25% which hampered the dollar and it drifted lower in narrow ranges.
US equities posted slight gains at the close, but US yields continued to decline. President Trump's strong attack on special Counsel Mueller also had some impact in unsettling the dollar as USD/JPY retreated to near 109.50.
The Chinese PMI manufacturing index moved back into contraction at 49.4 from 50.1 previously with orders components also weaker on the month. The non-manufacturing index held at 54.3 for the month, but the data triggered fresh unease over the outlook. Global trade fears also intensified after President Trump imposed a fresh round of tariffs on Mexico which increased fears that US-China stresses would intensify.
Japanese industrial production data was slightly above consensus forecasts, but fears dominated as equity markets retreated. US yields declined further with the 10-year rate below 2.18% and USD/JPY dipped sharply to below 109.00.
Sterling
Bank of England Deputy Governor Ramsden stated that he was a little more pessimistic that the central bank consensus over the growth outlook, although further gradual monetary tightening would be appropriate if there was a smooth Brexit process.
Sterling continued to drift lower as political tensions also remained in focus with no evidence that key political figures were moving any closer to securing a Brexit resolution. There were, however, reports that Germany would back a further extension if there was a second referendum vote. EUR/GBP settled with marginal gains after finding support above 0.8800 while GBP/USD dipped to fresh 4-month lows below 1.2600.
There was further wariness of potential month-end selling with choppy ranges likely to be seen in New York trading on Friday. The Lloyds business survey weakened to 10 for May from 14 as political uncertainty sapped confidence, although there was a recovery in consumer confidence. Sterling was also hampered on Friday by underlying global trade fears and GBP/USD traded only just above 1.2600.
Swiss franc
The Swiss franc was able to resist further losses during Thursday. US and German benchmark yields declined again which limited potential franc selling and risk appetite remained fragile.
Fresh concerns over the Italian political outlook also provided an element of Swiss support as Italian yields moved higher.
EUR/CHF settled around 1.1220 while USD/CHF was unable to break above the 1.0100 level.  A fresh round of trade fears provided fresh support to the Swiss franc on Friday with EUR/CHF dipping below 1.1200 while USD/CHF traded lower to near 1.0050.
AUD/USD + USD/CAD
The Australian dollar was unable to resist selling pressure on Thursday as wider US gains pushed AUD/USD to a test of the 0.6900 level.
Risk appetite remained very fragile in Asian trading on Friday and markets remained extremely confident that the Reserve Bank would cut interest rates next week. The Australian dollar was, however, resilient as AUD/USD registered marginal gains to the 0.6920 area.
Bank of Canada Deputy Governor Wilkins stated that there were upside and downside risks to the bank's 2019 growth forecast and trade disputes could clear which would be an upside risk. Trade fears and energy-market developments quickly overshadowed the comments.
The Canadian dollar was resilient, but USD/CAD found support below 1.3500 as oil prices dipped sharply.
Trade fears increased again following President Trump's move to impose tariffs on Mexico which increased concerns that Canada would also be subjected to fresh sanctions. With oil prices still vulnerable, USD/CAD advanced to the 1.3550 area.
NOK+ SEK
Swedish and Norwegian markets were closed for holidays on Thursday.
The Norwegian krone was undermined by a slide in oil prices, especially with global trade fears also in focus. EUR/NOK advanced to near 9.78 as oil prices continued to lose ground and fears over the global trade environment intensified.
Swedish krona sentiment remained stronger as EUR/SEK retreated to near 10.60 before consolidation around 10.62 on Friday as doubts over the growth environment intensified.
Equities
Euro-zone equity markets continued to monitor trade developments with the theme of unease over growth conditions limiting the scope for rallies.
The Eurostoxx 50 index gained 0.55%with similar gains for the German DAX index, although the Italian FTSE MIB index declined 0.25% amid on-going trade concerns.
Sterling vulnerability continued to underpin UK stocks with a 0.45% gain for the FSE 100 index despite a dip in oil prices with gains in gold providing net support.
US equities were hampered by underlying growth concerns, although the S&P 500 index secured a limited 0.2% advance. Futures, however, dipped sharply in Asia after President Trump announced tariffs on Mexico.
Trade fears dominated Asian markets on Friday with weaker than expected Chinese PMI data also an important negative factor.
Japan's Nikkei 225 index was hurt by a weaker dollar and slide in energy prices with a 1.6% decline while the Australian ASX index edged into positive territory as gains in gold provided some protection.
Chinese markets were resilient with the Shanghai index marginally lower in late trading, but Hong Kong's Hang Seng index traded 0.6% lower as weak global sentiment dominated.
Commodities
Oil prices held a firm tone ahead of the New York open with a WTI peak close to $59.50 p/b.
EIA data recorded a 0.3mn barrel inventory decline for the latest week which disappointed markets following the larger API draw recorded on Wednesday. There was also a significant gasoline build which undermined sentiment.
After limited initial losses, selling pressure intensified after the European close as demand fears dominated and WTI declined sharply.
Selling intensified after President Trump's announcement on Mexican tariffs with WTI dipping below $56.0 p/b before a tentative corrective rally as volatility increased.
WTI traded near $63.0 p/b on Friday with August Brent close to $64.50 p/b.
Gold was resilient in the face of a strong dollar and underlying concerns over the global trade environment triggered net gains with a move to the $1,288 per ounce area. A further spike in risk aversion supported gold on Friday with an advance to 2-week highs around $1,293 per ounce while silver secured a net advance to near $14.50 per ounce.
Cryptocurrencies
Cryptocurrency volatility increased during Thursday as wider investor sentiment also fluctuated in wider ranges.
Bitcoin spiked higher towards the European close with a brief move above the $9000 level. There was, however, a sharp reversal with a quick retreat to near $8750 and prices dipped lower again late in the New York session with a sharp retreat to lows near $8100.
From highs close to $290, Ether also declined very sharply to lows below $245 before a correction to just above $250.
Calendar
Major events for the day ahead: (times in BST)
13.00: German consumer prices
13.30: Canada GDP
13.30: US PCE prices index