Good morning and welcome to episode 691 of 'Talking Bull'. In this video/podcast we cover the main headlines and what to expect from the day ahead. 
We take a technical look at key markets that are likely to be impacted by today's events. Also, we participate in a 'Gun to the head' challenge where each of us calls a live trade. These will expire at 9pm tonight and we will keep track of the progress over time.
We hope you enjoy it!
For a selection of free educational content, join our Discord server at – https://discord.gg/Db4UWVFvF6
Show notes:
Steve was slightly offside on Oil. Joe and Jamie were stopped out on Ethereum and Ripple.
We have included an illustration based on a £1000 account. This will follow the combined return of our morning trades by risking 1% of the trading capital per trade. The 1% risk is a variable monetary amount and will rise and fall based on the success of the calls.
We are currently up 146.02% collectively since we began recording Talking Bull on the 30th October 2019.
News
Bank of Japan intervenes to support the yen
Just after Thursday's European open, Japan had announced that there had been intervention in the market through the Bank of Japan to support the yen. This was the first open-market intervention since 2008.
The yen surged following the announcement with the dollar slumping from 24-year highs just below 146.00 to trade at lows below 140.50 before regaining ground.
BoE opts for 50 basis-point hike
The Bank of England increased interest rates by 50 basis points to 2.25% at the latest policy meeting which was in line with expectations, although there had been considerable speculation that the bank could opt for a 75 basis-point hike. Three members of the committee did vote for the larger hike while new member Dhingra backed a 25 basis-point hike due to fears over the outlook.
The bank lowered its peak inflation forecast to 11% due to the energy guarantee scheme, but also noted that there would be a significant impact on demand and pointed to major uncertainty over the outlook, especially with the government set to announce a major fiscal stimulus on Friday. In this context, the bank will assess the situation fully at the November meeting.
SNB increases rates 75 basis points
The Swiss National Bank increased interest rates by 75 basis points at the latest policy meeting, in line with market expectations. This moved benchmark rates out of negative territory for the first time since 2014.
The central bank stated that it would intervene in currency markets if necessary and could buy or sell the franc while it stated that further hikes might be needed.
Norges Bank opts for 50 basis-point hike
The Norges Bank increased interest rates by 50 basis points to 2.25%, in line with expectations, and indicated that rates were likely to be increased again in November.
The bank did, however, suggest that the pace of rates hikes could slow given the degree of tightening seen over the past 12 months.
US yields continue to increase
US Treasuries came under further pressure on Thursday with the 10-year yield surging to above 3.70% and the highest level for over 12 years.
Higher yields continued to support the dollar.
UK fiscal statement Friday
Chancellor Kwarteng confirmed that the National Insurance hike would be reversed from November. The fiscal statement will be released on Friday with expectations of a very substantial fiscal stimulus and reaction in the gilts market will be watched closely.
Global business confidence data on Friday
The PMI business confidence data will be watched closely on Friday with releases for the Euro-Zone, UK and US. The US services-sector data will be particularly important after the much weaker than expected figure last month.
Data Today
09.00: Euro-Zone PMI index (flash readings)
09.30: UK PMI index (flash readings)
14.45: US PMI index (flash readings)
Key events over the next week
September 25th: Italy general election
Gun to head challenge – Update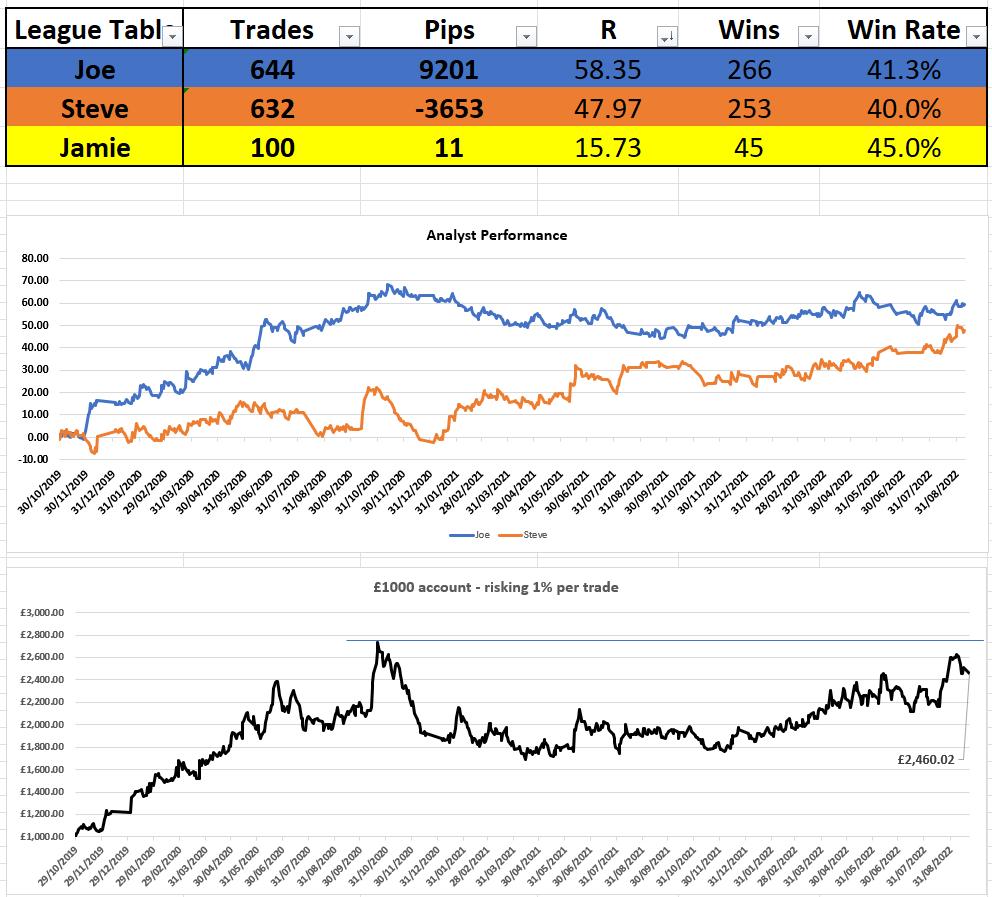 Today's trade idea

Have a great week everyone.
Get award-winning FCA regulated signals and levels on over 30 markets, as well as education resources so you never trade alone.