Wall Street equities posted strong gains and European bourses also made firm headway.
Posted: 2nd March 2021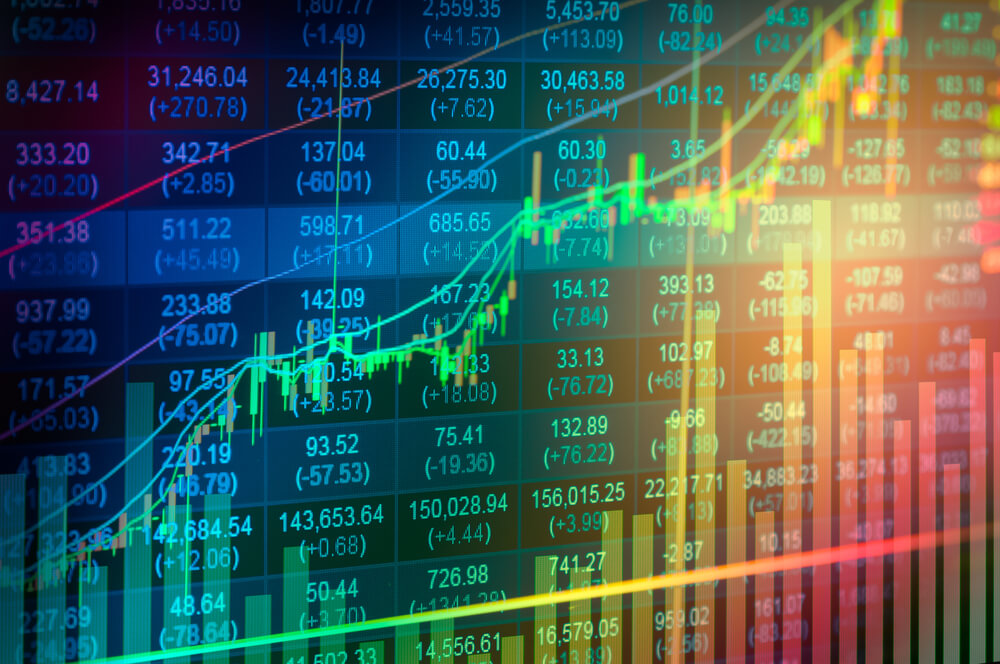 Trade ideas & Daily market report March 2nd 2021
Market highlights.
Global bond markets were more stable and risk appetite held steady during Monday.
Wall Street equities posted strong gains and European bourses also made firm headway.
There was a more defensive tone in Asia on Tuesday as China warned over the risk of overseas bubbles in stock markets.
The dollar was resilient against European currencies as higher yields provided underlying support with the dollar index at 3-week highs.
EUR/USD retreated steadily with lows around 1.2020.
Sterling overall edged lower despite strength in equities with some evidence that underlying momentum was fading.
Commodity currencies posted net gains, but faded from best levels as the US dollar advanced.
Oil prices were hurt by a liquidation of long positions and a firm dollar with significant losses.
Precious metals gradually lost ground amid a firm dollar with gold retreating to 8-month lows.
After strong equities and liquidity underpinned bitcoin on Monday, there was a retreat in Asia.
EUR/USD
The final Euro-zone PMI manufacturing index was revised slightly to 57.9 from the flash reading of 57.7 which provided an element of Euro support.
German consumer prices increased 0.7% for February with the year-on-year rate at 1.3% from 1.0% and above expectations of 1.2%. The data maintained reservations over the potential for increased inflation pressures within Germany and the Euro-zone.
There were, however, further dovish comments from the ECB with council member Villeroy stating that much of the recent increase in bond yields is unwarranted and that the ECB must react against it. The remarks sparked speculation over dovish rhetoric and possible further action at next week's policy meeting.
There was a significant decline in Italian yields following the comments and the Euro also lost ground with EUR/USD retreating to below 1.2050.
There was a marginal revision for the US PMI index to 58.6 from the flash reading of 58.5.  The ISM manufacturing index strengthened to 60.8 for February from 58.7 previously and comfortably above market expectations of 58.8. There was stronger growth in new orders and production growth while employment increased at a faster pace.
There was a further increase in the prices index to 86.0 from 86.1 previously and the highest reading since May 2008 which will maintain underlying concerns over increased inflation pressures. The data overall provided support for the US currency amid expectations of US out-performance.
The Euro attempted to regain some ground later in the session, but the dollar overall was able to resist selling pressure and EUR/USD settled below 1.2050. Higher bond yields continued to underpin the US dollar on Tuesday as it traded at 3-week highs with EUR/USD around 1.2020 as commodity currencies  drifted lower.
USD/JPY
Source reports suggested that the Bank of Japan is prepared to resist domestic bond yields increasing too far ahead of the bank's next scheduled review. Expectations of domestic yield control maintained a lack of yen demand and the overall yield structure underpinned the US currency.
Wall Street futures posted sharp gains and USD/JPY posted further gains to 6-month highs near 106.90 at the European close.
Richmond Fed Barkin commented that higher bond yields were a reflection of hopes for a recovery and vaccine optimism with Treasuries dipping lower following the comments. San Francisco head Daly was more dovish with comments that the central bank must ensure that no one is left behind in the recovery.  Nevertheless, there were expectations that the Federal Reserve would tolerate higher yields which continued to underpin the US dollar.
US equity futures edged lower on Tuesday which curbed the potential for fresh dollar buying and USD/JPY settled around 106.85.
Sterling
The UK PMI manufacturing index was revised higher to 55.1 from the flash reading of 54.9. Mortgage approvals declined to 99,000 for January from a revised 102,800 the previous month, although this was above consensus forecasts of 96,000.
Overall mortgage lending remained strong on the month, but there was a further net repayment of consumer credit and overall consumer lending declined to £2.8bn from £4.5bn the previous month. There was an annual decline in consumer credit of 8.9% and a fresh record low for the series. Spending will be weak in the short term, although there could be a release of savings later in the year.
Bank of England Deputy Governor Ramsden stated that the bank wants to have the tool of negative interest rates in case recovery forecasts don't materialise.
Sterling gained an element of protection from a recovery in equity markets and overall optimism surrounding the UK vaccine programme was sustained.
GBP/USD was, however, capped below 1.4000 and retreated to lows near 1.3900 while EUR/GBP settled around 0.8650 from lows near 0.8620. There was some evidence that Sterling buying was fading and GBP/USD dipped to 1.3880 on Tuesday with EUR/GBP holding above 0.8650.
Swiss franc
Swiss sight deposits declined to CHF704.1bn in the latest week from CHF704.4bn the previous week, suggesting that the National Bank had not intervened to enhance franc losses. Swiss PMI manufacturing index strengthened to 61.3 for February from 59.4 and above consensus forecasts of 60.0.
There was a hesitant tone in early Europe, but the franc gradually lost ground as global bond yields increased and selling pressure increased as US equities posted strong gains. EUR/CHF strengthened to highs around 1.1030 while the dollar posted 15-week highs around 0.9160 at the European close.
The Swiss currency was able to resist further losses on Tuesday, although USD/CHF was able to hold above 0.9150 amid the firm overall tone.
AUD/USD + USD/CAD
The Australian dollar was unable to hold overnight gains and dipped lower in Europe with AUD/USD weakening to lows around 0.7725. Although the US dollar held a firm tone, AUD/USD recovered to 0.7775 as Wall Street equities posted strong gains.
The Reserve Bank of Australia held interest rates at 0.1% following the latest policy meeting and made no changes to the bond-buying programme with the bank aiming to hold 3-year yields at 0.1%.
The bank reiterated that rates would not be increased until inflation is sustainably in the 2-3% target range.
Reaction was relatively muted with AUD/USD retreating to below 0.7750 as the US dollar maintained a firm tone.
The Canadian dollar also drew support from a fresh advance in US equities and calmer risk conditions.  In this environment, USD/CAD retreated to the 1.2650 area.
The Canadian currency drifted weaker on Tuesday with USD/CAD at 1.2690 amid wider US gains.
NOK+ SEK
The Norwegian PMI manufacturing index strengthened to 56.1 for February from a revised 52.5 previously.
The data helped underpin the krone and the Norwegian currency also drew strong support from a rebound in equity markets.
Overall, EUR/NOK dipped to lows just below 10.30.
The krone drifted lower on Tuesday with EUR/NOK strengthening to 10.35 with USD/NOK strengthening to 8.62.
The Swedish PMI manufacturing index edged lower to 61.6 from 62.5 previously. The Swedish krona dipped lower in early Europe with EUR/SEK peaking around 10.22 before a retreat to 10.16 as risk appetite strengthened.
The krona held steady on Tuesday with USD/SEK advancing to around 8.46.
Equities
Euro-zone data offered some relief on Monday with dovish comments from ECB officials continuing to underpin support.
Despite reservations, the sharp gains on Wall Street were important in boosting equities during the second half of the session.
The German DAX index posted a 1.6% advance with strong gains across all bourses and a 1.9% advance for the Eurostoxx 50 index.
Major UK stocks also drew support from calmer risk conditions and strong gains on Wall Street. Currency trends were benign with global recovery optimism also a positive influence as the FTSE 100 index posted a 1.6% gain.
US equities posted strong gains amid optimism over an economic recovery and relative stability in bond markets with vaccine optimism also a positive development. The S&P 500 index posted a 2.3% gain, the sharpest daily gain for 9 months, although futures edged lower on Tuesday.
Asian equity markets were unable to respond to strength on Wall Street as a Chinese regulator warned over the risk of bubbles in global markets.
Japan's Nikkei 225 index declined 0.85% with a 0.4% retreat for the Australian ASX index.
China's Shanghai index declined 1.2% with Hong Kong's Hang Seng index 1.6% lower in late trading.
Commodities
Oil prices were hampered by reservations over Chinese demand.
Latest data indicated that OPEC output declined in February, but crude was unable to sustain gains even when equity markets rallied strongly.
The inability to make headway triggered a round of long liquidation, especially with caution ahead f Thursday's OPEC meeting.
From highs above $62.50 p/b, WTI retreated to $60.50. There were further losses to below $59.50 p/b in Asia on Tuesday amid a firm dollar before stabilisation close to $60.0 p/b.
Precious metals were undermined by a firm US dollar and underlying demand remained weak.
From early highs near $1,760 per ounce, gold retreated to $1,725. Silver was underpinned by demand hopes, but was unable to hold above $27.0 per ounce.
Gold remained on the defensive in Asia on Tuesday with fresh 8-month lows below $1,710 before a slight recovery to just above $1,720.
Silver also posted significant losses to near $26.0 per ounce before a slight correction.
Cryptocurrencies
Cryptocurrencies moved steadily higher on Monday with support from a fresh advance in global equity markets and a more positive risk tone.
Bitcoin was also underpinned by hopes of increased institutional support, while expectations of strong liquidity also remained a key feature.
Bitcoin initially strengthened to highs just above $49,500 before a correction and bitcoin briefly pushed above the $50,000 level in early Asia on Tuesday before a fresh correction to near $48,700 as equities moved lower.
Ether also posted gains to above $1,550 before a limited correction.
Calendar
Major events for the day ahead: (times in GMT)
10.00: Euro-zone Consumer prices
00.30 (Wed): Australia GDP
Get award-winning FCA regulated signals and levels on over 30 markets, as well as education resources so you never trade alone.