Good morning and welcome to episode 767 of 'Talking Bull'. Here are the latest headlines today, US retail sales dip sharply, US producer prices moderate, Fed Stays hawkish, Markets focussed on recession threat, Equities slide, Yen surges again & Australian employment declines.
We take a technical look at key markets that are likely to be impacted by today's events. Also, we participate in a 'Gun to the head' challenge where each of us calls a live trade. These will expire at 9pm tonight and we will keep track of the progress over time.
We hope you enjoy it!
For a selection of free educational content, join our Discord server at – https://discord.gg/Db4UWVFvF6
Show notes:
Joe was made 0.82R on GBPJPY.
We have included an illustration based on a £1000 account. This will follow the combined return of our morning trades by risking 1% of the trading capital per trade. The 1% risk is a variable monetary amount and will rise and fall based on the success of the calls.
We are currently up 217.64% collectively since we began recording Talking Bull on the 30th October 2019.
News
US retail sales dip sharply
US retail sales declined 1.1% for December compared with expectations of a 0.8% decline and the November decline was also revised to 1.0% from 0.6% reported originally. There was a sharp decline in gasoline sales for the month.
Underlying sales declined 1.1% compared with expectations of a 0.4% decline and followed a 0.6% decline the previous month. There was also a 0.7% decline in the control group after a 0.2% decline for November.
US producer prices moderate
US producer prices declined 0.5% for December compared with expectations of a 0.1% decline with the annual increase slowing to 6.2% from 7.3%. Underlying prices increased 0.1% on the month with a slowdown in the year-on-year increase to 5.5% from 6.2%.
The Fed's Beige Book indicated that districts expect little growth in the months ahead while inflation pressures overall had eased and are expected to moderate further.
Fed Stays hawkish….
Overall Fed rhetoric has remained hawkish. Philadelphia head Harker, for example, stated that the Fed needs to get the Fed Funds rate above 5.0% and it will be a while before it can ease policy sharp losses.
…. But markets focussed on recession threat
Although there was further hawkish Fed rhetoric, markets were focussed on the US recession threat after another round of weak data. Treasuries gained further support and the 10-year yield dipped to 4-month lows below 3.35%.
Equities slide
Fears over a potential US recession were important in dragging equities lower during the day with significant losses on Wall Street, although there was some resilience in Asia.
Yen surges again
After sharp losses following the Bank of Japan policy decision, there was a very strong rebound in the yen with expectations that the bank would eventually have to yield to underlying pressures. The yen also gained support as risk conditions deteriorated.
The dollar also recovered ground and the US currency index bounced from fresh 7-month lows as risk appetite deteriorated.
Australian employment declines
The latest Australian labour-market report recorded an employment decline of close to 15,000 compared with expectations of an increase close to 25,000 and the unemployment rate was slightly higher than expected at 3.5%.
Data Today
13.30: US jobless claims
13.30: US Philly Fed index
16.00: US EIA crude oil inventories
18.15: US Fed Governor Brainard speech
07.00 (Fri): UK retail sales
Key events over the next week
January 24th: Global PMI data
January 25th: Canada interest rate decision
Gun to head challenge – Update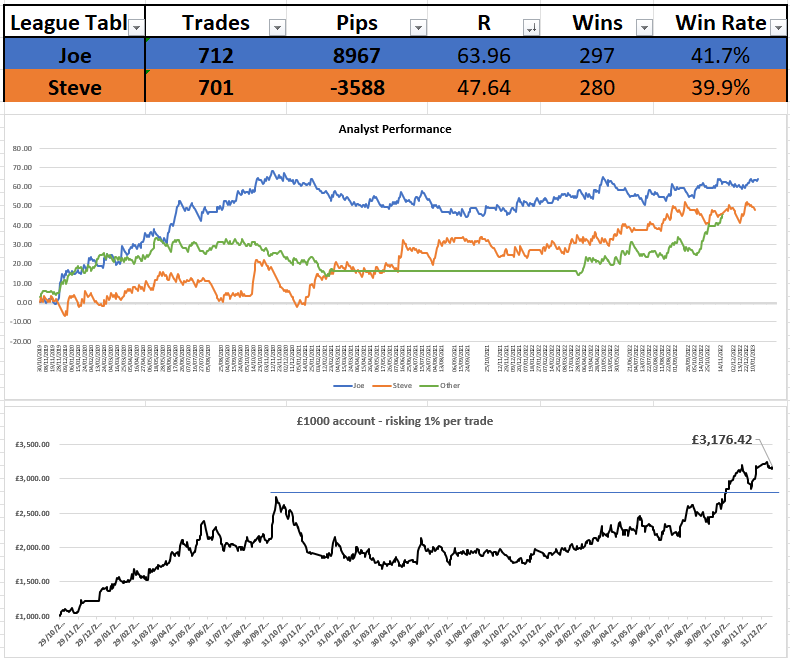 Today's trade idea
BUY EURCHF @ 0.99047
Stop: 0.9871
Target: 0.9981
Have a great week everyone.
Get award-winning FCA regulated signals and levels on over 30 markets, as well as education resources so you never trade alone.