Good morning and welcome to episode 723 of 'Talking Bull'. In this video/podcast we cover the main headlines and what to expect from the day ahead. 
We take a technical look at key markets that are likely to be impacted by today's events. Also, we participate in a 'Gun to the head' challenge where each of us calls a live trade. These will expire at 9pm tonight and we will keep track of the progress over time.
We hope you enjoy it!
For a selection of free educational content, join our Discord server at – https://discord.gg/Db4UWVFvF6
Show notes:
Joe was stopped out on GBPUSD. Steve was onside 0.54R on USDCAD.
We have included an illustration based on a £1000 account. This will follow the combined return of our morning trades by risking 1% of the trading capital per trade. The 1% risk is a variable monetary amount and will rise and fall based on the success of the calls.
We are currently up 185.55% collectively since we began recording Talking Bull on the 30th October 2019.
News
European investor confidence strengthens
The Euro-Zone Sentix investor confidence index recovered to -30.9 for November from -38.3 the previous month and stronger than consensus forecasts of -35.0.
According to Sentix, the rise in situation and expectation values shows how sensitively investors react in their economic expectations to signals from the energy market. It noted that October temperatures were higher than usual and gas storage facilities in Germany are full.
China policies remain in focus
China's coronavirus policies remained an important focus with further speculation that restrictions would be eased next year which helped underpin risk appetite.
Euro posts net gains
The Euro was able to take advantage of a weaker US dollar on Monday with further hopes that an adjustment in China's coronavirus policies would help underpin the global economy. There was also fresh speculation that the Federal Reserve would slow the pace of rate hikes.
EUR/USD tested above parity before fading.
Substantial UK fiscal tightening in prospect
The latest reports suggested that Chancellor Hunt was aiming to tighten fiscal policy by around £54bn in the November 17th Autumn Statement. This was towards the upper end of expectations, reinforcing recession concerns and the potential for a relatively dovish Bank of England stance.
US mid-term election focus  
Markets will be monitoring the results of the US mid-term elections with expectations that the Republicans will regain control of the House. The Senate race is liable to be close, but with the potential for Democrats to lose the upper chamber as well which would increase concerns over a lame-duck presidency. The final Senate outcome may not be known for weeks if mail-in votes prove decisive.
Republican control of the House and Senate would increase fears over a lame-duck presidency.
Data Today
US Congressional elections
Key events over the next week
November 10th: US consumer prices
Gun to head challenge – Update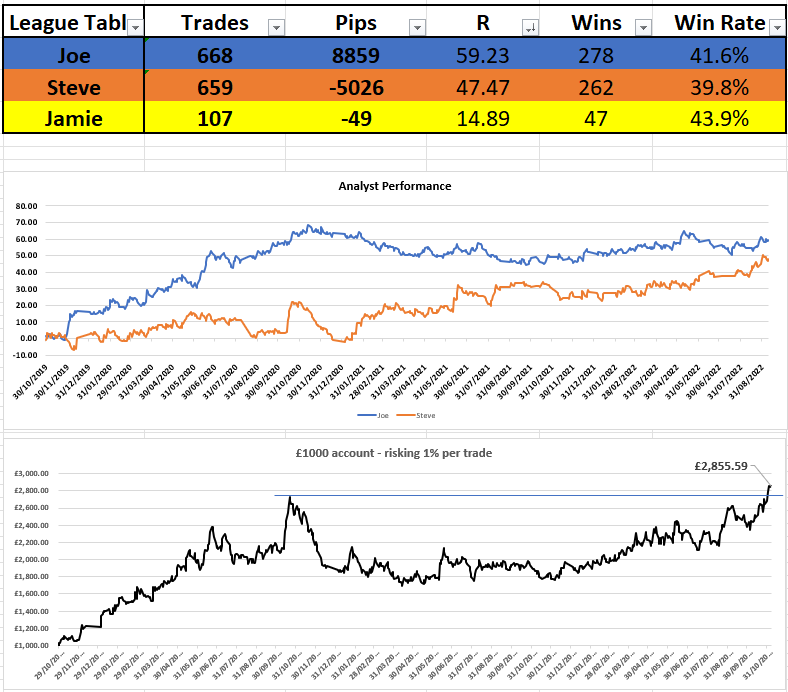 Today's trade idea
Have a great week everyone.
Get award-winning FCA regulated signals and levels on over 30 markets, as well as education resources so you never trade alone.