Good morning and welcome to episode 722 of 'Talking Bull'. In this video/podcast we cover the main headlines and what to expect from the day ahead. 
We take a technical look at key markets that are likely to be impacted by today's events. Also, we participate in a 'Gun to the head' challenge where each of us calls a live trade. These will expire at 9pm tonight and we will keep track of the progress over time.
We hope you enjoy it!
For a selection of free educational content, join our Discord server at – https://discord.gg/Db4UWVFvF6
Show notes:
Steve was stopped out on Bitcoin. Joe was onside 0.71R on GBPAUD.
We have included an illustration based on a £1000 account. This will follow the combined return of our morning trades by risking 1% of the trading capital per trade. The 1% risk is a variable monetary amount and will rise and fall based on the success of the calls.
We are currently up 178.63% collectively since we began recording Talking Bull on the 30th October 2019.
News
US payrolls beat expectations…..  
US non-farm payrolls increased 261,000 for October, above consensus forecasts of 200,000 and the September increase was revised higher to 315,000 from the original estimate of 263,000. Manufacturing jobs increased 32,000 on the month and there were employment gains across all major categories for the month. 
…. But overall employment report mixed 
The household survey recorded an increase in the unemployment rate to 3.7% from 3.5% and above consensus forecasts of 3.6% with the number of people employment recorded as declining 328,000 while the participation rate declined marginally to 62.2% from 62.3%. 
Average hourly earnings increased 0.4% on the month, slightly above expectations of 0.3%, although the year-on-year increase slowed to 4.7% from 5.0%. 
Fed officials expect higher terminal rate 
Fed Governor Collins stated that it makes sense for the central bank to switch to smaller rate increases, but she added that rates may need to increase more than she anticipated in September.  
She added that data on earnings are inconsistent with the 2% inflation target while it is premature to speculate where the rate cycle will end. 
Equities surge on China hopes  
During Friday, there was further optimism that China would relax its coronavirus policies and effectively abandon the zero cases target. 
In response, there was optimism that the global economy would post a strong rebound. There was strong demand for equities despite higher bond yields.  
Sharp dollar reversal   
The dollar advanced in an immediate response to the US employment report, but was then subjected to a sharp reversal with sharp losses across the board. 
Commodity currencies posted strong gains amid hopes that China would relax coronavirus restrictions while defensive dollar demand also declined. 
The dollar retraced some of the losses on Monday after a Chinese denial of changes. 
Strong Canadian jobs gains  
The latest labour-market data recorded a strong employment increase of over 108,000 for October from 21,000 previously and substantially above consensus forecasts of 10,000 while the unemployment rate was unchanged at 5.2%.  
Data Today
09.30: Euro-Zone Sentix index 
Key events over the next week 
November 10th: US consumer prices 
Gun to head challenge – Update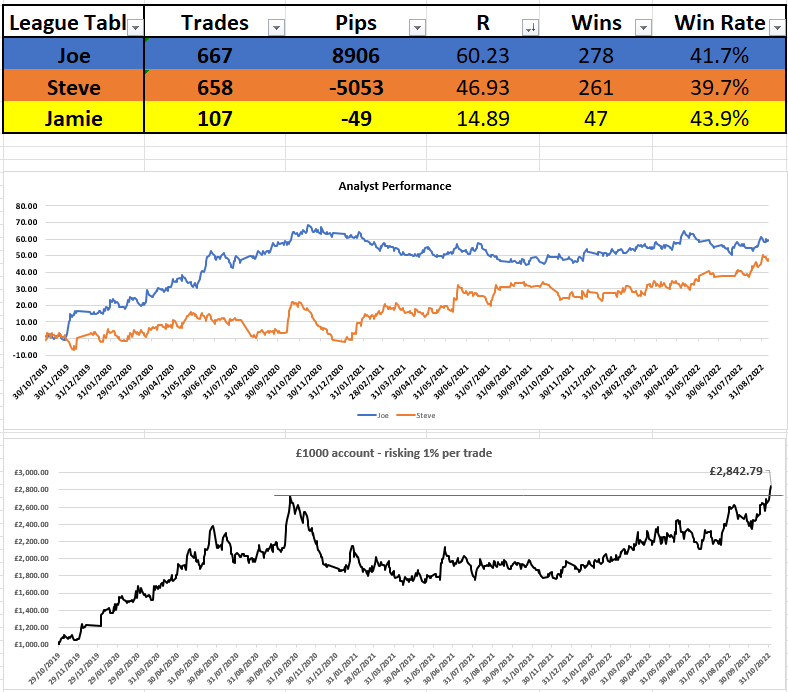 Today's trade idea

Have a great week everyone.
Get award-winning FCA regulated signals and levels on over 30 markets, as well as education resources so you never trade alone.