Good morning and welcome to episode 740 of 'Talking Bull'. Here are the latest headlines today, Jump in US job cuts, US manufacturing in contraction, US inflation moderates, Dollar slides again, Sharp yen gains & US jobs data on Friday.
We take a technical look at key markets that are likely to be impacted by today's events. Also, we participate in a 'Gun to the head' challenge where each of us calls a live trade. These will expire at 9pm tonight and we will keep track of the progress over time.
We hope you enjoy it!
For a selection of free educational content, join our Discord server at – https://discord.gg/Db4UWVFvF6
Show notes:
Steve made 0.64R on Bitcoin. Joe was stopped on AUDUSD.
We have included an illustration based on a £1000 account. This will follow the combined return of our morning trades by risking 1% of the trading capital per trade. The 1% risk is a variable monetary amount and will rise and fall based on the success of the calls.
We are currently up 212.00% collectively since we began recording Talking Bull on the 30th October 2019.
News
Jump in US job cuts
The latest Challenger data recorded a sharp increase in layoffs to near 77,000 for November from below 34,000 previously and an increase of over 400% from November 2022 while there has been a 6% increase for the first 11 months of the year with sharp losses in the tech sector.
US manufacturing in contraction
The ISM manufacturing index edged lower into contraction territory at 49.0 for November from 50.2 the previous month which was weaker than forecasts of 49.8 and the weakest reading since May 2020.
There was a sharper retreat in new orders and a small increase in production. There was also a reported dip in employment for the month while prices fell at a faster rate with the prices index also registering the lowest reading since May 2020.
US inflation moderates
The core PCE prices index increased 0.2% for October and slightly below expectations of 0.3% with the year-on-year rate declining to 5.0% from 5.2% which was in line with expectations.
Markets overall remained more confident over peak inflation in the US.
Dollar slides again
The dollar remained under pressure on Thursday with the dollar index dipping to fresh 15-week lows and touched 5-month lows in early Europe on Friday.
Sharp yen gains
Lower US yields supported the yen and the Japanese currency has posted strong gains over the past 24 hours with stop-loss yen buying.
USD/JPY dipped to 3-month lows with a break below 135.0 with EUR/JPY at 6-week lows below 142.0.
US jobs data on Friday
The latest US employment data will be released on Friday with expectations of an increase in payrolls of around 200,000 with no change in the unemployment rate at 3.7%.
Average earnings data will be important with expectations of a 0.3% increase.
Data Today
13.30: US employment report
13.30: Canada employment report
Key events over the next week
December 6th: Reserve Bank of Australia policy decision
December 7th: Bank of Canada policy decision
Gun to head challenge – Update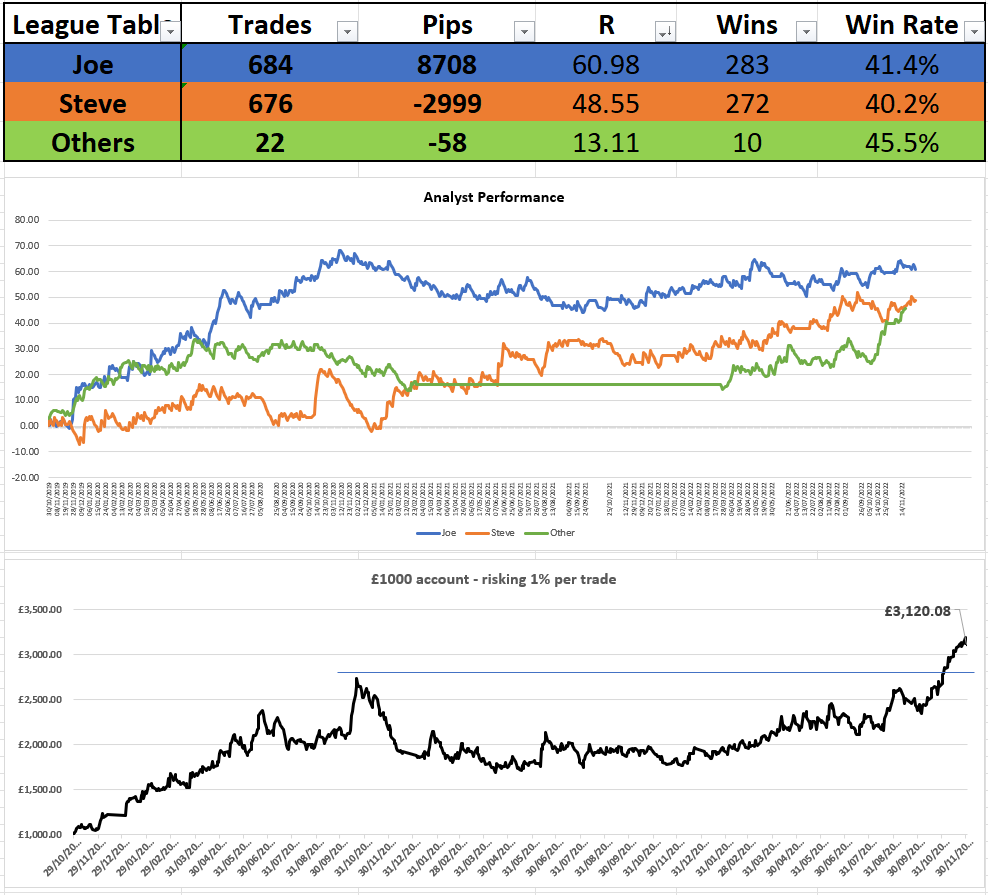 Today's trade idea
Have a great week everyone.
Get award-winning FCA regulated signals and levels on over 30 markets, as well as education resources so you never trade alone.