In November 2018 we produced a return of 8.65R across the 30 markets we cover on an intraday basis.
This was with an average win rate of 44.95% across 218 trades, with an average win of 0.51% and average loss of -0.42%.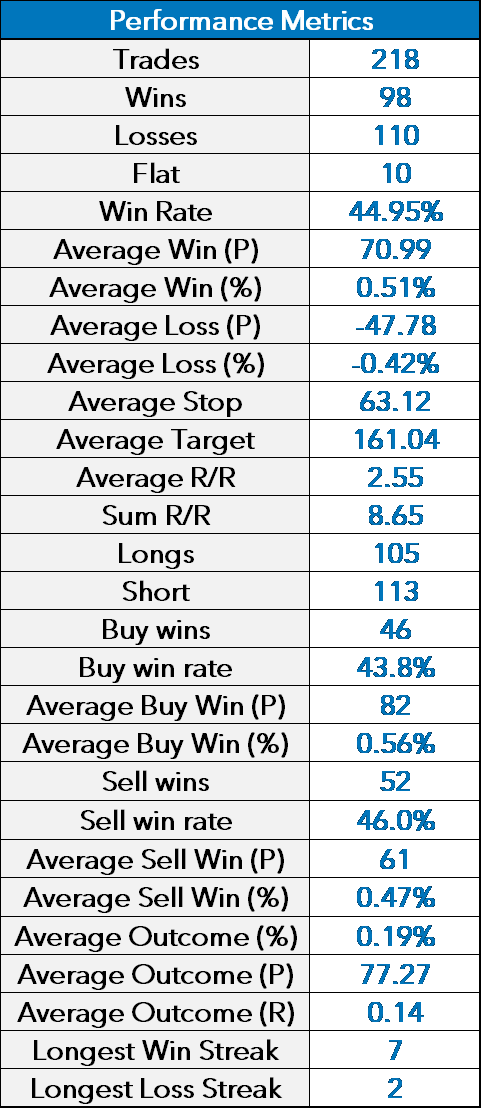 Our best performing markets were Copper (4.87R), ASX200 (4.61R) & GBPCHF (4.26R). Our worst performing markets were NASDAQ (-3.61R), Silver (-3.38R) & GBPUSD (-3.19R)
PAST PERFORMANCE IS NOT TO BE USED AS A GUIDE FOR FUTURE PERFORMANCE.
If you have any questions about this performance report then please contact us.