Good morning and welcome to episode 475 of 'Talking Bull'. In this video/podcast we cover the main headlines and what to expect from the day ahead. 
We take a technical look at key markets that are likely to be impacted by today's events. Also, we participate in a 'Gun to the head' challenge where each of us calls a live trade. These will expire at 9pm tonight and we will keep track of the progress over time.
We hope you enjoy it!
Show notes:
We have included an illustration based on a £1000 account. This will follow the combined return of our morning trades by risking 1% of the trading capital per trade. The 1% risk is a variable monetary amount and will rise and fall based on the success of the calls.
We are currently up 93.72% collectively since we began recording Talking Bull on the 30th October 2019.
News
Asian markets failed to follow their Western counterparts higher, with moderate losses throughout Japan, Hong Kong and Australia serving to continue the recent bearish trend.
Soaring energy prices provide a significant warning sign for monetary policy, with rising inflation and treasury yields providing an environment where central banks look likely to begin tightening monetary policy.
The RBNZ raised rates by 25 basis points as expected, marking the beginning of a move away from rock-bottom interest rates.
Chinese concerns around Evergrande, an energy crisis, and the US-China trade relationship remain. German factory orders have slumped to -7.7%, marking the worst contraction since the height of the crisis in April 2020.
Looking ahead, keep an eye out for the latest UK construction PMI and eurozone retal sales figures in Europe.
Meanwhile, the US markets will be geared up for the latest ADP payrolls and crude inventories figures.
Source: IG Morning Call
Data Today
9.30am – UK construction PMI (September): forecast to fall to 54.9 from 55.2. Markets to watch: GBP crosses
1.15pm -US ADP employment report (September): 475K jobs expected to have been created, from 374K last month. Markets to watch: US indices, USD crosses
3.30pm – US crude oil inventories (w/e 1 October) – previous week saw stockpiles rise by 4.58 million barrels. Markets to watch: Brent, WTI
Source: IG Morning Call
Gun to head challenge – Update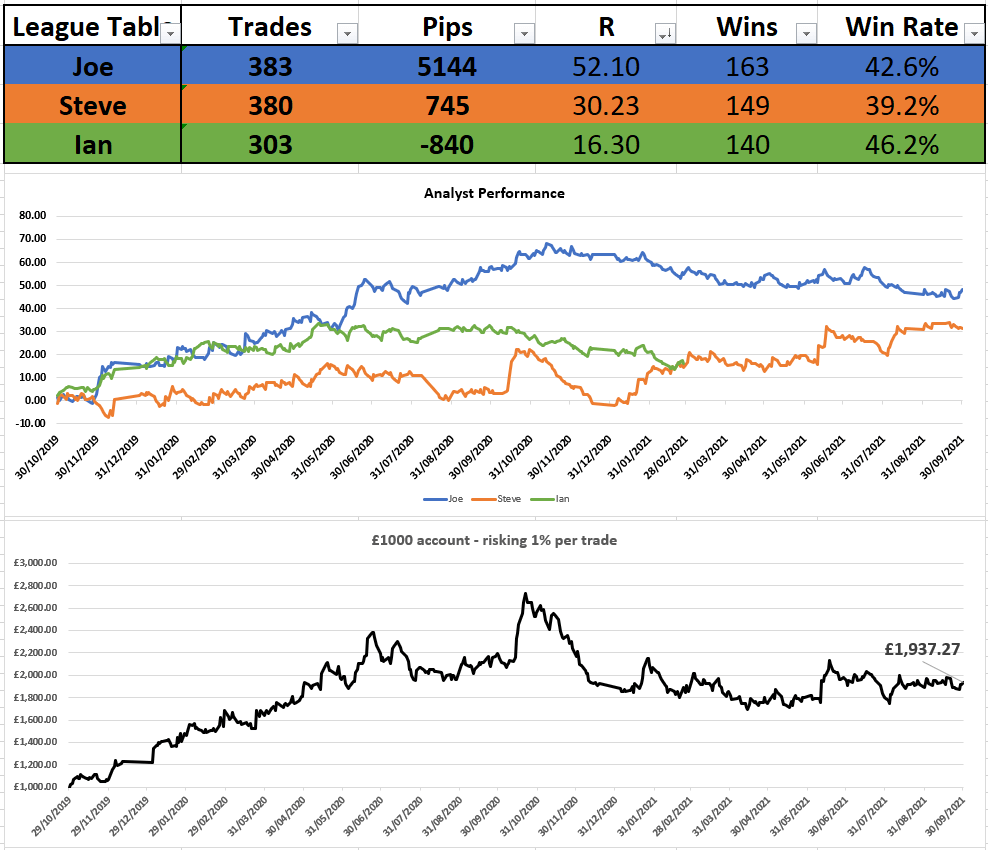 Today's trade idea
Steve selling Gold at $1746.11  with a stop at $1756.11 and targeting $1723.61