Oil prices remained vulnerable
Posted: 4th June 2019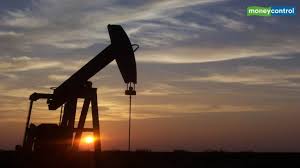 Daily market report June 4th 2019
Market highlights
Fears over the US growth outlook increased after weaker than expected manufacturing business sentiment and St Louis Fed President stated that an interest rate cut may be needed soon.
Bond yields continued to decline with German yields at a fresh record low before a slight recovery with US 10-year yields at 21-month lows below 2.10%
The dollar dipped sharply on growth fears as market expectations over a rate cut intensified
Commodity currencies were boosted by US currency weakness and the Australian dollar held steady on Tuesday as the Reserve Bank rate cut had been priced in.
Equity markets lost ground with particular weakness in the technology sector as US-China trade frictions continued to damage confidence.
Oil prices remained vulnerable with only a marginal recovery on global growth fears.
Gold secured further strong gains to 3-month highs as defensive demand increased.
Bitcoin retreated to below $8000 as investors preferred gold.
EUR/USD
The Euro-zone final PMI manufacturing reading was unchanged from the flash reading of 47.7 with the Italian sector registering an improved reading, although it remained in contraction. The data overall maintained a lack of confidence in the Euro-zone outlook and German bond yields declined to fresh record lows as growth fears intensified.
The final reading for the US PMI manufacturing index declined slightly to 50.5 from the flash reading of 50.6. This was the lowest headline reading since September 2009 with new orders also declining for the first time in close to 10 years.
The ISM manufacturing index declined to 52.1 for May from 52.9 previously and the lowest reading since October 2016. Production growth also slowed and order backlogs also contracted, although there was a slight recovery in the new orders and employment indices. Companies also reported difficulties in supply chains while prices increased slightly on the month.
The manufacturing data reinforced concerns that trade friction and tariffs would damage the US economy.
St Louis Fed President Bullard stated that an interest rate cut might be required soon on trade and inflation worries which further eroded US currency sentiment as speculation over a near-term rate cut intensified.
There was a further shift in futures markets with the chances of a Fed Funds rate cut at the July meeting seen to be above 50%. Concerns over damage to the US economy and a more dovish Fed policy continued to undermine the dollar as EUR/USD moved above 1.1200 and extended gains to 1.1250 after the European close as the dollar continued to retreat. There was little change on Tuesday as the dollar remained under pressure with Fed Chair Powell's comments set to be watched very closely later in the day.
USD/JPY
Risk appetite remained fragile ahead of the New York open as trade fears continued to unsettle markets. US Treasuries also continued to gain sharply with 10-year yields dipping sharply to fresh 20-month lows near 2.08%.
US stocks were able to post a slight recovery in early trading which helped trigger a limited recovery in risk appetite and USD/JPY briefly recovered to the 108.40 area from lows just below 108.10, but there was yen support on dips.
Wall Street indices dipped again later in the day with sharp losses in the technology sector. In this environment, there was a fresh round of dollar selling and liquidation of yen shorts with USD/JPY hitting 5-month lows below 108.00.
Asian equities lost ground on Tuesday, although US yields edged higher. Markets remained wary over verbal intervention from Japanese officials, but USD/JPY was held just below the 108.00 level as underlying dollar sentiment remained negative
Sterling
The UK PMI manufacturing index declined to a 34-month low of 49.4 for May from 53.1 previously and well below consensus forecasts of 52.5. New orders and employment both declined, although companies were optimistic over the outlook.
French President Macron stated that October will be the final Brexit deadline. Conservative Party leadership contender Johnson stated that the UK would leave the UK on October 31st with or without a deal. With President Trump wading in to the Brexit debate, market pessimism over the potential for a negotiated settlement continued to undermine Sterling support.
EUR/GBP advanced to highs around 0.8885 while GBP/USD recovered to near 1.2670 against the weaker US dollar. BRC data recorded a sharp 3.0% annual decline in underlying retail sales for May which reinforced concerns over the outlook despite distortions due to very strong spending last year. The Euro held firm and GBP/USD traded above 1.2650 on the weaker dollar.
Swiss franc
The Swiss PMI manufacturing index recorded only a marginal increase to 48.6 for May from 48.5 previously. Consumer inflation declined to 0.6% from 0.7% and in line with consensus forecasts.
The Swiss franc continued to gain on defensive grounds as risk appetite deteriorated further with EUR/CHF sliding to 22-month lows below 1.1120 while USD/CHF broke below parity and declined sharply to lows near 0.9920. The franc lost some traction later in New York with a tentative EUR/CHF recovery to the 1.1170 area with markets monitoring National Bank rhetoric and trade tensions closely.
AUD/USD + USD/CAD
The Australian dollar was hampered by fragile risk conditions, although the weaker US dollar dominated price action with AUD/USD strengthening to near 0.6980.
Australian retail sales growth was slightly weaker than expected with a 0.1% monthly decline.
The Reserve Bank of Australia cut interest rates to 1.25% from 1.50% which was in line with consensus forecasts as the bank had flagged a potential cut.  The statement was broadly neutral with AUD/USD consolidating just below 0.6980.
The Canadian PMI index declined to 49.1 from 49.7 previously, but the Canadian currency was resilient even when oil prices moved lower.
The currency was supported by an advance in gold as well as a weaker US currency and USD/CAD retreated to lows near 1.3430 before a slight recovery on Tuesday as global risk conditions remained dominant.
NOK+ SEK
The Norwegian PMI manufacturing index strengthened slightly to 54.4 for May from a revised 54.0 previously. The krone, however, was dominated by trends in global risk appetite and energy prices.
Vulnerability in both areas sapped krone support with EUR/NOK again testing the 9.80 area before consolidation around 9.78 with USD/NOK below 8.70.
Swedish retail sales data recorded a 1.9% increase for April compared with expectations of a 0.4% gain with the year-on-year rate at 3.9% from 1.9% in March.
The krona was unable to make further headway as global risk appetite deteriorated with EUR/SEK advancing to the 10.62 area while USD/SEK edged below 9.45.
Equities
Euro-zone equity markets opened lower as trade and growth fears dominated, although there was a rally attempt later in session as investors engaged in bargain hunting with a slight shift in relative expectations also supporting confidence.
The Eurostoxx 50 index gained 0.6% with all major bourses making limited headway.
Major UK stocks drew support from strength in gold prices, although a GBP/USD recovery and fragile oil prices limited support with the FTSE 100 index gaining 0.3%.
US stocks attempted to recover from recent losses, but underlying sentiment remained very cautious amid trade fears and a sharp sell-off in technology stocks also damaged wider sentiment with the S&P 500 index declining 0.3%.
Asian equities lost ground on Tuesday as growth and trade and growth concerns dominated amid further friction between the US and China.
Japanese Nikkei 225 index losses were, however, held to 0.1% despite a weaker US dollar.
Australia's ASX index made limited net gains as gold prices advanced strongly and the Reserve Bank delivered the expected rate cut, although trade fears held the advance to 0.2%.
Chinese equities moved lower with a 1.0% dip in the Shanghai index in late trading while Hong Kong's Hang Seng index traded 0.7% lower.
Commodities
The further deterioration in risk appetite triggered a fresh round of selling in the crude complex during Monday.
Prices briefly recovered following reassurances from Saudi Arabia, but volatility remained extremely high and prices quickly lost ground once again with only limited support in evidence from a weaker US dollar.
WTI was held near 3-month lows below $53.0 p/b before a slight recovery to above this level while Brent traded close to $61.0 p/b.
Gold was again supported by fragile risk conditions and gained strong backing as the US dollar moved sharply lower during the day. Overall, spot prices pushed to highs above $1,325 per ounce before consolidation just below this level on Tuesday. Silver also advanced to the $14.75 per ounce area.
Cryptocurrencies
Cryptocurrencies lost traction during Monday as alternative assets failed to gather further defensive support. Strong gains in gold prices were also a significant factor as investors backed precious metals rather than alternative assets.
Bitcoin gradually retreated to just below $8500 and selling intensified after the New York close with bitcoin sliding to below $8000.
Ether also declined sharply with a retreat to below $250.
Calendar
Major events for the day ahead: (times in BST)
09.30: UK PMI index construction
10.00: Euro-zone CPI inflation
10.30: Australia Reserve Bank Governor Lowe speech
14.55: US Fed Chair Powell speech
02.30 (Wed): Australia GDP