Oil prices were damaged by an unexpected build
Posted: 12th June 2019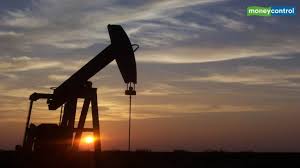 Daily market report June 12th 2019
Market highlights
Major currencies traded in narrow ranges during Tuesday with markets waiting for fresh incentives while uncertainty over trade policies maintained uncertainty.
US bond yields drifted lower which sapped potential dollar support as it retreated to near 11-week lows and EUR/USD registered limited gains.
Sterling was underpinned by stronger than expected wages data.
Commodity currencies lost ground amid unease over global growth trends and the potential for weak demand conditions.
Oil prices were damaged by an unexpected build in API crude inventories.
After sharp losses following lower than expected inflation data, the Norwegian krone recovered some ground.
EUR/USD
The Euro-zone Sentix investor confidence index declined to -3.3 for June from 5.3 previously and below consensus forecasts. German bond yields also moved lower during the day with a test of fresh record lows which tended to sap Euro support.
The US NFIB small-business confidence index strengthened to 105.0 from 103.5 previously and close to record highs. Producer prices rose 0.1% for May with the year-on-year increase slightly below consensus forecasts at 1.8% from 2.2% previously while underlying prices rose 2.3% over the year. The data had little in the way of immediate consequences for monetary policy although Wednesday's CPI release may have a more substantial impact.
President Trump again called the Euro and other currencies devalued against the US dollar which put the US at a big disadvantage. Markets were wary over the rhetoric, especially given the risk that comments would trigger sharp asset-price moves. The IBD consumer confidence index registered a significant decline to 53.2 for June from 58.6 previously.
Overall, narrow ranges prevailed and there was no significant negative impact from a sharp rise in Italian yields late in the session with EUR/USD holding just above the 1.1300 level at the European close. Commodity currencies lost ground which provided some US dollar support, but EUR/USD held a firm tone around 1.1335 on Wednesday with the dollar index close to 11-week lows.
USD/JPY
During Tuesday, President Trump delivered another attack on Federal Reserve policies with a comment that interest rates are too high while the quantitative tightening was ridiculous and that the central bank was clueless.
Although US yields edged higher, there was still important reservations over trade issues which limited the scope for further dollar support and USD/JPY settled just above 108.50 at the European close before drifting lower as US equities closed with marginal losses. Commerce Secretary Ross stated that a definitive China trade deal cannot be made at the G20 Summit as political tensions remained high.
Japanese core machinery orders data recorded an increase of 5.2% for April compared with expectations of a small decline which helped underpin confidence in the manufacturing sector. Asian equity markets declined on Wednesday and overall trade uncertainty continued to sap confidence. US yields also edged lower and USD/JPY traded just below 108.50 in early Europe on Wednesday as narrow ranges prevailed with a slightly softer US currency.
Sterling
UK unemployment held at 3.8% according to the latest data, in line with consensus forecasts. There was a slightly larger than expected increase in the jobless claimant count while employment growth slowed. The headline increase in average earnings slowed to 3.1% from 3.3%, although this was above consensus forecasts of 2.9% and underlying growth strengthened to 3.4% from 3.3%.
The stronger than expected earnings data bolstered expectations that the Bank of England could move to raise interest rates and Sterling moved higher. Bank of England Deputy Governor Broadbent stated that interest rates were likely to move higher over the medium term. There were generally downbeat comments from Bank of England MPC member Vlieghe who stated that data since May had been disappointing and that downside risks had intensified.
The earnings data also provided underlying support and Sterling was able to make net gains, especially with expectations of very dovish central bank policies elsewhere providing significant Sterling support in relative terms. GBP/USD traded above 1.2700 on Wednesday, although EUR/GBP was able to hold just above 0.8900.
Swiss franc
Gains in global equity markets curbed potential franc support during Tuesday, especially as the German market re-opened with significant gains following Monday's market holiday.
Markets were also expecting a dovish stance at Thursday's National Bank policy meeting which limited franc support.
EUR/CHF advanced to the 1.1240 area while USD/CHF held above 0.9900. There was little change on Wednesday with global trade tensions still an important factor curbing potential franc selling with USD/CHF trading just above 0.9900.
AUD/USD + USD/CAD
The Australian dollar was unable to gain support during Tuesday as underlying concerns over the domestic outlook continued to sap support.
In this environment, AUD/USD declined to test support near 0.6950.
Australian consumer confidence declined according to the latest data, maintaining concerns over the domestic economy and the Australian dollar failed to draw support from gains in iron ore prices with AUD/USD edging below 0.6950.
Wider losses in commodity currencies sapped support for the Canadian dollar during Tuesday and oil prices also lost ground which undermined support.
Overall, USD/CAD rallied to the 1.3290 area as commodity currencies remained on the defensive.
NOK+ SEK
The Norges Bank issued a strong business survey report for the second quarter which boosted confidence in the labour market and helped offset the impact of the lower than expected inflation data.
There were also expectations that the central bank would still push ahead with an interest rate increase at next week's policy meeting.
From highs above 9.82, EUR/NOK declined to near 9.76 before consolidating around 9.7850 in choppy trading as lower oil prices sapped support on Wednesday with USD/NOK around 8.63.
The Swedish krona was unable to make any headway during the day as the underlying lack of yield sapped support. EUR/SEK advanced to the 10.70 area and held a firm tone on Wednesday with USD/SEK close to 9.45.
Equities
Euro-zone equities gained support from gains in global markets with expectations of a dovish ECB stance also offering support.
After being closed for a holiday on Monday, the Eurostoxx 50 index gained 0.6% on the day with a 0.9% advance for the German DAX index, but the Spanish market lost ground.
Major UK stocks were hampered by a solid Sterling tone and some speculation over higher UK interest rates with unease over earnings trends also a factor with FTSE 100 index gains held to 0.3%.
Underlying trade uncertainty limited support for US equities during Tuesday, especially with President Trump's rhetoric unsettling confidence and the S&P 500 index closed with marginal losses.
Confidence remained fragile in Asia on Wednesday amid underlying trade reservations.
Japan's Nikkei 225 index closed 0.3% lower with a lack of positive factors and the Australian ASX index closed marginally lower despite some protection from speculation over further interest rate cuts.
China's Shanghai index traded 0.5% lower in late trading as the central bank drained liquidity with Hong Kong's Hang Seng index 1.9% lower as on-going political protests continued to sap support.
Commodities
The EIA cut the world oil demand forecast by 160,000 bpd which had some negative impact on sentiment.
There were still hopes that OPEC would extend crude production curbs which provided some support.
WTI consolidated around $53.3 p/b at the European close. API data reported an inventory build of 4.8mn barrels compared with expectations of a small draw which eroded sentiment and increased unease over official data due on Wednesday.
Given unease over demand conditions, WTI dipped to $52.25 p/b with Brent around $61.20 p/b.
Gold was held in relatively narrow ranges during Tuesday with a solid tone in risk appetite curbing demand while the dollar was little changed overall.
Overall, gold settled around the $1,330 per ounce area before making limited gains on Wednesday to the $1,333 per ounce area. Silver was resilient during the day and traded close to $14.80 per ounce on Wednesday.
Cryptocurrencies
Cryptocurrencies dipped lower in the European session on Wednesday with a bitcoin retreat to the $7700 area.
With gold unable to make headway, a lack of confidence in major currencies and expectations of a loosening of global monetary conditions were significant factors underpinning sentiment.
Bitcoin made another challenge on the $8000 level during Wednesday's Asian session with selling interest again seen above this level.
Ether found support above $235 and tested resistance near $250 in Asia on Wednesday.
Calendar
Major events for the day ahead: (times in BST)
13.30: US CPI inflation report
15.30: US EIA oil inventories data
02.30 (Thurs): Australia employment report