Precious metals were able to secure only limited gains
Posted: 8th May 2019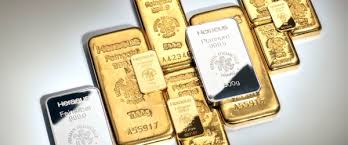 Daily market report May 8th 2019
Market highlights
Risk appetite declined again in New York trading on Tuesday amid further concerns over US-China trade developments and the risk that talks will collapse given aggressive US rhetoric.
The yen continued to gain defensive support with USD/JPY dipping to 5-week lows below the key 110.00 level.
The dollar was mixed overall with a retreat from intra-day highs amid a lack of conviction over underlying trends.
Oil demonstrated some resilience amid the increase in Iran tensions and strong Chinese oil imports.
Commodity currencies were also broadly resilient despite fragile risk conditions.
Sterling retreated on a lack of positive factors and Scandinavian currencies remained on the defensive
Precious metals were able to secure only limited gains.
EUR/USD
The Euro was unable to make significant headway in early European trading and the single currency gradually lost traction. The EU Commission downgraded its 2019 Euro-zone GDP growth forecast slightly to 1.2% from 1.3% with most attention focussed on Italy with the projection of 0.1% growth reinforcing market fears over debt levels. The Euro was also undermined by trade concerns amid fears that export markets would be damaged. Commodity currencies also lost ground amid fragile risk appetite which helped underpin the US dollar as markets continued to monitor US-China rhetoric.
The IBD consumer confidence index strengthened to 58.6 from 54.2 previously. The JOLTS job-openings data recorded a sharp March increase to 7.49mn from a revised 7.14mn previously and well above consensus forecasts which continued to indicate a robust labour market. The firm dollar persisted with EUR/USD declining to lows just below 1.1170 before a slight recovery.
The dollar was unable to secure further gains on Wednesday with vulnerability in all currencies an important market factor and EUR/USD recovered to the 1.1200 area in early Europe with commodity currencies resilient. A small increase in German industrial production also provided an element of Euro relief with EUR/USD holding above 1.1200.
USD/JPY
Risk appetite was boosted early in the European session by reports that Chinese Vice-Premier would be part of the Chinese delegation due to visit Washington this week for trade talks. According to Chinese sources, Thursday was a crucial day for the talks. The dollar was unable to make significant headway and risk appetite deteriorated again early in New York following reports that President Tump was very serious over the threat of increasing tariffs and that the US had greater leverage in the talks.
Treasury yields edged lower and there were sharp losses in equities which pulled the dollar lower. As equities continued to slide, USD/JPY dipped to 5-week lows below 110.20.
Chinese trade data for April was mixed as exports were notably weaker than expected with a 2.7% annual decline, but imports rose 4.0% which suggested stronger domestic demand. The data impact was notably lower than recent months with markets focussed on Thursday's US-China trade talks in Washington. Market fears that there will be a collapse in talks undermined risk appetite and Asian equities registered net losses with USD/JPY dipping below 110.00 for the first time since late March as the yen gained strong support on the crosses.
There was a tentative move back above 110.00 in early Europe despite fragile risk conditions.
Sterling
Sterling drifted lower ahead of the New York open with the re-opening of UK markets following Monday's holiday unable to provide support. Weaker global risk appetite and a retreat in oil prices were negative factors for the currency.
Political elements were important with Prime Minister facing a meeting with the Chair of the Backbench 1922 committee while government Brexit talks with the Labour Party resumed. The government announced that the UK would have to take part in the May 23rd European elections and there were reports that May would stay in office until September.
GBP/USD declined to lows below 1.3050 before a slight recovery while EUR/GBP made limited gains.
Latest BRC retail sales data suggested solid spending for April with a 3.7% like-for-kike annual increase, although the timing of Easter is likely to have been a factor. GBP/USD was little changed around 1.3070 with major uncertainty surrounding the global trade outlook tending to curb activity and deter longer-term investment decisions with EUR/GBP around 0.8575.
Swiss franc
Swiss currency reserves increased to CHF772bn for April from CHF756bn the previous month. Although valuation effects were significant, there was fresh speculation that the National Bank had intervened to weaken the franc.
Risk conditions remained important as US-China trade fears increased again. The franc initially registered net losses despite these concerns as EUR/CHF advanced to the 1.1430 area while USD/CHF pushed back above 1.0200. Sharper equity market declines did trigger a correction with USD/CHF below 1.0200.
AUD/USD + USD/CAD
The Australian dollar was unable to secure further relief on Tuesday with AUD/USD capped below 0.7050. The currency was hampered by a fresh slide in equity markets and a generally firm US dollar, especially with markets still expecting the Reserve Bank to cut interest rates later in 2019.
As EUR/USD lost ground, AUD/USD retreated to the 0.7000 level. The currency was resilient at lower levels with markets unable to hold the pair below this level and there was a tentative recovery to around 0.7020 in early Europe on Wednesday despite on-going trade concerns and a New Zealand rate cut.
The Canadian IVEY PMI index strengthened to 55.9 for April from 54.3 previously, although the release had little impact.
The Canadian dollar was undermined by a fresh retreat in oil prices and fragile risk appetite with USD/CAD peaking around 1.3485. There was a retreat to near 1.3450 on Wednesday as energy prices recovered in choppy trading conditions.
NOK+ SEK
Riksbank minutes were mixed with major uncertainties. Governor Ingves stated that it was sensible to postpone a rate hike slightly, although he was unwilling to pre-empt potential downside risks to the economy and the committee did not want to re-write its underlying stance.
Ingves reiterated that the economy has a floating exchange rate, although he did state that the bank needed to assess reasons for recent currency weakness.
Industrial orders data was weak which reinforced unease that weak overseas demand would damage industry and the Swedish krona failed to hold brief gains.
EUR/SEK advanced to highs just above 10.74 and fresh 9-year highs before a slight correction with USD/SEK above 9.50.
The Norwegian krone fluctuated in line with shifts in oil prices and the currency lost early gains as crude weakened once again.
EUR/NOK again tested the 9.80 area before weakening slightly as crude edged stronger. Industrial production data was weaker than expected which curbed krone sentiment with USD/NOK around 8.73.
Equities
Euro-zone equities opened lower and losses accelerated dafter the New York open as US markets moved sharply lower. Overall sentiment was undermined by trade concerns amid fears that US-China trade talks could collapse.
The Eurostoxx 50 index declined 1.8% on the day with hefty losses across all major bourses.
UK equities moved sharply lower, especially as the market was closed on Monday when trade fears increased. With increased unease over global demand, the FTSE 100 index declined 1.6%.
US equities were undermined by on-going trade fears, especially with no public evidence of conciliation by US Administration officials. The S&P 500 index close above intra-day lows, but still registered a decline of around 1.65%.
Sentiment remained fragile in Asian trading on Wednesday as trade fears dominated. Japan's Nikkei 225 index declined 1.45% with the strong yen also undermining sentiment.
China's Shanghai index declined 1.0% in late trading as a recovery attempt faded with a 1.2% retreat for Hong Kong's Hang Seng index. There was some resilience in Australia amid hopes for a medium-term rate cut as the ASX index declined 0.4%.
Commodities
Oil prices were undermined during Tuesday by a fresh decline in risk appetite. There were also reports that that the EU could continue to import Iranian crude which hampered sentiment.
There was some support late in the European session as the IEA increased its 2019 global demand forecasts slightly, although US output projections were also increased.
WTI found support just below $61.0 p/b in choppy trading.
API data recorded a slightly larger than expected crude build of 2.8mn barrels and there was a gasoline build, but WTI edged higher after the data as volatility remained high.
Crude was supported by tight supply conditions on Wednesday and China's imports hit a record high for April. WTI traded around $61.80 p/b with Brent just above $70.0 p/b.
Gold was able to draw some support from a fresh slide in equity markets, although progress was hampered by a generally firm US dollar tone with resistance close to the $1,285 per ounce.
Gold edged higher on Wednesday as the dollar faded while silver remained trapped below the $15.00 per ounce level.
Cryptocurrencies
Cryptocurrency sentiment remained generally strong in Europe on Wednesday and bitcoin tested the important $6000 level.
Weaker risk appetite did, however, eventually have a significant impact in curbing support and the failure to break $6000 triggered a significant element of short-term selling.
Overall, bitcoin declined to below $5800 before finding fresh support.
Ether peaked close to $190 before fading to lows below $175.
Calendar
Major events for the day ahead: (times in BST)
15.30: US EIA crude oil inventories