President Trump warned that tariffs on China would be increased
Posted: 7th May 2019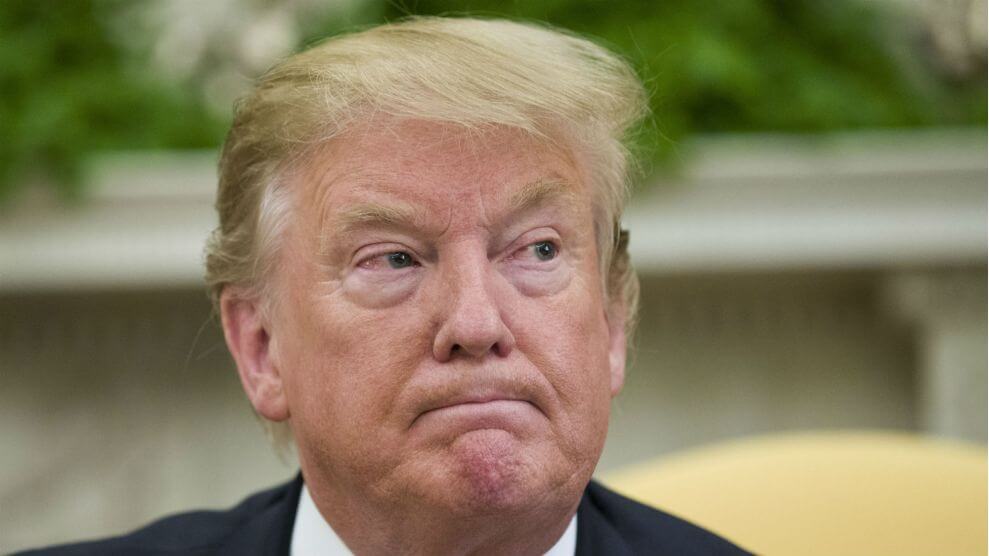 Daily market report May 7th 2019
Market highlights
The dollar failed to gain advantage of strong headline employment data on Friday as underlying measures were less favourable. Short covering also helped underpin EUR/USD.
Risk appetite declined sharply on a spike in trade tensions after President Trump warned that tariffs on China would be increased to 25% at the end of this week as US officials cited alleged Chinese backtracking.
Equities declined and the yen gained defensive support, although there was some easing of tensions with talks in Washington still going ahead.
There was volatile trading in oil prices with Iran tensions eventually dominating to push prices higher. Higher crude prices supported the Canadian dollar.
The Australian dollar rallied as the Reserve Bank held interest rates at 1.50%.
Precious metals were able to secure only limited support despite weaker risk appetite
Cryptocurrencies secured further gains with bitcoin at 5-month highs.
EUR/USD
Headline US employment data was well above expectations with an increase in April non-farm payrolls of 263,000 compared with consensus forecasts of around 180,000 and there was only a small downward revision to March's data. Unemployment also declined to 3.6% from 3.8% and the lowest reading since 1969. Other elements were less positive, however, as the increase in average hourly earnings was held to 0.2% with the annual increase unchanged at 3.2%.
There was also a decline in the participation rate and the household survey recorded a significant drop in the number employed. The dollar gained only briefly before fading with EUR/USD strengthening towards 1.1200 from just below 1.1150.
The ISM non-manufacturing index declined to 55.5 from 56.1 previously and below consensus forecasts. Business activity held firm, but there was a slowdown in employment and prices increases which triggered fresh reservations over the outlook.
St Louis Fed President Bullard stated that the Fed Funds rate was a little tight and that inflation was making him nervous. Chicago head Evans stated that rate cuts might be needed if the economy softens while hikes might be needed if inflation turns strongly upwards. According to Evans, downside risks appeared larger than upside risks and recent weakness in core PCE inflation has increased his inflation concerns.
There was choppy dollar trading on trade fears, but the Euro was little changed and EUR/USD traded just above 1.1200 on Tuesday as the US dollar faded against commodity currencies.
USD/JPY
US Treasury losses following the US employment report quickly reversed with further gains after the disappointing ISM data with the 10-year yield dipping to 2.52% from 2.56% and USD/JP retreated from highs above 111.60 to below 111.20.
CFTC data recorded a further increase in speculative yen short positions to just below 100,000 contracts and the largest yen short tally of 2019. This positioning will maintain the risk of sharp liquidation if there is a shock to sentiment.
There was a significant shock just ahead of Monday's Asian session as President Trump stated that tariffs on Chinese imports into the US would be increased to 25% from 10% on May 10th as progress on trade talks had been too slow. Markets had been optimistic that a deal was close and the comments triggered a sharp dip in risk appetite. US yields declined, and equities slid which undermined the dollar while the yen saw increased defensive support. USD/JPY declined sharply to near 110.30 before rallying amid relief that the Chinese delegation would still travel to Washington.
The yen maintained a firm tone as Treasury Secretary Mnuchin confirmed the tariff threat and the yuan remained weak with USD/JPY held around 110.65 before a slight recovery as China confirmed that vice-premier Liu would attend the US talks.
Sterling
The UK PMI services index increased slightly to 50.4 for April from 48.9 and in line with consensus forecasts. New business declined, but there was stronger upward pressure on prices while business sentiment strengthened to a 12-month high.
Both main parties suffered losses in local elections with heavy losses for the Conservative Party, increasing pressure for a Brexit deal to be reached. Sterling moved sharply higher during Friday's New York session with an element of positioning ahead of the Holiday weekend. From just below 1.3000, GBP/USD rallied strongly to 4-week highs around 1.3170 while EUR/GBP dipped to near 1-month lows around 0.8500.
Sterling retreated on Monday, especially as weaker risk appetite undermined support. EUR/GBP rallied to near 0.8550 with GBP/USD dipping below 1.3100 before a recovery. Markets will monitor political developments with Prime Minister May still under intense pressure to set a resignation date.
Swiss franc
The Swiss consumer inflation rate remained at 0.7% for April with the National Bank likely to keep policy on hold given its wariness over the underlying deflation threat. EUR/CHF was little changed while USD/CHF failed to hold the 1.0200 level.
The Swiss franc secured renewed defensive support following President Trump's trade rhetoric with EUR/CHF dipping to near 1.1350 with USD/CHF also registering net losses, although there was franc selling on rallies. Risk sentiment stabilised to some extent on Tuesday with the Swiss currency little changed.
AUD/USD + USD/CAD
After initial losses, the Australian dollar rallied after the US employment data with AUD/USD closing around 0.7020. US-China trade fears and a slump in risk appetite triggered sharp Australian dollar losses in Asia on Monday with AUD/USD sliding to 4-month lows below 0.6970 before a tentative recovery.
Australian retail sales data was slightly above consensus forecasts and the trade surplus was also notably strong which helped underpin sentiment.
The Reserve Bank of Australian maintained interest rates at 1.50%. Given that expectations were split with close to 50% of forecasters expecting a rate cut, the Australian dollar rallied strongly with AUD/USD near 0.7040. The statement was, however, dovish with the bank stating that further employment gains would likely to be needed to meet the inflation target and markets will still expect a rate cut during the third quarter with AUD/USD unable to break 0.7050.
The Canadian dollar also registered significant gains after Friday's US jobs data with USD/CAD testing 1.3400 as oil prices rallied.
The Canadian currency dipped sharply as risk appetite deteriorated on Monday with USD/CAD peaking around 1.3490 as oil prices dipped sharply before a retreat to the 1.3460 area.
Subsequently, strong gains in oil prices triggered a further advance in the Canadian dollar with USD/CAD retreating to the 1.3420 area.
NOK+ SEK
Scandinavian currencies were influenced strongly by trends in risk appetite with significant losses when trade fears escalated.
After recovering on Friday, the Norwegian krone declined sharply at Monday's open with EUR/NOK gapping higher to near 9.80. There was a limited krone recovery later in the New York session and sharp gains in oil prices triggered fresh relief with EUR/NOK retreating to the 9.76 area with USD/NOK just above 8.70.
The Swedish services PMI data declined to 54.0 from 55.1. EUR/SEK strengthened to 10.74 and the strongest level since July 2009 before a retreat to 10.70 while USD/SEK retreated slightly from 9.60 highs.
Equities
Euro-zone equities edged higher on Friday, with a favourable response to the US employment data supporting confidence. Wall Street responded favourably to the US data, although dovish rhetoric from Federal Reserve speakers had a greater impact.
Asian bourses registered sharp losses on Monday with China's Shanghai index closing 5.5% lower while Hong Kong's Hang Seng index declined 2.9%.
European markets also opened sharply lower on Monday in response to the increase in trade tensions. There was only a tentative recovery during the session as sentiment attempted to stabilise, although recoveries were capped by underlying industrial fears. The Eurostoxx 50 index declined 1.1% on the day.
UK markets were closed on Monday with futures indicating opening losses on Tuesday.
US stocks opened sharply lower in response to trade fears, but there was a steady recovery with S&P 500 losses held to 0.45%.
Japan's Nikkei 225 index declined sharply as the market re-opened after an extended break. With a stronger yen, the index closed 1.55% lower.
Chinese markets attempted to rally, although the Shanghai index traded 0.4% lower in late trading with Hong Kong's Hang Seng index registering marginal losses.
Commodities
Volatility in oil prices has been a key feature during the past few sessions.
There was underlying support from Iran tensions as the US sent a carrier group to the region amid rumours of an expected attack on US interest rates.
The sharp dip in risk appetite was, however, an important negative factor on Monday with WTI sliding to below $60.50 p/b before rallying strongly to the $61.80 p/b area with Brent close to $71.0 p/b from 1-month lows near $69.0 p/b.
Iran tensions dominated later in the session and crude moved sharply higher with WTI close to $62.80 p/b before consolidation around $62.40 with Brent holding above $71.0 p/b as choppy trading persisted.
After a brief dip following Friday's jobs data, gold recovered strongly and also spiked higher as risk appetite deteriorated on Monday. There was, however, further selling interest on rallied with a retreat to the $1,280 area from $1,285.
Gold settled around $1,282 on Tuesday with silver trading just above $14.90 per ounce and unable to make significant headway.
Cryptocurrencies
Cryptocurrency trading has been choppy with wider shifts in risk appetite helping to fuel volatility.
There were strong gains on Friday with a solid tone in risk conditions boosting demand, especially with expectations of dovish global central banks.
Bitcoin pushed to higher near $5800 before stalling.
Cryptocurrencies did decline as US-China trade tensions increased, but there was underlying volatility and strong buying on dips with bitcoin posting fresh 5-month highs above $5900.
Ether moved sharply higher on Monday with a push above $180 amid speculation that the CFTC could introduce futures contracts.
Calendar
Major events for the day ahead: (times in BST)
15.00: US JOLTS job-openings data