Risk appetite staged a tentative recovery despite trade concerns and weaker than expected Chinese data
Posted: 15th May 2019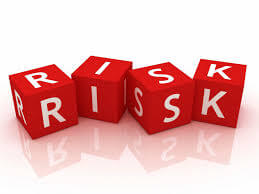 Daily market report May 15th 2019
Market highlights
Risk appetite staged a tentative recovery despite trade concerns and weaker than expected Chinese data releases as a slight softening of US trade rhetoric supported sentiment.
Global equity markets posted net gains, although with underlying caution still in evidence.
Defensive demand for the yen and Swiss franc eased slightly and gold edged lower.
The dollar was mixed amid a lack support for other majors as the Euro was undermined by fresh concerns over the Italian political situation.
Oil prices retreated after a very high API inventory build damaged sentiment.
Higher than expected inflation data helped trigger a Swedish krona correction stronger
Cryptocurrency sentiment remained strong, although bitcoin corrected from 8-month highs.
EUR/USD
The German ZEW index declined to -2.1 for May from 3.1 previously and was well below consensus forecasts, although there was an increase in the current conditions component, the first increase since September 2018.
The US NFIB small-business confidence index strengthened to 103.5 from 101.8 previously with solid data on labour-market trends. Import prices data was weaker than expected with a 0.2% decline in the year to April from unchanged previously, dampening expectations of imported inflation pressures and agricultural prices declined sharply.
The Euro held steady into the New York open, but then dipped sharply following comments on Italian rhetoric. Deputy Prime Minister Salvini stated that the government was prepared to break EU budget rules and the 3.0% budget deficit in order to support employment. The comments increased speculation over Italian tensions with the EU Commission and undermined Euro sentiment as Italian bond markets weakened. There will be the risk of further populist rhetoric ahead of the May 23rd EU elections. After failing to break above 1.1250 earlier in the session, EUR/USD declined to near 1.1200.
Kansas City Fed President George stated that the current level of inflation does not demand a response and that the current Fed stance is appropriate. There was a lack of conviction over dollar trends, but net support from a lack of confidence in alternatives. First-quarter German GDP data matched market expectations at 0.4% with EUR/USD unable to make headway just above 1.1200.
USD/JPY
Risk appetite dipped early in US trading following reports that a deal between the US and China isn't close and that the US could be in for a protracted trade war. US equities recovered quickly, however, which limited any further move in funds towards defensive assets. There was mixed rhetoric during US trading, but US equities continued to post solid gains which underpinned risk appetite and US benchmark yields edged higher with USD/JPY settling above 109.50.
In a reversal from last month, Chinese industrial production data was weaker than expected with a slowdown in annual growth to 5.4% from 8.5% previously while retail sales and investment data also missed expectations. There were fresh concerns over the outlook, although the impact was offset by speculation of further stimulus measures. Asian equity markets also made net gains which helped underpin risk appetite and USD/JPY was little changed around 109.65.
Sterling
UK labour-market data was mixed with unemployment declining to 3.8% from 3.9% and the lowest reading since 1974, although the employment increase was below consensus forecasts at 99,000. Headline average earnings growth slowed to 3.2% from 3.5% previously while the underlying rate slowed to 3.3% from 3.4%. The slowdown in wage inflation had a limited negative impact on Sterling with further doubts over a Bank of England rate hike this year.
Significantly, the UK currency was unable to gain significant support when global risk appetite recovered which suggested an underlying lack of buying support.
The opposition Labour Party stated that they were still concerned that a future Conservative Party leader would break any deal made to break the immediate Brexit impasse and Labour leader Corbyn called for further concessions. There was further speculation that the talks could collapse in the near future. Prime Minister May also stated that the Withdrawal Deal would be brought back for another vote in early June. GBP/USD dipped to lows near 1.2900 while EUR/GBP hit highs near 0.8690 before correcting slightly with Sterling little changed on Wednesday.
Swiss franc
The Swiss franc weakened slightly in response to more stable risk conditions during Tuesday. Overall selling pressure was limited, however, as underlying caution prevailed with EUR/CHF advancing to the 1.1310 area while USD/CHF was capped close to 1.0100.
Fresh concerns over the Italian political situation also triggered an element of defensive franc support as caution dominated.
German bond yields also declined to 8-week lows which limited any potential franc selling. With markets wary over potential National Bank intervention, the franc was little changed on Wednesday.
AUD/USD + USD/CAD
The Australian dollar was able to take only limited advantage form firmer risk appetite during Tuesday. With the stronger US dollar gaining traction, AUD/USD was held in the 0.6940 area.
Australian first-quarter wages data was slightly below consensus forecasts at 0.5%, unchanged from the previous quarter. Weaker than expected Chinese economic data also had a significant negative impact and AUD/USD weakened to the 0.6925 area.
Canadian dollar volatility declined during Tuesday with a lack of domestic developments and a steadier tone in risk appetite. USD/CAD again hit resistance on approach to 1.3500 and settled around 1.3470.
The Canadian dollar was able to resist losses on Wednesday despite a slide in oil prices with the latest inflation data due later in the session.
NOK+ SEK
Swedish consumer prices increased 0.7% for April with the year-on-year rate increasing to 2.1% from 1.9%. The core rate increased to 2.0% from 1.8% and slightly above consensus expectations of 1.9%. This rate matched the Riksbank target and the data should offer some reassurance to the central bank.
The krona gained support from the data and was able to maintain a firmer tone throughout the session with EUR/SEK retreating to the 10.76 area with some USD/SEK support below 9.60
The Norwegian government's revised budget was slightly more expansionary than the previous version which should boost the case for a tighter monetary policy.
With net gains in oil prices and gains in equity markets, EUR/NOK retreated to the 9.79 area before consolidation around 9.80 with USD/NOK around 8.74 as Norwegian trade data had little impact.
Equities
Euro-zone equities secured corrective gains on Tuesday, primarily due to a more solid tone in global risk, although there was some disappointment over the German investor confidence data.
The Eurostoxx 50 index gained 1/3% with a gain of 1.5% for the Italian FTSE MIB index despite bond-market concerns. The German DAX advanced, however, was held to 1.0%.
Major UK equities were boosted by the global recovery and gains in oil prices with a softer Sterling tone also underpinning the market with the FTSE 100 index gaining 1.1%.
US equities rebounded strongly on Tuesday as markets looked to take a more optimistic stance on trade issues, although the S&P 500 index closed off intra-day highs with a gain of 0.8%.
Asian equities made net gains on Wednesday with a recovery from 3-month lows, although there was a lack of conviction.
Japan's Nikkei 225 index advanced 0.5% as the yen retreated slightly while the Australian ASX index gained 0.7% as mining stocks recovered previous losses.
The impact of weaker than expected data on Chinese equities was offset by expectations of further stimulus measures and official support. The Shanghai index traded 2.0% higher in late trading with Hong Kong's Hang Seng index 0.9% higher.
Commodities
Oil prices drew some support from the improved tone surrounding risk appetite during Tuesday.
There was also a sharp move higher following the reports of a drone attack on Saudi Aramco facilities, especially as the incident fuelled underlying concerns over an escalation of tensions with Iran. WTI made net gains, but stalled below the $62.0 p/b level.
API data recorded a substantial inventory build of 8.6mn barrels for the latest week compared with expectations of a small draw and gasoline stocks also increased.
Crude dipped sharply in response with WTI trading below $61.50 p/b and was held below this level on Wednesday with Brent trading just below $71.0 p/b.
Gold was hampered by firmer risk conditions and a firmer US dollar tone with the inability to hold $1,300 also a negative factor.  Volatility eased with gold trading around $1,295 per ounce on Wednesday while silver was confined in narrow ranges and close to $14.80 per ounce.
Cryptocurrencies
Cryptocurrency sentiment remained strong during Tuesday with underlying pressure for profit taking from heavily over-bought conditions a key feature after very strong gains.
There was further speculation of bitcoin support as a defensive asset, although many analysts were generally sceptical.
After a 9-month bitcoin peak around $8300, bitcoin retreated sharply to lows near $7700 as pressure for a correction mounted, although underlying sentiment held firm and it traded just above $8000 at Wednesday's European open.
In contrast, Ether made strong gains from late in the US session with prices pushing to 7-month highs near $230.
Calendar
Major events for the day ahead: (times in BST)
13.30: US retail sales
13.30: Canada consumer prices
13.30: US New York Empire manufacturing
15.30: EIA crude oil inventories
02.30 (Thurs): Australia employment data