Risk appetite was boosted on Monday
Posted: 10th June 2019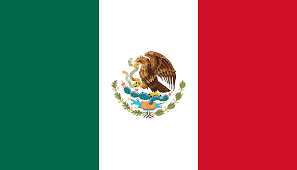 Daily market report June 10th 2019
Market highlights
The US employment report was weaker than expected with a non-farm payrolls increase of 75,000 and wages growth was also slightly below expectations.
US bond yields declined further and the dollar came under pressure as speculation over interest rate cuts intensified with a decline to 2-month lows.
Risk appetite was boosted on Monday by President Trump's decision not to push ahead with tariffs on Mexico.
Global equity markets made headway, although mixed Chinese trade data maintained an important element of uncertainty.
The dollar regained ground as fears over the US outlook eased to some extent and bond yields recovered while European currencies lost ground.
After posting 2019 highs on Friday, gold retreated sharply with silver also registered notable losses.
Improved risk sentiment underpinned oil prices with net gains.
EUR/USD
The Euro was unable to make headway ahead of Friday's New York open with weaker than expected German industrial and trade data while. Bundesbank's Weidmann stated that the ECB guidance was justified given the weaker trend in inflation.
The May increase in US non-farm payrolls was held to 75,000 compared with consensus forecasts of 180,000 while the April increase was revised down to 224,000 from 263,000. Manufacturing jobs growth was held to 3,000 while the number of employees in retail and government both declined on the month while hourly earnings declined slightly.
Unemployment held at 3.6% on the month while the increase in average hourly earnings was held to 0.2% compared with consensus forecasts of 0.3% with annual growth slowing to 3.1% from 3.2% while weekly hours also declined slightly.
Following the weaker than expected data, confidence in the US outlook deteriorated further. Expectations of a Federal Reserve rate cut also intensified and the dollar came under renewed pressure. Fed Funds futures indicated that the chances of a June rate cut had increased to 30%. The US currency dipped to the lowest level since late March with EUR/USD pushing to 8-week highs around 1.1350.
Over the weekend, there were reports that ECB officials would consider a rate cut if conditions deteriorated and some officials also expressed concerns that inflation expectations could become de-anchored. The dollar regained some support with EUR/USD retreating to near 1.1300 on Monday as European sentiment remained very fragile.
USD/JPY
US Treasuries moved lower after the US employment data with the 10-year yield dipping to lows below 2.07% and USD/JPY declined to test support below the 108.00 level Although confidence in the global growth outlook remained very fragile, gains in US equities did have an impact curbing potential defensive yen demand with USD/JPY nudging back above 108.00.
News that President Trump had reached agreement with Mexico on immigration and suspended the potential increase in tariffs came after the New York close. Risk appetite strengthened sharply at Monday's Asian open which curbed defensive demand for the Japanese currency. There were still important uncertainties over US-China relations as Treasury Secretary Mnuchin accused China of currency manipulation. Latest Chinese trade data was mixed with exports posting a 1.1% annual increase, but imports declined 8.5%, the weakest outcome since July 2016, maintaining demand concerns. USD/JPY held a firm tone around 108.65, with speculation of further Bank of Japan monetary easing also limiting yen support.
Sterling
Domestic influences were limited on Friday with markets focussing on global risk conditions and trade developments. EUR/GBP maintained a firm overall tone with a further test of 4-month highs around 0.8900 As the US currency came under pressure following the US economic data, GBP/USD strengthened to 2-week highs above 1.2750 before fading slightly.
CFTC data recorded a further increase in short, non-commercial Sterling positions to the highest level for close to 4 months, maintaining the potential for short covering if there is a shift in sentiment.
Conservative Party jostling continued over the weekend with front-runner Johnson suggesting he would withhold payment of the £39bn to the EU if there was no improvement to the current deal and leadership nominations will close later on Monday.
Bank of England chief economist Haldane stated that the time was nearing when a small increase in interest rates would be prudent Sterling was unable to gain traction on Monday as GBP/USD traded close to 1.2700.
Swiss franc
Gains in global equity markets limited the potential for defensive Swiss franc support on Friday, although underlying selling pressure was still limited given concerns over the global growth environment.
EUR/CHF advanced to the 1.1200 area while wider US dollar losses triggered a USD/CHF retreat to lows around 0.9860.
Agreement to avert Mexican tariffs helped underpin risk appetite, but there were still important reservations over underlying global trade tensions which limited franc selling with USD/CHF trading just above 0.9910 as markets monitored Italian budget developments.
AUD/USD + USD/CAD
The Australian dollar gained support from a weaker US currency following the US jobs data and AUD/USD tested the 0.7000 resistance area. Despite a peak around 0.7020, the pair was unable to make a sustained break and closed near this key level.
The Australian currency was unable to gain further support on Monday with the Chinese trade data maintaining concerns over Chinese demand. The US currency also regained some support and AUD/USD retreated to the 0.6970 area.
Canadian May employment increased 27,700 compared with consensus expectations of around 7,000 and following a 106,500 increase the previous month. All of the gains were for full-time jobs with no change in part-time employment. The unemployment rate also declined to 5.4% from 5.7%, the lowest reading for over 44 years.
Following the data, there was a narrowing of yield spreads with the 2-year gap down to the lowest level since March 2018. Higher oil prices also provided net currency support.
Overall, the Canadian dollar strengthened to a 7-week high with USD/CAD dipping to lows below 1.3270. USD/CAD retreated to below 1.3250 at Monday's Asian open before rallying to 1.3270 as the US currency regained support.
NOK+ SEK
The Norwegian krone gained net support from gains in oil prices during Friday with EUR/NOK retreating to the 9.77 area despite Euro gains.
Higher oil prices provided net support on Monday with EUR/NOK near 9.76 with markets waiting for Tuesday's domestic inflation data while USD/NOK found support above 8.60.
The Swedish krona was unable to make headway with concerns over the European growth outlook sapping confidence. EUR/SEK traded just above 10.65 with a slight retreat on Monday and USD/SEK traded just above 9.40.
Equities
Euro-zone equities were underpinned by hopes for dovish global monetary policies with the further slide in bond yields also providing technical support for equities.
Major UK stocks drew support from gains in precious metals and oil prices. Although GBP/USD posted net gains, the FTSE 100 index gained close to 1.0%.
US equities were boosted by hopes for lower interest rates even with concerns that growth tensions would undermine earnings.  The S&P 500 index gained 1.0% and futures made net gains on Monday as the Mexican tariff threat was removed, at least for now.
Asian equity markets made gains, although there was still caution over US-China trade tensions.
Japan's Nikkei 225 index advanced 1.1% as the US dollar regained ground.
Mixed trade data limited Chinese support with the Shanghai index 0.6% higher in late trading and Hong Kong's Hang Seng index traded 2.1% higher with both markets having been closed on Friday. The Australian market was closed on Monday.
Commodities
Oil prices were underpinned ahead of the New York open by comments from Saudi Arabia oil minister al-Falih that there was a strong chance that OPEC production cuts would be extended.
Baker Hughes data recorded a decline in the number of oil drilling rigs to a 16-month low of 789 from 800 the previous week.
WTI also gained support from a weaker dollar and WTI pushed above $54.0 p/b.
The avoidance of US-Mexico tariffs helped underpin sentiment with WTI pushing to highs near $54.70 p/b before settling around $54.30 p/b with Brent trading just above $63.50 p/b.
Gold drew further support from dollar weakness during Friday, especially with global bond yields also declining. Prices briefly posted 2019 highs and a 13-month peak around $1,348 per ounce before correcting slightly later in the US session.
CFTC data recorded an increase in gold longs to 14-month highs. A US dollar recovery and improvement in risk appetite undermined gold demand with a sharp retreat to just below $1,330 on Monday.
After failing to break the $15.00 per ounce level, silver declined sharply to just below $14.80 on Monday.
Cryptocurrencies
Cryptocurrency sentiment held firm on Friday with bitcoin testing resistance above the $8000 level, but it failed to hold this level and dipped into the New York close
CFTC data recorded a small net decline in short bitcoin positions.
The inability to hold above $8000 continued to sap support on Monday, especially with a firmer US dollar and bitcoin declined to lows below $7600.
Ether also registered significant net losses with a retreat to below $230 on Monday.
Calendar
Major events for the day ahead: (times in BST)
09.30: UK industrial production