Sell in May & Go away?
Posted: 8th May 2019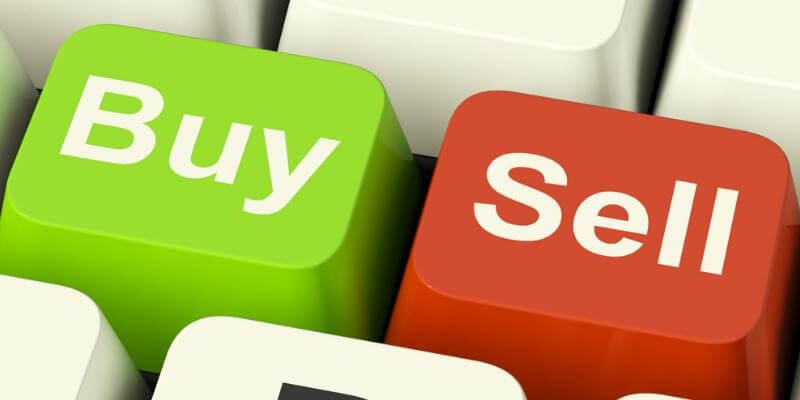 Sell in May & go away?
"Sell in May and go away" is a financial adage which is believed to illustrate the historical under performance of equity markets in summer. Apparently, equity markets under perform during the May to October period compared with the period from November to April.
While this may not provide good results every year, there are some statistics that prove its worth paying attention too. According to a recent CNBC article, "An investor putting $10,000 into the S&P 500 between May 1 and Oct. 31, 1950 to the present would have $4,138, an astonishing loss of $5,862.
An investor putting $10,000 into the S&P 500 from Nov. 1 to April 20 over the same time period would have a gain of $2,836,350."
There were some added filters to this approach, check the linked article for more context, but clearly this seasonal debate carries some weight when it comes to investing in stocks.
The UK market has begun to lose a bit of steam in recent days and has been hit by further concerns over a US-China trade deal, combined with the ongoing Brexit saga. Is this the catalyst to trigger a period of under performance in global equities?
Looking at the current technical picture, we can see that the FTSE 100 has broken through the bullish channel that had contained the price since the beginning of the year. The break lower was accompanied by above average volume, which is a sign that investors are liquidating positions. A corrective period in UK stocks, we believe is underway. The best-case scenario from here is for support to be found around 7035, while our worst-case scenario is for a move towards 6750.
Source: Tradingview.com
With all this in mind, here are our top 5 stocks to sell in May…
SELL – BRITISH AMERICAN TOBACCO (BATS)
British American Tobacco p.l.c. is a tobacco and next generation products company. The Company's tobacco product range includes cigarettes, fine cut (roll-your-own and make-your-own tobacco) and Swedish-style snus. Its segments include Asia-Pacific, Americas, Western Europe, and Eastern Europe, Middle East and Africa (EEMEA).
Fundamentals
British American Tobacco once upon a time had a fabulous reputation as an income stock. However, in recent years sentiment towards the business has shifted. Investors who were previously willing to pay a premium to buy into the growth story have disappeared. The stock has dramatically under performed the benchmark index over the past 12 months, even with dividends included. People in general are living healthier lives and with the ever-present threat of changing legislation, making the long-term investment case for British American Tobacco increasingly difficult.
Best Broker Target Price: 4900p (Jefferies 15/03/2019)
Worst Broker Target Price: 3000p (Liberum Capital 13/03/2019)
Technical Analysis
British American Tobacco has been trading in a long-term bearish channel. The recent corrective move higher from the lows stalled just shy of the gap created back in November 2018. The shares have closed lower for the past 6 weeks, despite the overall market grinding higher. Further downside towards the lows reached earlier this year is expected.
Recommendation: Sell
Entry: 2900-3100p
Stop: 3400p
Target: 2200p
Source: Tradingview.com & LSE.co.uk
SELL – INTERNATIONAL CONSOLIDATED AIRLINES (IAG)
International Consolidated Airlines Group, S.A. is an airline company that holds the interests in airline and ancillary operations. Its segments include British Airways, Iberia, Vueling, Aer Lingus and Other Group companies. It combines the airlines in the United Kingdom, Spain and Ireland.
Fundamentals
British Airways and Iberia parent company International Consolidated Airlines has had a tough few months on the stock market. The sector has seen a few of the smaller carriers cease operations due to a number of factors. The issue front and center for IAG remains Brexit and the continued uncertainty is impacting performance. 2019 estimates are below 2018 levels and the company needs a strong summer season in order to beat estimates. There is potential for consolidation within the industry, which may aid the sector going forward, but for now further weakness is possible.
Best Broker Target Price: 875p (Liberum Capital 28/02/2019)
Worst Broker Target Price: 650p (RBC Capital Markets 13/03/2019)
Technical Analysis
IAG completed a head and shoulders top pattern on the weekly chart on the break below support at 553p back in March.  A mild corrective rally took place following the reaction low, but gains were capped at the neckline of the head and shoulders top pattern. The shares now look set to challenge the reaction low at 499p. A break to the downside of this level is likely to lead to a continuation lower in price over the coming weeks and months.
Recommendation: Sell
Entry: 500-550p
Stop: 580p
Target: 400p
Source: Tradingview.com & LSE.co.uk
SELL – ITV (ITV)
ITV plc (ITV) is an integrated producer broadcaster. The Company creates, owns and distributes content on multiple platforms. It operates through two segments: Broadcast & Online and ITV Studios.
Fundamentals
ITV has been firmly out of favour having declined over 50% since the end of 2015. The broadcaster is saddled with debt, which sits at around £927million. What is quite concerning is that the dividends continue to be increased while the dividend cover figure is falling. ITV registered a drop in earnings despite having the summer boost of the World Cup, this is normally a big revenue generator for the company.
Best Broker Target Price: 190p (Liberum Capital 04/04/2019)
Worst Broker Target Price: 135p (Barclays 04/04/2019)
Technical Analysis
ITV has been trading in a long-term downtrend which began in August 2015. The shares did eventually find some support at around 141p, which prevented any further moves to the downside over a period of 128 months between June 2016 to December 2018. The shares then broke this key level before making new lows at 121.5p. In recent weeks there has been some attempt at consolidation, however this now appears to be ended as the shares are set to close below a continuation pattern on the weekly chart. Further downside appears likely.
Recommendation: Sell
Entry: 130-135p
Stop: 148.5p
Target: 100p
Source: Tradingview.com & LSE.co.uk
SELL – LAND SECURITIES (LAND)
Land Securities Group PLC is a United Kingdom-based holding company. The Company is a real estate investment trust. The Company operates through two segments: Retail Portfolio and the London Portfolio.
Fundamentals
The decline of Britain's high streets and shopping centers have already hit shareholders in some of the countries most popular retailers and the problem appears to be spreading to retail property companies. Into was the latest to issue a profit warning and admitted more of its struggling retail tenants are in trouble. Land Securities are less exposed to these threats, but none the less the shares have plummeted over 50% in the past two years and there is no immediate sign of things improving, even with the lure of a large dividend.
Best Broker Target Price: 940p (Deutsche Bank 26/11/2018)
Worst Broker Target Price: 790p (Jefferies 11/12/2018)
Technical Analysis
Land Securities have rallied from the lows registered at 784p in December 2018. The corrective move higher has now found resistance at the long-term downtrend line, which dates back to October 2015. The long-term downtrend is expected to contain any further attempt at a rally. As it stands the shares are set to close below the 10-week moving average, this could be a trigger for further declines.
Recommendation: Sell
Entry: 910-935p
Stop: 950p
Target: 785p
Source: Tradingview.com & LSE.co.uk
SELL – MELROSE INDUSTRIES (MRO)
Melrose Industries PLC is a United Kingdom-based company that is engaged in buying manufacturing businesses. The Company's businesses include Nortek and Brush Turbo generators. 
Fundamentals
Following the takeover of GKN in 2018, Melrose posted stronger 2018 profits. The company specializes in turning around industrial companies and finding new owners for them. One of the main concerns for the business is how they will fare in the event of a slowing global economy and a weaker automotive market. The coming years are expected to offer some challenges to the business, and it could be a while before improve shareholder value is unlocked.
Best Broker Target Price: 240p (Peel Hunt 04/04/2019)
Worst Broker Target Price: 230p (Goldman Sachs 13/03/2019)
Technical Analysis
Melrose share price broke down aggressively on a move through 198p back in October 2018. From the break down level the shares went on to reach lows of 145.95p before recovering throughout 2019. The concern from a technical perspective is that the rally appears to be a retest of the break down level. Last week a doji candle was posted on the weekly chart and this has been followed up this week with what could be a close below the 10-week moving average. If this is confirmed, then further downside is expected.
Recommendation: Sell
Entry: 190-210p
Stop: 220p
Target: 150p
Source: Tradingview.com & LSE.co.uk