Signal Centre – Talking Bull – Episode 40
Posted: 10th January 2020
Good morning and welcome to episode 40 of 'Talking Bull'.
In this video/podcast we cover the main headlines and what to expect from the day ahead. We take a technical look at key markets that are likely to be impacted by today's events. Also, we participate in a 'Gun to the head' challenge where each of us calls a live trade. These will expire at 9pm tonight and we will keep track of the progress over time.
We hope you enjoy it!
Join us on Telegram for more content – https://t.me/signalcentre
Show notes:
Ian won the head to head with Joe on thier gold predictions yesterday as Ian made 0.28R, while Joe lost 0.39R in what was a fairly muted session for the precious metal. Steve registered the largest gain on the session with his short trade on Bitcoin making 1.1R.
We have included an illustration based on a £1000 account. This will follow the combined return of our morning trades by risking 1% of the trading capital per trade. The 1% risk is a variable monetary amount and will rise and fall based on the success of the calls.
We are currently up 39.58% collectively since we began recording Talking Bull on the 30th October 2019.
News
Risk appetite held firm on Thursday as reduced Middle East tensions boosted confidence and the global equities index posted record highs.
Oil prices failed to regain ground on Thursday as Middle East tensions continued to decline. Demand for defensive assets remained weaker, but the yen and Swiss franc were resilient.
A senior Iranian Guards commander stated that Iran will take harsher revenge soon after the latest missile attacks. Overall risk appetite held firm, however, with markets still optimistic that further military strikes would be avoided in the short term.
The dollar made net gains to 2-week highs during Thursday as optimism over the US growth outlook and lack of confidence in other main currencies provided further support.
President Trump stated that the second-phase trade deal with China would start straight away, although he may wait until after the election to conclude it. China expressed major reservations over the timetable, but markets tended to focus on the phase-one deal.
There were no significant Euro-zone developments ahead of the New York open with the Euro unable to regain ground. ECB member Villeroy stated that the inflation target must be asymmetric as there is less chance of meeting the target if it is seen as a ceiling. If economic stability is confirmed, however, a stabilisation of monetary policy should follow.
Sterling dipped sharply after comments from Bank of England Governor Carney were seen as dovish before recovering some ground on positive business surveys.
Bank of England Governor Carney stated that the bank's forecast of a rebound in the UK economy this year was not assured. He also commented that there was a debate within the Monetary Policy Committee (MPC) on the merits of a near-term stimulus to reinforce the anticipated recovery in growth and inflation.
The UK House of Commons approved the Brexit Withdrawal Agreement, in line with expectations and there was very little impact or media attention.
Major UK stocks were boosted by increased speculation of lower interest rates and a soft Sterling tone, but FTSE 100 index gains were held to 0.3% as further weakness in the oil and gold sectors curbed support.
Data – Day ahead
1.30pm – US non-farm payrolls (December): payrolls to fall to 168K from 266K last month, and unemployment rate to remain at 3.5%. Markets to watch: US indices, USD crosses
Gun to head trade ideas – Results so far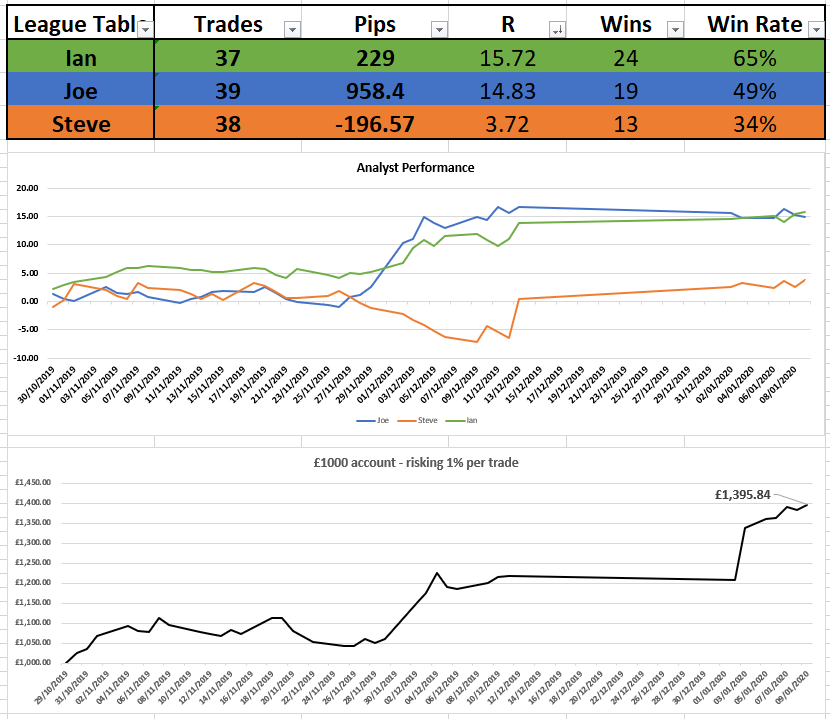 Gun to head trade ideas – Today

Have a great week everyone.
Do you want access to trade ideas, signals, education and more all for free? Sign up and deposit with one of our preferred brokers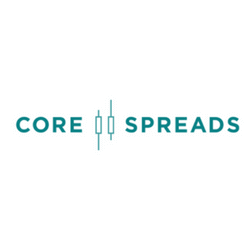 Like our charts? Sign up for free with TradingView.