Good morning and welcome to episode 732 of 'Talking Bull'. In this video/podcast we cover the main headlines and what to expect from the day ahead. 
We take a technical look at key markets that are likely to be impacted by today's events. Also, we participate in a 'Gun to the head' challenge where each of us calls a live trade. These will expire at 9pm tonight and we will keep track of the progress over time.
We hope you enjoy it!
For a selection of free educational content, join our Discord server at – https://discord.gg/Db4UWVFvF6
Show notes:
Joe was onside 0.65R on EURGBP, Steve was onside 0.32R on Bitcoin, Taf was onside 0.59R on EURUSD.
We have included an illustration based on a £1000 account. This will follow the combined return of our morning trades by risking 1% of the trading capital per trade. The 1% risk is a variable monetary amount and will rise and fall based on the success of the calls.
We are currently up 208.43% collectively since we began recording Talking Bull on the 30th October 2019.
News
Fed December meeting remains in focus
In comments on Friday, Fed Governor Collins stated that the central bank needs to increase interest rates further and that rates will need to remain at a higher level for some time. She added that the recent data had increased the top of the range where rates are likely to go while also commenting that there is a risk that the Fed may go too far in raising rates.
According to Collins, all possible rate-hike increments should be on the table in December.
Atlanta Fed President Bostic stated that he was ready to move away from 75 basis-point increments at the December meeting while he expected further interest rate hikes of 75-100 basis points.
ECB rate hikes set to slow
ECB President Lagarde stated that inflation is far too high and that interest rates are expected to increase further.
Council member Knot stated that the pace of rate hikes is likely to slow as policy tightens further. He added that he expected rates to reach broadly neutral territory at next month's policy meeting, limiting pressure for further aggressive tightening.
Speculators switch to dollar shorts
Latest CFTC data recorded a switch to a net short, non-commercial dollar position for the first time since July 2021. The net long Euro position also increased to the highest level since March 2021, increasing the risk of Euro selling.
China coronavirus concerns return
There were fresh concerns over Chinese coronavirus trends in Asian trading on Monday with a further increase in cases and some small-scale lockdowns which cast further doubt on the ability to ease restrictions.
Risk conditions were less confident on Monday with equities losing ground.
Dollar posts net gains
Overall risk conditions remained important for the dollar trends with the US currency gaining net support amid a dip in risk appetite triggered fresh US currency demand on Monday with the currency index recovering to 10-day highs.
Data Today
07.00 (Tues): RBA Governor Lowe speech
Key events over the next week
November 23rd: Global PMI flash data
Gun to head challenge – Update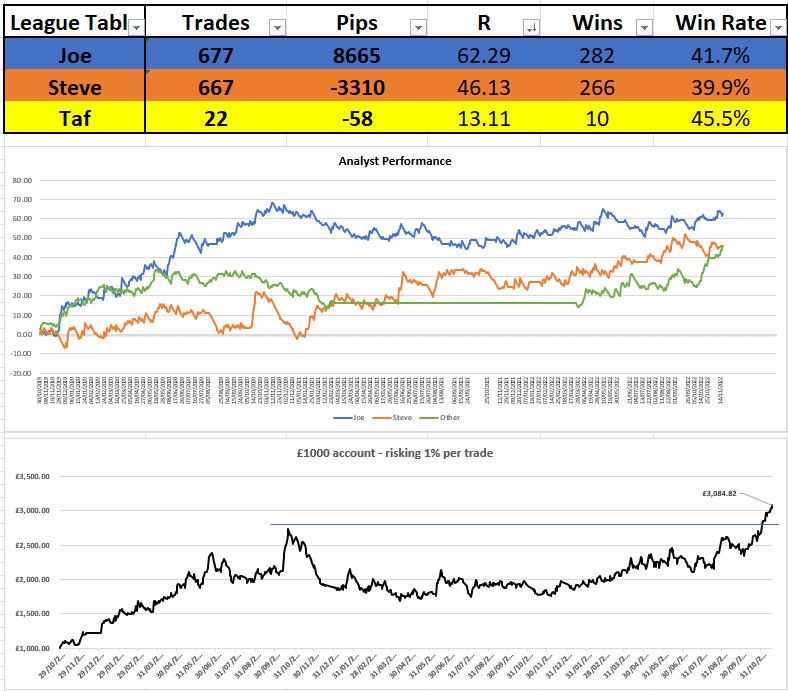 Today's trade idea

Have a great week everyone.
Get award-winning FCA regulated signals and levels on over 30 markets, as well as education resources so you never trade alone.