Sterling posted net gains amid UK recovery optimism
Posted: 1st April 2021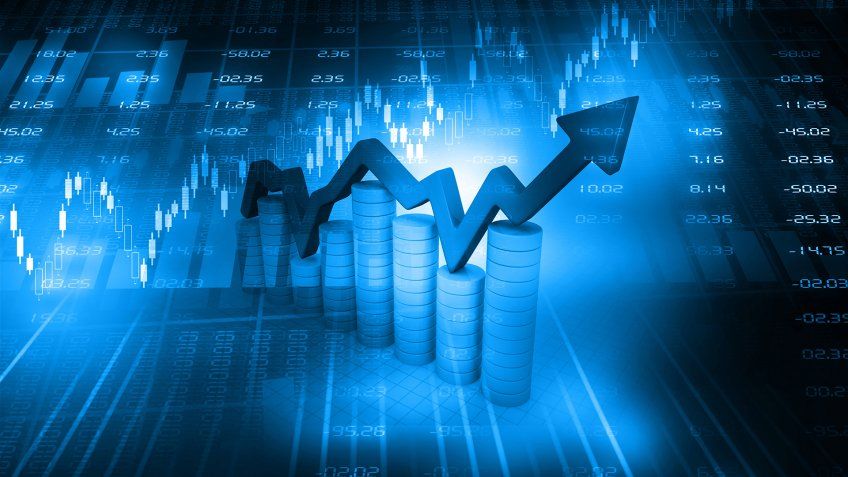 Trade Ideas & Daily market report April 1st 2021
Market highlights.
There were choppy conditions surrounding month-end trading on Thursday.
Risk appetite held firm amid a slight retreat in bond yields with a measured reaction to Biden's infrastructure plans.
Wall Street indices posted net gains on underlying growth optimism.
The dollar retreated on quarter-end adjustment, but posted fresh gains on Thursday to near 5-month highs.
EUR/USD corrected from 4-month lows, but with selling on rallies above 1.1750.
Sterling posted net gains amid UK recovery optimism.
Commodity currencies rallied, but the Australian dollar declined sharply on Thursday after weaker than expected Chinese data.
Low-yield currencies lost ground with USD/CHF at 8-month highs.
Oil prices dipped sharply amid nerves ahead of the OPEC meeting.
Precious metals secured relief with gold moving back above $1,700 per ounce.
The Norwegian krone retreated from highs with EUR/NOK support below 10.00.
Ether posted strong gains towards record highs.
EUR/USD
German unemployment declined 8,000 for March following a 9,000 increase the previous month. The headline Euro-zone inflation rate increased to 1.3% for March from 0.9% previously and in line with consensus forecasts while the core rate declined to 0.9% compared with expectations of an unchanged rate of 1.1%.
ECB President Lagarde stated that we will give sufficient notice before unwinding stimulus measures. She added that the market can test us as much as they want and that the bank won't be guided by short-term economic moves. Council member Villeroy criticized the slow rollout of the EU recovery fund and called for urgent action to speed-up execution of increased spending to take the burden off monetary policy.
Confidence in the Euro-zone outlook remained very fragile, especially after reports that France was considering a national lockdown to combat the increase in infections.
ADP reported an increase in private-sector payrolls of 517,000 for March after a revised 176,000 increase the previous month, although this was slightly below consensus forecasts of 550,000. The data overall maintained confidence in the labour-market outlook.
The Chicago PMI index recorded an increase to 66.3 for March from 59.5, above consensus forecasts of 60.7 and the strongest reading since July 2018. Employment increased on the month while prices increased at a faster pace on the month. Pending home sales declined 10.6% for February after a 2.4% decline the previous month.
The Euro gained some relief during the day with a limited correction after sustained losses while position adjustment also had a significant impact. The dollar also lost traction against commodity currencies with EUR/USD strengthening to 1.1760 before fading again. Coronavirus developments continued to sap single currency support with France announcing a 4-week lockdown. EUR/USD retreated to 1.1715 amid weaker than expected German retail sales data with the dollar close to 5-month highs.
USD/JPY
Ahead of President Biden's speech, the White House confirmed that there would be tax increases to fund the infrastructure plans.
USD/JPY posted 12-month highs just below 111.00 before fading amid pressure for a correction after strong gains while a retreat in bond yields also sapped support to some extent. There was choppy trading on positioning grounds with USD/JPY around 110.70 at the European close.
Biden's announcement was less aggressive than expected with a $2.0trn infrastructure plan over 8 years. He confirmed that corporate taxes would be increased, but no mention of increased capital gains or higher marginal tax rates and the market reaction was measured.
Japan's Tankan manufacturing index strengthened to 5 for March from -10 previously and above consensus forecasts of zero while the non-manufacturing index improved to -1 from -5. China's Caixin PMI manufacturing index retreated to an 11-month low of 50.6 from 50.9 previously and below expectations of 51.4 while there was a small decline in employment and fastest rate of cost increases for 40 months.
Overall yen demand remained subdued with USD/JPY around 110.75 in early Europe on Thursday while EUR/JPY was held below the 130.00 level.
Sterling
A lack of confidence in the Euro-zone outlook continued to provide net support for Sterling against the Euro. There was also optimism that the UK was on track for a notable re-opening during the second quarter which would have an important impact in boosting confidence in the recovery.
The UK posted gains into the London fix as position adjustment had a significant impact. The UK currency lost some traction following the fix, but there were expectations of a strong performance in April on seasonal grounds which triggered underlying currency support.
Overall, GBP/USD settled around 1.3800 while EUR/GBP dipped to re-test the 0.8500 support area. Relative growth expectations continued to underpin Sterling against the Euro on Thursday with EUR/GBP just above 0.8500 while GBP/USD retreated to around 1.3760.
Swiss franc
The Swiss ZEW investor sentiment index strengthened to 66.7 for March from 55.5 previously and the highest figure on record. Given a sharp improvement in the KOF business confidence index, there will be increased confidence in the outlook. Global conditions dominated the Swiss currency.
The Swiss franc gradually lost support amid confidence in a strong global recovery and lack of support for defensive currencies. EUR/CHF strengthened to highs above 1.1080 while USD/CHF posted highs near 0.9450. USD/CHF posted fresh 8-month highs above 0.9450 on Thursday.
AUD/USD + USD/CAD
The Australian dollar drew some relief from a limited US dollar correction and gains in equity markets. AUD/USD advanced to highs around 0.7635 before fading to trade around 0.7600 into the New York close.
The Australian trade surplus was below expectations at A$7.5bn and the weaker than expected Chinese PMI data also undermined confidence.
The US dollar regained ground and AUD/USD retreated sharply to near 0.7530.
The Canadian dollar posted strong gains in early New York trading with USD/CAD dipping to lows below 1.2550 amid a wider US dollar retreat.
The Canadian currency failed to hold its best levels as oil prices retreated and USD/CAD rallied to 1.2580.
Although the Canadian currency was resilient, USD/CAD strengthened to 1.2600 on Thursday.
NOK+ SEK
The Norwegian krone secured a strong tone in Europe on Wednesday and EUR/NOK dipped to below 10.00 for the first time in 14 months.
The krone was unable to sustain the advance as oil prices retreated with EUR/NOK correcting to around 10.02.
EUR/NOK advanced to 10.05 on Thursday with USD/NOK strengthening to around 8.58.
There was choppy trading in the Swedish krona on Wednesday, but little overall direction as EUR/SEK settled around 10.23. The Swedish manufacturing PMI index strengthened to 63.7 from 61.8 previously with USD/SEK at 8.75.
There will be choppy trading on Thursday with both holidays in both markets.
Equities
European stocks posted notable gains for the first quarter as a whole.
Euro-zone equities were unable to make headway on Wednesday with underlying pressure for a correction while markets continued to fret over coronavirus developments. Bourses were, however, still close to record highs.
The German DAX index declined 0.1% with a 0.2% retreat for the Eurostoxx 50 index.
Major UK stocks were unable to make headway on Wednesday with several factors curbing support including a Sterling gains and a late retreat in oil prices. There was choppy month-end trading with a closing loss of 0.5%.
Wall Street equities posted net gains on Wednesday with optimism over recovery prospects and window dressing on the final day of the quarter with the S&P 500 index gaining 0.35%. Biden's comments on taxes offered some reassurance and futures were little changed on Friday.
Asian bourses overall made headway, although with some reservations over the Chinese outlook.
Japan's Nikkei 225 index gained 0.8% while the Australian ASX index gained 0.55%.
China's Shanghai index traded 0.5% higher in late trading with Hong Kong's Hang Seng index 1.0% higher
Commodities
Oil prices were unable to make gains ahead of the New York open with WTI selling interest above $61.0 p/b.
EIA data recorded a crude inventory draw of 0.9mn barrels compared with expectations of a small build while gasoline stocks posted a 1.7mn barrel draw.
Crude was unable to make further headway despite the headline draw.
There was further caution ahead of the OPEC meeting due on Thursday which encouraged a scaling back of long positions as traders entered precautionary mode.
There was sharp selling after the European close with WTI sliding to near $59.0 p/b.
WTI traded around $59.70 p/b on Thursday with Brent around $63.25 p/b.
Precious metals drew relief from a correction weaker in the dollar during Wednesday with short covering also in evidence after sharp losses.
Gold rallied to around $1,710 per ounce with silver near $24.40 per ounce. Gold held steady on Thursday despite renewed dollar gains with silver around $24.25 per ounce.
Cryptocurrencies
Cryptocurrencies were subjected to choppy trading after the European open on Wednesday with sharp moves.
From highs close to $60,000, bitcoin dipped sharply to lows below $57,000 on position liquidation.
There was solid buying on dips with a weaker dollar helping to spur buying while there was underlying demand on quarter-end window dressing.
Bitcoin moved back above $59,000 at the European close and held firm just below $59,000 in Asia on Thursday.
Ether volatility also increased sharply during the day. From lows below $1,800 after the European open, there were sharp gains to near $1,950 with a limited correction on Thursday, but it held above $1,900.
Calendar
Major events for the day ahead: (times in GMT)
15.00: US ISM index manufacturing
OPEC meeting