Sterling surged on renewed Brexit optimism
Posted: 12th March 2019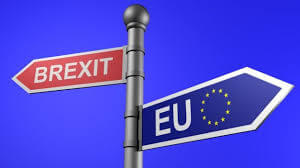 Daily market report March 12th 2019
Market highlights
After initial losses, Sterling surged on renewed Brexit optimism as Prime Minister May secured fresh EU concessions on the Northern Ireland backstop ahead of Tuesday's crucial House of Commons vote.
Mixed retail sales data maintained uncertainty over the US outlook and expectations that the Federal Reserve policy would remain on hold.
A combination of Brexit hopes and increased confidence in global conditions underpinned risk appetite with weaker demand for the yen and Swiss franc while commodity currencies recovered.
The dollar also weakened slightly as Brexit hopes supported the Euro, although yield spreads limited potential US selling pressure.
Oil prices gained some support from firmer risk conditions while precious metals found solid support on dips.
EUR/USD
EUR/USD was held in narrow ranges ahead of the New York open with limited price action often a feature on Monday's following the US employment report. German yields were unchanged on the day which also limited potential activity and curbed potential Euro buying, especially as the US-German yield spread widened to a 3-month high.
Headline US retail sales increased 0.2% for December, slightly above consensus forecasts of no change while the underlying gain also beat expectations at 0.9%. The control group reported a 1.1% increase for the month, although the impact was offset by downward revisions to all previous metrics with the control group reported as declining 2.3% for December compared to the original estimate of a 1.7% decline.
The data maintained a high degree of uncertainty over US economic trends which also maintained expectations that the Federal Reserve would make no short-term changes to interest rates.
The dollar was unable to secure any sustained traction following the US data, especially as slightly greater confidence in the global outlook curbed potential US demand against commodity currencies. The single currency also gained an element of support from hopes that progress was being made in strengthening the Brexit deal.
EUR/USD advanced to highs near 1.1280 before fading once again as yield support remained weak with the latest US CPI data due on Tuesday.
USD/JPY
The dollar was unable to make further headway into the New York open with USD/JPY consolidation above the 111.00 level and there was a muted reaction in bond markets to the retail sales data. President Trump's budget presentation had some impact in pulling Treasuries lower given the forecast of huge medium-term deficits, although the reaction was limited given that Congress will dominate the budget process. Markets were also waiting for US-China developments.
US equities posted significant gains which curbed potential defensive yen backing and the dollar edged higher, although there was also a retreat in defensive dollar demand which offset the impact of US support on yield grounds.
US yields continued to move higher in Asia on Tuesday as risk conditions held firm while Treasuries also lost ground. Overall, USD/JPY pushed to highs above 111.40 before stalling while the yen lost ground on the crosses
Sterling
Sterling volatility remained high in early Europe on Monday as Brexit rumours continued to swirl and reports that Prime Minister May could pull or amend Tuesday's House of Commons meaningful vote had a negative impact, especially with speculation that May would be under severe pressure if the planned vote did not go ahead. The UK currency regained ground later in the session amid speculation that some form of modified text had been agreed between the EU and UK.
Sterling gathered further support after the European close as the Prime Minister confirmed that she would travel to Brussels amid rumours of a deal. After the US close, it was confirmed that agreement had been reached with the UK securing 'legally-binding' additions to the Withdrawal Agreement in an attempt to offer reassurance that any use of the Northern Ireland backstop would be temporary.
Sterling surged on hopes that the House of Commons could approve the deal in Tuesday's vote with GBP/USD highs near 1.3280 while EUR/GBP dipped to 21-month lows below 0.8500.
There was a correction on Tuesday as uncertainty remained intense with markets also waiting for Attorney General Cox's legal verdict on the changes. Another rejection in parliament would be liable to trigger sharp losses with volatility set to remain extremely high.
Swiss franc
The Swiss currency was unable to gain any traction during Monday as global risk appetite held steady and equities gained ground. In this environment, there was further interest in carry trades with the franc used as a global funding currency.
Hopes for Brexit progress were also a significant factor curbing potential franc demand and EUR/CHF advanced to the 1.1370 area while USD/CHF edged above 1.0100.
Demand for the Swiss franc remained weaker on Tuesday as risk conditions held firm with USD/CHF holding just above 1.0100.
AUD/USD + USD/CAD
The Australian dollar drew support from firm improved risk appetite during Monday while the US dollar drifted slightly lower. In this environment, AUD/USD advanced to the 0.7070 area.
Domestic home loans data was slightly below consensus expectations and business confidence also declined slightly in the latest survey which hampered Australian dollar sentiment.
AUD/USD was unable to extend gains despite equity-market gains and settled around 0.7065.
The Canadian currency also drew support from firmer risk conditions while oil prices held a firm tone and USD/CAD dipped below the 1.3400 level.
Domestic economic doubts capped the potential for a further Canadian advance with USD/CAD consolidating around 1.3400 on Tuesday.
NOK+ SEK
Scandinavian currencies drew some support from greater confidence in the global growth environment, especially with the possibility of Brexit headway.
Norwegian inflation data was the main focus following the notable increase in core inflation for February. The data increased speculation that the Norges Bank would increase interest rates this month and would have to tighten policy significantly relative to the ECB.
EUR/NOK declined to the 9.74 area with little change on Tuesday while USD/NOK retreated to near 8.65.
The Swedish krona also gained support on improved risk conditions with EUR/SEK weakening to the 10.55 area.  Markets will monitor the latest Swedish inflation data very closely later on Tuesday given the potential importance for Riksbank policy.
Equities
Euro-zone equities were underpinned by firmer global bourses, especially with US stocks making strong gains while growth expectations also stabilised to some extent.
The Eurostoxx 50 index gained 0.6% with solid gains across all major bourses.
After initial gains and support from gains in commodities, major UK stocks were undermined by strong Sterling gains and FTSE 100 index gains were held to 0.4%.
US stocks were boosted by hopes for an extended Federal Reserve pause in hiking interest rates with the S&P 500 index gaining close to 1.5% after five successive daily losses. The Nasdaq index made stronger gains on merger news, but Boeing losses pulled the Dow index lower.
US gains underpinned sentiment in Asia on Tuesday, especially as overall risk appetite held firm.
Japan's Nikkei 225 index gained 1.8% with support from a weaker yen and gains in oil prices, although the Australian ASX index declined 0.1% as the financial sector lost ground.
China's Shanghai index gained 1.1% on the day amid on-going expectations of further economic support measures while Hong Kong's Hang Seng index traded 1.45% higher in late trading.
Commodities
Oil prices drew initial support from Saudi Arabian comments that exports were likely to be cut again in March while OPEC production curbs were expected to continue until at least June.
Gains in equity markets also underpinned crude sentiment, especially as the US dollar drifted slightly lower, although increased IEA estimates of medium-term US output levels hampered sentiment.
Overall, WTI advanced to near the $57.0 p/b level and held just below this level on Tuesday as risk appetite held firm while Brent traded around $66.70 p/b.
Gold was held in relatively narrow ranges during Monday with firm risk conditions undermining demand into the New York open. There was support close to $1,290 per ounce and gold secured limited gains to the $1,296 per ounce area on Tuesday. Silver made net gains to the $15.40 per ounce area.
Cryptocurrencies
Cryptocurrencies were unable to make headway during Monday with the inability to regain the $3900 level in bitcoin undermining sentiment.
Firm risk appetite was a significant factor in curing potential bitcoin demand while a dip in trading volumes was also a factor in undermining sentiment.
Overall, bitcoin declined to near $3800 in early Europe on Tuesday.
Ether also registered net losses with a retreat to near $132.
Calendar
Major events for the day ahead: (times in GMT)
09.30: UK industrial production
09.30: UK monthly GDP
12.30: US CPI data
19.00 (approx.): UK parliament vote