Signal Centre – Talking Bull – 24th June 2020
Posted: 24th June 2020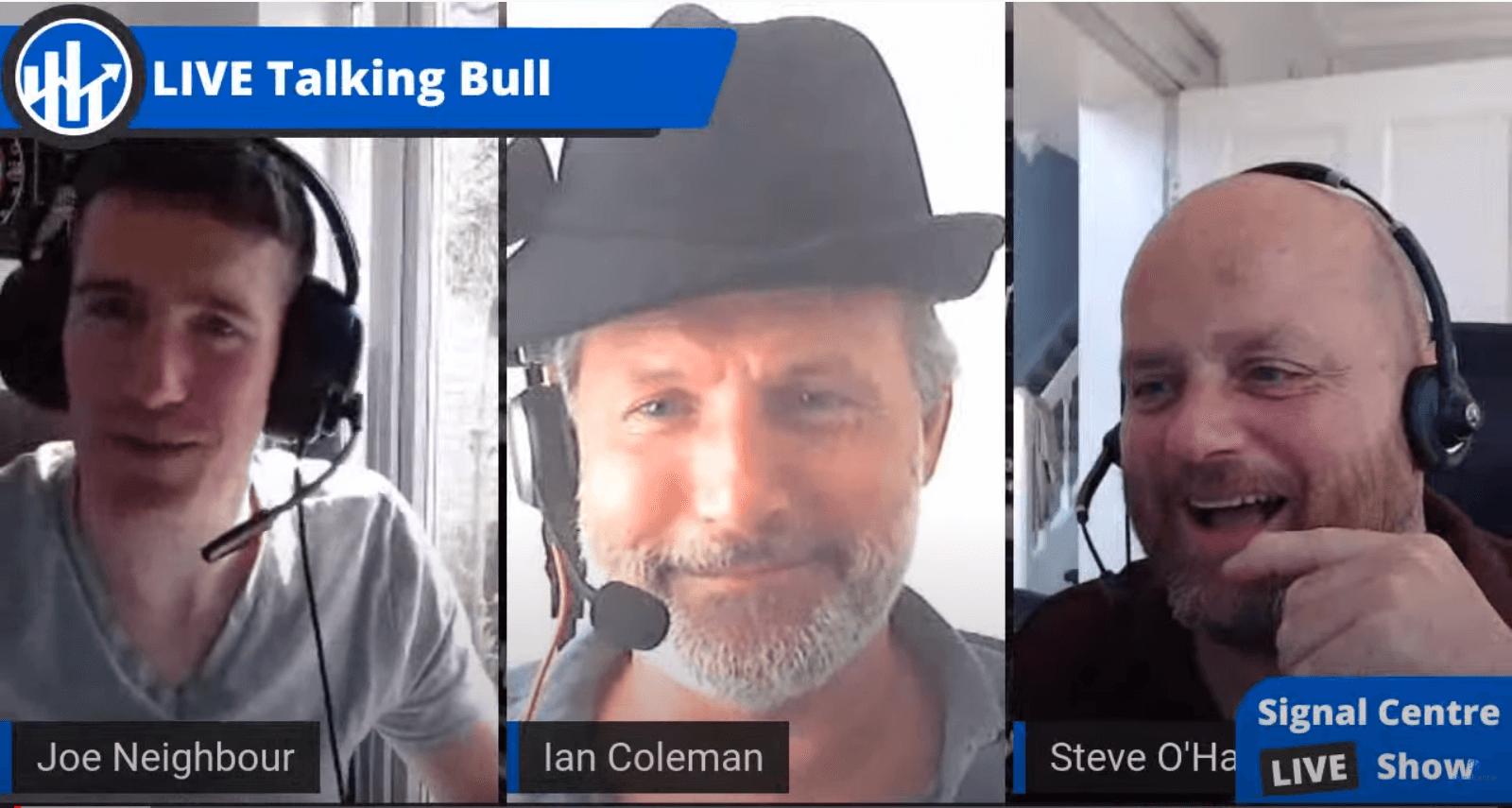 Good morning and welcome to episode 154 of 'Talking Bull'. In this video/podcast we cover the main headlines and what to expect from the day ahead.
We take a technical look at key markets that are likely to be impacted by today's events. Also, we participate in a 'Gun to the head' challenge where each of us calls a live trade. These will expire at 9pm tonight and we will keep track of the progress over time.
We hope you enjoy it!
Join us on Telegram for more content – https://t.me/SCFree
Show notes:
Joe's hot streak continued with a 1.24R win on Gold. That is now 12 wins in the past 13 trades with a total of 20.67R. Ian was slightly ahead on Bitcoin at 9pm with a 0.10R win, while Steve was stopped on his FTSE short.
We have included an illustration based on a £1000 account. This will follow the combined return of our morning trades by risking 1% of the trading capital per trade. The 1% risk is a variable monetary amount and will rise and fall based on the success of the calls.
We are currently up 138.2% collectively since we began recording Talking Bull on the 30th October 2019. 
News
Stocks appear to have been largely treading water overnight, with the stimulus-fuelled optimism evident throughout recent weeks hamstrung somewhat by the possibility of a second wave of lockdowns.
Stuck between the positives of reopening benefits, and the threat of another bout of lockdowns, volatility continues to decline until we see confidence that one can be ruled out.
The RBNZ monetary policy decision overnight saw the committee keep rates steady as expected, yet sharp declines in the NZD highlight the dovish read that came as they highlighted the willingness to act further where necessary.
European markets will be on the lookout for the German IFO business climate reading, which is expected to maintain the recent bullish recovery theme via a move back into the mid-80s last seen in March. Also keep a lookout for the latest US crude inventories data, with another 1.2 million build expected.
Data – Day ahead
9am – Germany Ifo index (June): business climate index to rise to 85.1 from 79.5. Markets to watch: EUR crosses
3.30pm – US EIA crude inventories (w/e 19 June): stockpiles rose by 1.2 million barrels last week. Markets to watch: Brent, WTI
Gun to head trade ideas – Update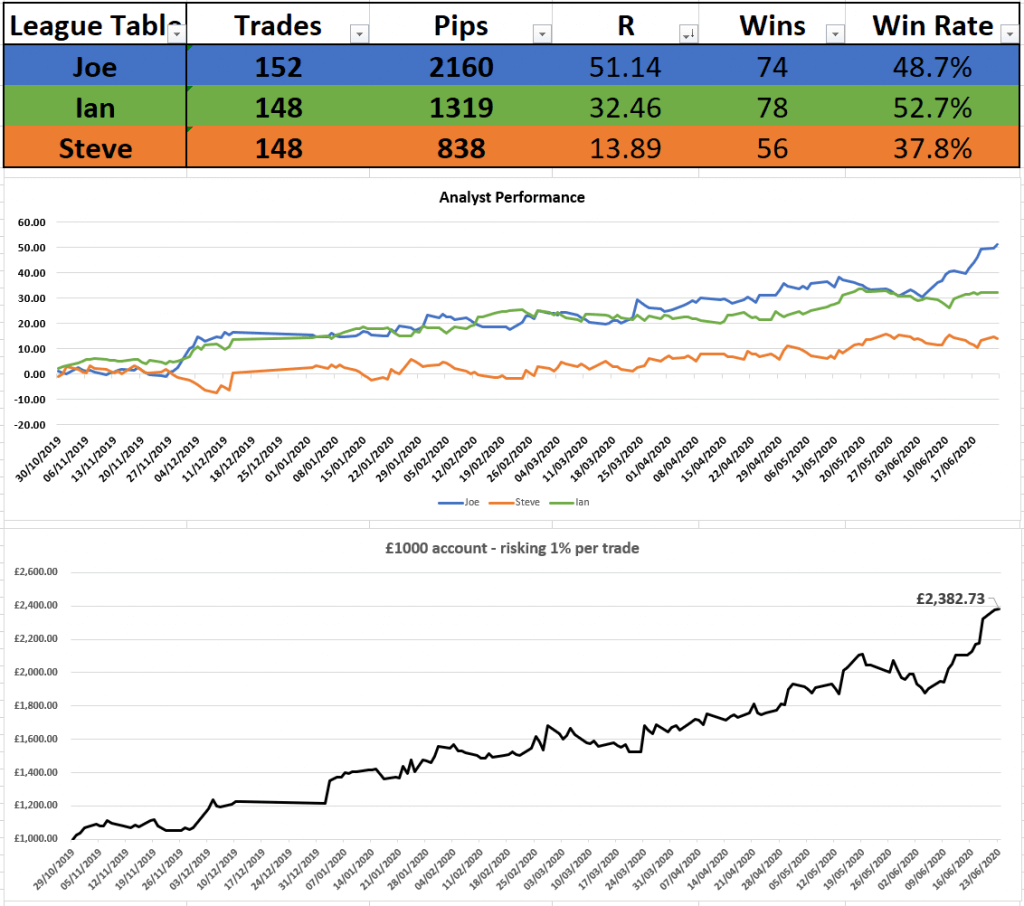 Today's trade ideas

Have a great week everyone.
Get award-winning FCA regulated signals and levels on over 30 markets, as well as education resources so you never trade alone.