Signal Centre – Talking Bull – 25th June 2020
Posted: 25th June 2020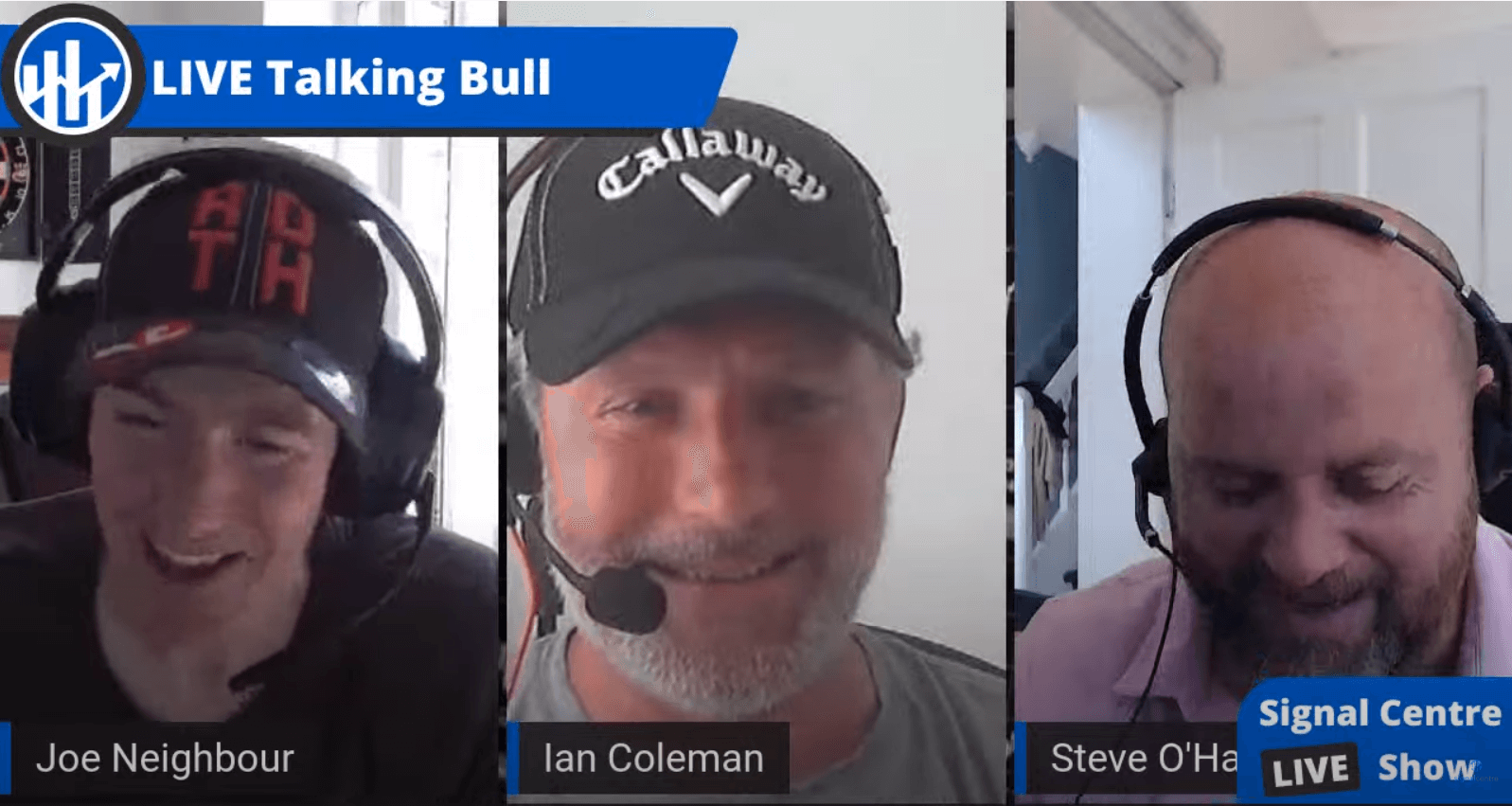 Good morning and welcome to episode 155 of 'Talking Bull'. In this video/podcast we cover the main headlines and what to expect from the day ahead.
We take a technical look at key markets that are likely to be impacted by today's events. Also, we participate in a 'Gun to the head' challenge where each of us calls a live trade. These will expire at 9pm tonight and we will keep track of the progress over time.
We hope you enjoy it!
Join us on Telegram for more content – https://t.me/SCFree
Show notes:
Joe's hot streak continued with a 1.55R win on EURUSD. That is now 13 wins in the past 14 trades with a total of 22.2R. Ian was slightly down on EURGBP at 9pm with a 0.45R loss, while Steve was stopped on his EURJPY buy.
We have included an illustration based on a £1000 account. This will follow the combined return of our morning trades by risking 1% of the trading capital per trade. The 1% risk is a variable monetary amount and will rise and fall based on the success of the calls.
We are currently up 138.4% collectively since we began recording Talking Bull on the 30th October 2019. 
News
The selling pressure seen throughout US and European markets carried into Asia overnight, with Australia leading the declines ahead of Japanese stocks.
A bank holiday ensured the pain was delayed for Chinese and Hong Kong markets, yet the rapid deterioration in some US states has brought about significant fears of a second wave of lockdowns.
While Donald Trump has sought to make the problem go away by withdrawing funding for Covid testing sites, the rise in hospitalisations across a number of states will likely mean that healthcare systems will be overwhelmed like seen in Italy back at the height of the crisis.
With Disney delaying their park reopening in California, there is likely to be a significant hit to the economy irrespective of whether Trump allows testing or not. For many in Europe the fear is that this is also an issue that could become an issue given time, with the easing of lockdown measures inevitably culminating in a second wave at some point.
Traders are looking for havens where possible, with the likes of the dollar and Yen outperforming.
Whilst the economic calendar has seen improved data, we need a backdrop of stability to ensure markets view such releases as being indicative of the future economic path.
Early German data today saw the GFK consumer climate figure rise to -9.6 from -18.6. Aside from the ECB minutes, the focus shifts onto the US, with core durable goods, final GDP, unemployment claims, and trade balance data.
Data – Day ahead
1.30pm – US GDP (Q1, final), durable goods orders (May), weekly jobless claims (w/e 20 June): durable goods orders to rise 7.1% overall and fall 0.1% excluding transportation. Initial claims to fall to 980K from 1.5 million. Markets to watch: US indices, USD crosses
Gun to head trade ideas – Update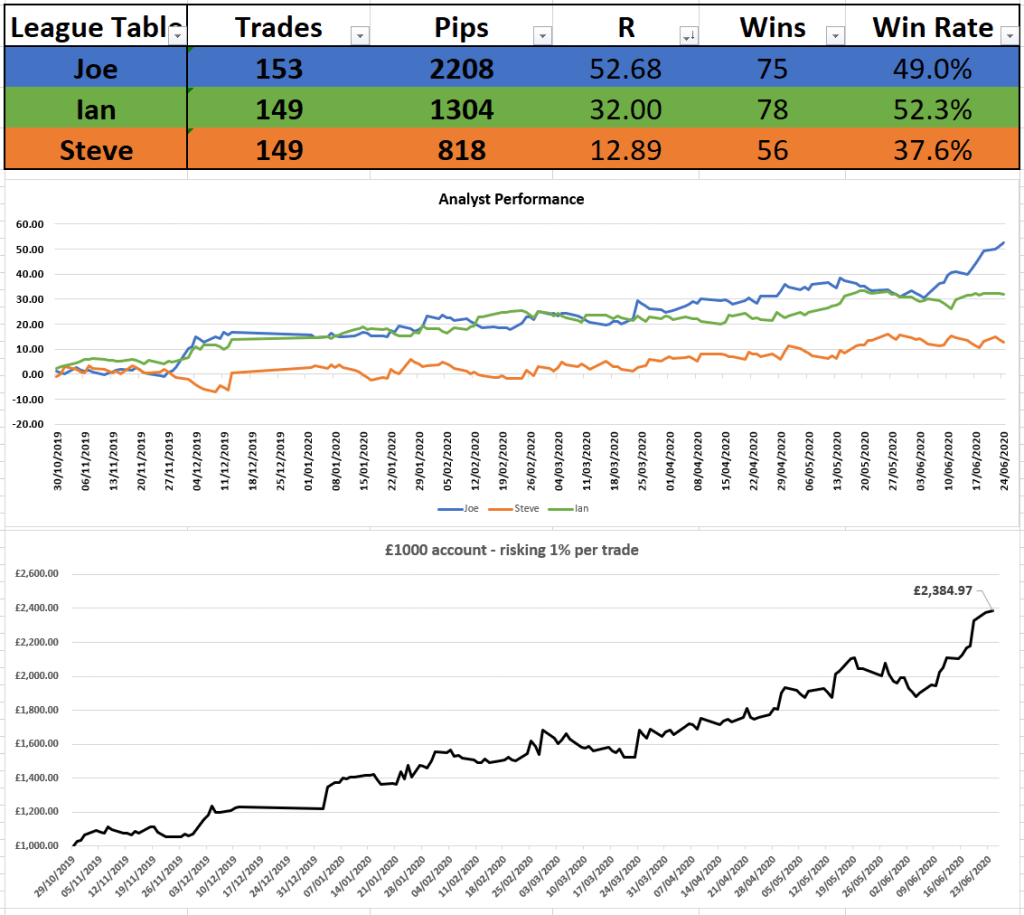 Today's trade ideas

Have a great week everyone.
Get award-winning FCA regulated signals and levels on over 30 markets, as well as education resources so you never trade alone.