Signal Centre – Talking Bull – 26th June 2020
Posted: 26th June 2020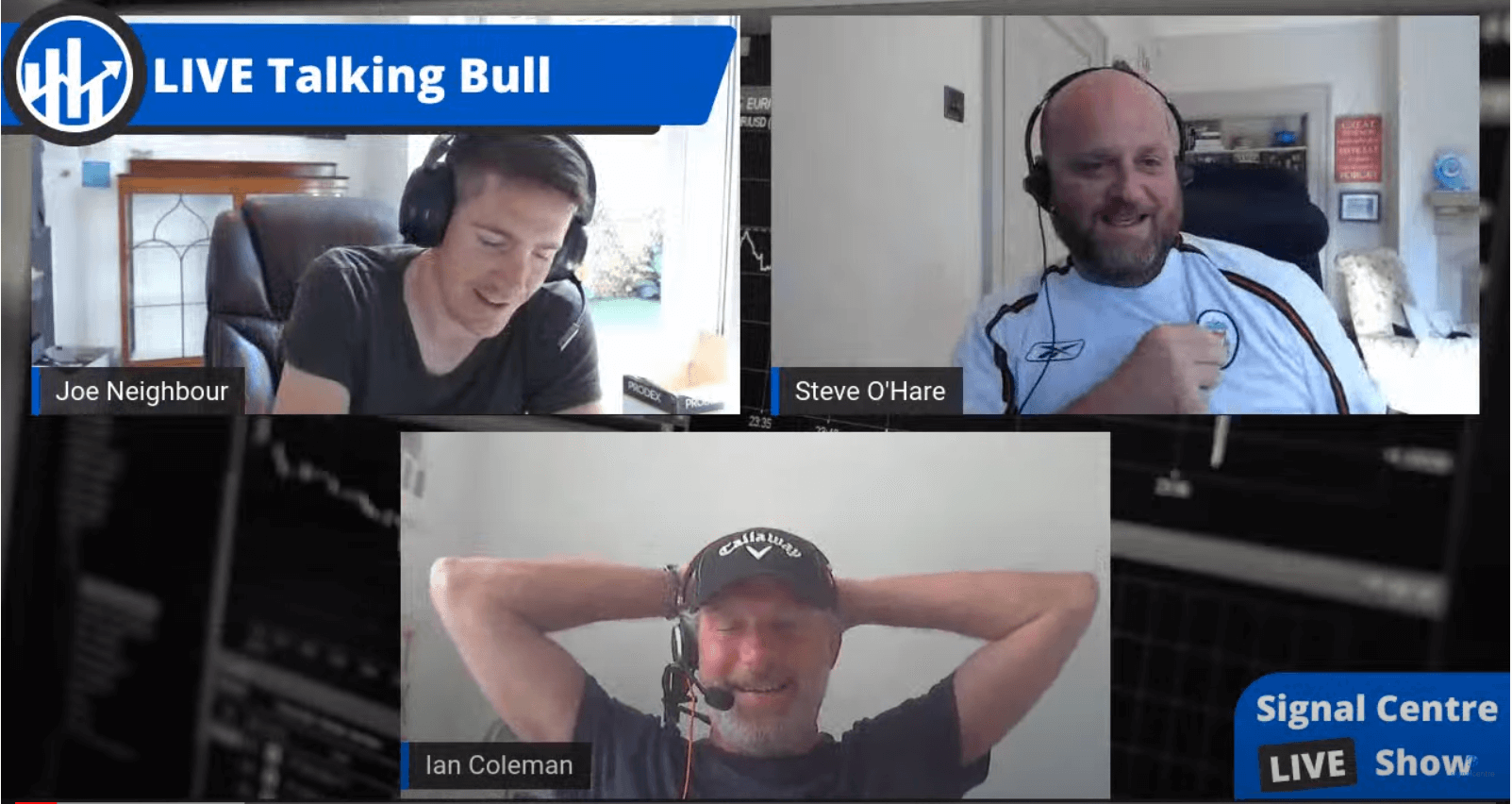 Good morning and welcome to episode 156 of 'Talking Bull'. In this video/podcast we cover the main headlines and what to expect from the day ahead.
We take a technical look at key markets that are likely to be impacted by today's events. Also, we participate in a 'Gun to the head' challenge where each of us calls a live trade. These will expire at 9pm tonight and we will keep track of the progress over time.
We hope you enjoy it!
Join us on Telegram for more content – https://t.me/SCFree
Show notes:
Joe's winning run came to an end with a small 0.16R loss on GBPUSD. Steve and Ian also suffered losses with stop outs on EURGBP and DXY.
We have included an illustration based on a £1000 account. This will follow the combined return of our morning trades by risking 1% of the trading capital per trade. The 1% risk is a variable monetary amount and will rise and fall based on the success of the calls.
We are currently up 133.3% collectively since we began recording Talking Bull on the 30th October 2019. 
News
US stocks rebounded late yesterday and Asian markets enjoyed a strong performance overnight after a change to bank regulations in the US.
American banks can now invest in hedge funds and private equity, which should release up to $40 billion for lending.
Bank stocks fell after-hours as US regulators also said that dividends for the sector could be no higher than last year and no higher than the average for the past four quarters. Investors have struggled to maintain a bullish outlook thanks to an ongoing rise in coronavirus cases, particularly in southern US states, which threatens to see a revival in the pandemic in that country.
Also rising overnight was the price of oil, which has been bolstered by signs of a recovery in fuel demand, as satellite data points to increasing traffic in China, the US and Europe.
Aside from a final revision to the May Michigan confidence figure, today is a relatively quiet day. In the UK supermarkets will be in focus following the release of Q1 results for Tesco, which showed that sales were up 8% but costs also rose.
Data – Day ahead
3pm – Michigan consumer sentiment (June, final): forecast to rise to 78.9 from 72.3. Markets to watch: US indices, USD crosses
Gun to head trade ideas – Update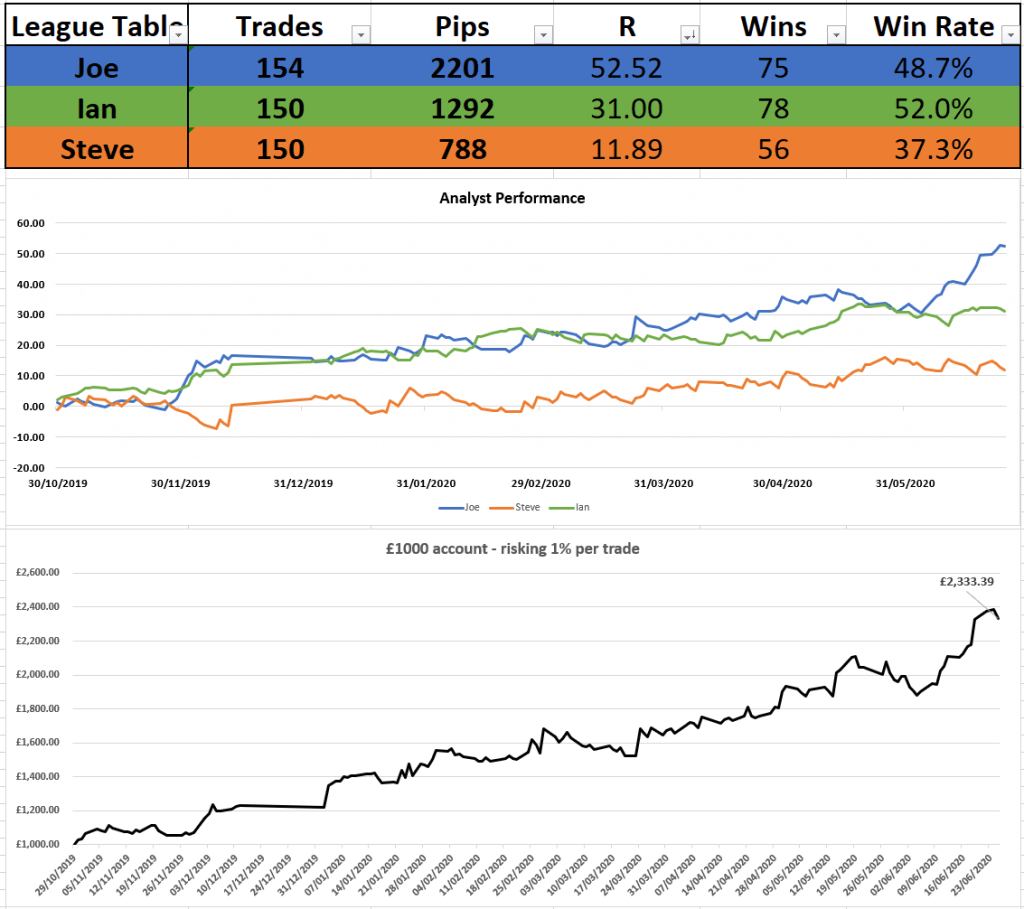 Today's trade ideas

Have a great week everyone.
Get award-winning FCA regulated signals and levels on over 30 markets, as well as education resources so you never trade alone.