Signal Centre – Talking Bull – 30th June 2020
Posted: 30th June 2020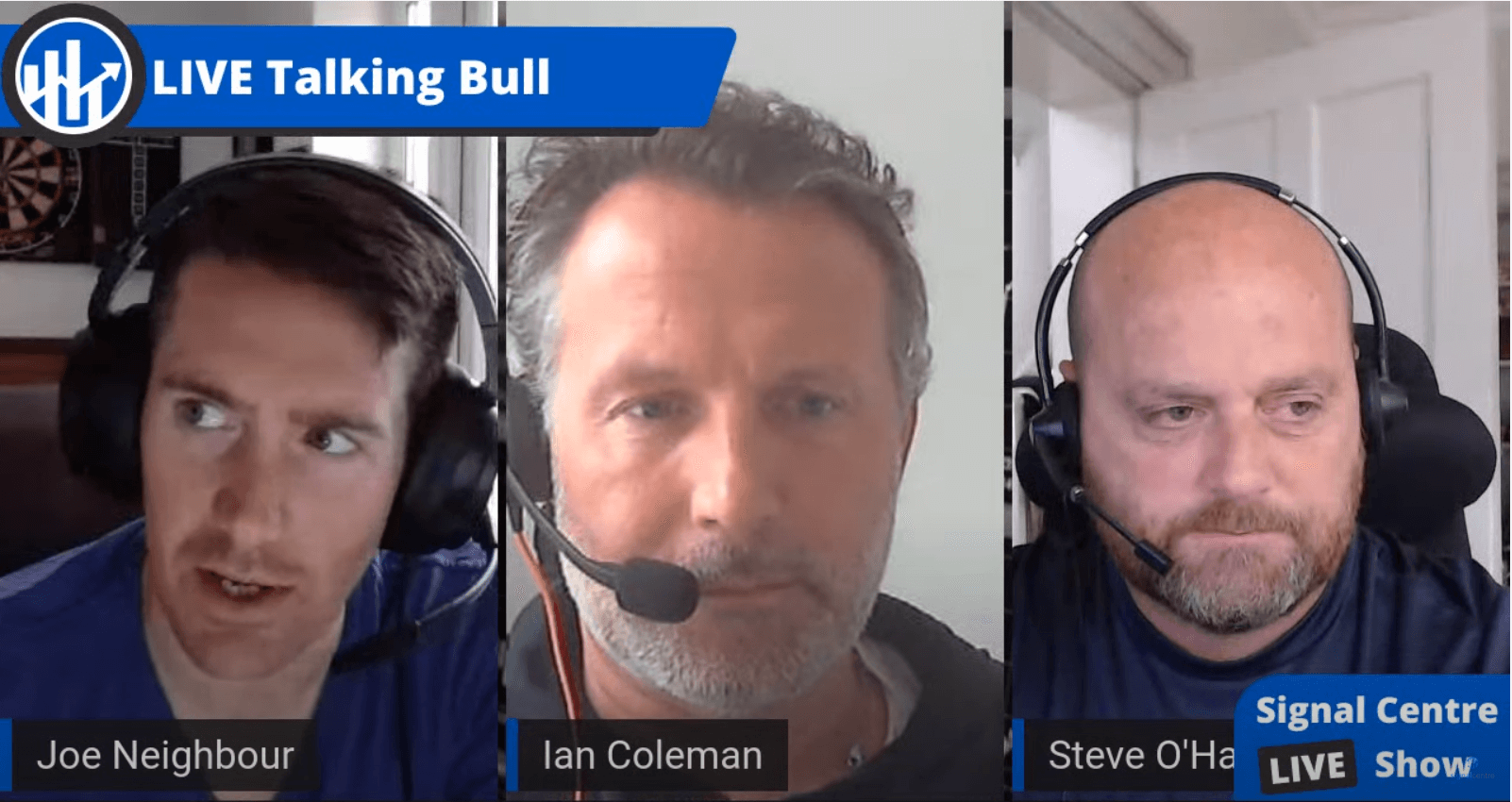 Good morning and welcome to episode 158 of 'Talking Bull'. In this video/podcast we cover the main headlines and what to expect from the day ahead.
We take a technical look at key markets that are likely to be impacted by today's events. Also, we participate in a 'Gun to the head' challenge where each of us calls a live trade. These will expire at 9pm tonight and we will keep track of the progress over time.
We hope you enjoy it!
Join us on Telegram for more content – https://t.me/SCFree
Show notes:
Stop outs across the board yesterday as we were all caught out by the choppy price action to end the month.
We have included an illustration based on a £1000 account. This will follow the combined return of our morning trades by risking 1% of the trading capital per trade. The 1% risk is a variable monetary amount and will rise and fall based on the success of the calls.
We are currently up 119.5% collectively since we began recording Talking Bull on the 30th October 2019. 
News
Asian markets followed the European and US lead in largely disregarding the fears of a secondary outbreak in a number of US states, with traders seemingly unmoved by the notion of localised tightening of restrictions where necessary.
With US cases falling below 40,000 for the first time in days, there is a hope that measures such as enforcing the use of masks could help limit the spread of the virus.
Data released from China certainly helped bolster market sentiment, with improved manufacturing (50.9) and non-manufacturing (54.4) PMI surveys for June providing a pathway for European nations to follow in time.
Unfortunately Japanese data for May showed a somewhat different picture, with unemployment rising to 2.9%, and industrial production down the -25.9% year-on-year.
The European session has kicked off with a downward revision for UK Q1 GDP, bringing a 11-year low of -2.2%. Looking ahead, eurozone CPI, Canadian GDP, Chicago PMI, and US consumer confidence provide a number of hurdles to overcome for the day ahead. Also watch out for a plethora of appearances from Fed members Williams, Brainard, Powell, and Kashkari.
Data – Day ahead
10am – eurozone inflation (June): expected to fall 0.1% MoM. Markets to watch: EUR crosses
2.45pm – US Chicago PMI (June): expected to rise to 45 from 32.3. Markets to watch: USD Crosses
3pm – US consumer confidence (June): expected to rise to 90.1. Markets to watch: USD crosses
Gun to head trade ideas – Update
Today's trade ideas

Have a great week everyone.
Get award-winning FCA regulated signals and levels on over 30 markets, as well as education resources so you never trade alone.