Video – Talking Bull – Choppy, Chop, Chop
Posted: 24th July 2020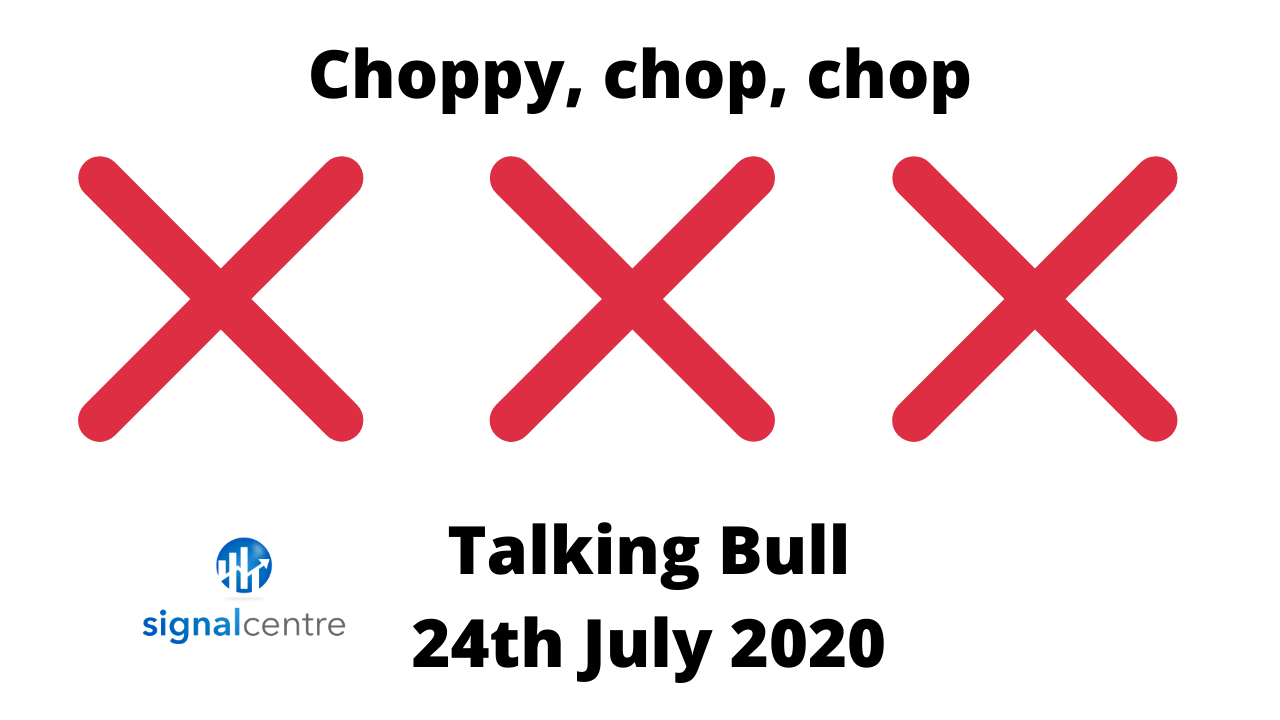 Good morning and welcome to episode 176 of 'Talking Bull'. In this video/podcast we cover the main headlines and what to expect from the day ahead.
We take a technical look at key markets that are likely to be impacted by today's events. Also, we participate in a 'Gun to the head' challenge where each of us calls a live trade. These will expire at 9pm tonight and we will keep track of the progress over time.
We hope you enjoy it!
Join us on Telegram for more content – https://t.me/SCFree
Show notes:
3 trades and 3 stop outs yesterday. We are continuing to find the current market conditions challenging.
We have included an illustration based on a £1000 account. This will follow the combined return of our morning trades by risking 1% of the trading capital per trade. The 1% risk is a variable monetary amount and will rise and fall based on the success of the calls.
We are currently up 99.38% collectively since we began recording Talking Bull on the 30th October 2019. 
News
The Chinese decision to close a US consulate in Chengdu did little to boost sentiment in Chinese stocks, with fear of another trade war sending the CSI 300 tumbling over 3%.
This further escalation of the recent breakdown in relations hurt the rest of the overnight indices to a lesser extent, with the Hang Seng (-2%) and ASX 200 (-1%) also falling sharply, as Japanese market remained closed for a public holiday.
The euro has seen significant gains over the course of the week, with the dollar coming under pressure as US lawmakers continue to struggle in their attempts to pass a new stimulus package despite unemployment benefits drawing closer to expiry.
Overnight data releases have seen Australian manufacturing (53.4) and services (58.5) PMI readings rise further into expansion, building on the recent recovery.
Meanwhile, retail stocks will be in focus this morning, with UK retail sales beating estimates to post a 13.9% rise in June. Looking ahead, a whole host of PMI releases throughout Europe and the US should provide a strong leading indicator of current business activity.
Meanwhile, the corporate calendar provides us with earnings from Verizon, American Express, and Schlumberger.
Data – Day ahead
8.30am – German mfg & services PMI (July, flash): mfg index to rise to 49.2 from 45.2, and services to rise to 50.5 from 47.3. Markets to watch: eurozone indices, EUR crosses
9am – eurozone mfg & services PMI (July, flash): mfg PMI to rise to 50.7 from 47.4 and services to hit 50.1 from 48.3. Markets to watch: eurozone indices, EUR crosses
9.30am – UK mfg & services PMI (July, flash): mfg to rise to 52 from 50.1, and services to increase to 49 from 47.1. Markets to watch: FTSE 100/250, GBP crosses
2.45pm – US mfg & services PMI (July): mfg to rise to 51.5 from 49.8, and services to rise to 50.9 from 47.9. Markets to watch: US indices, USD crosses
3pm – US new home sales (June): sales expected to rise 0.6% from 16.6% in May. Markets to watch: USD crosses
Gun to head trade ideas – Update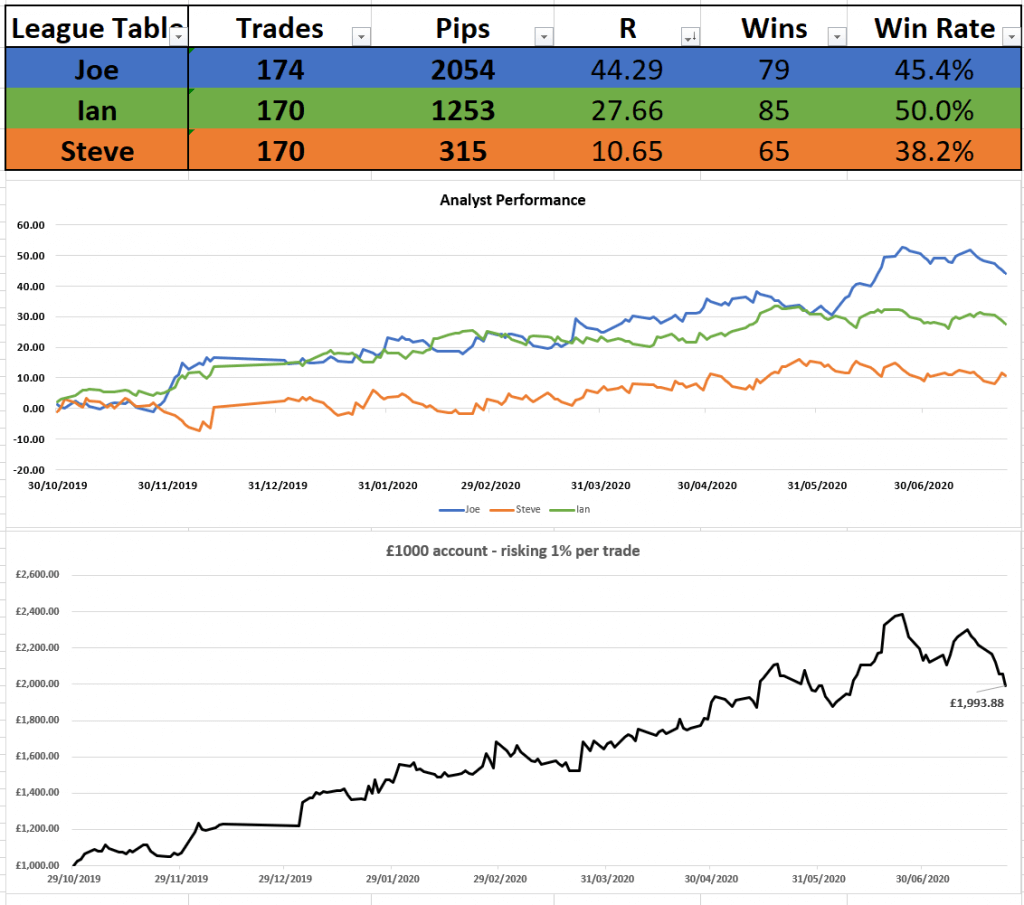 Today's trade ideas

Have a great week everyone.
Get award-winning FCA regulated signals and levels on over 30 markets, as well as education resources so you never trade alone.