Video – Talking Bull – US GDP crashes by 32.9%
Posted: 31st July 2020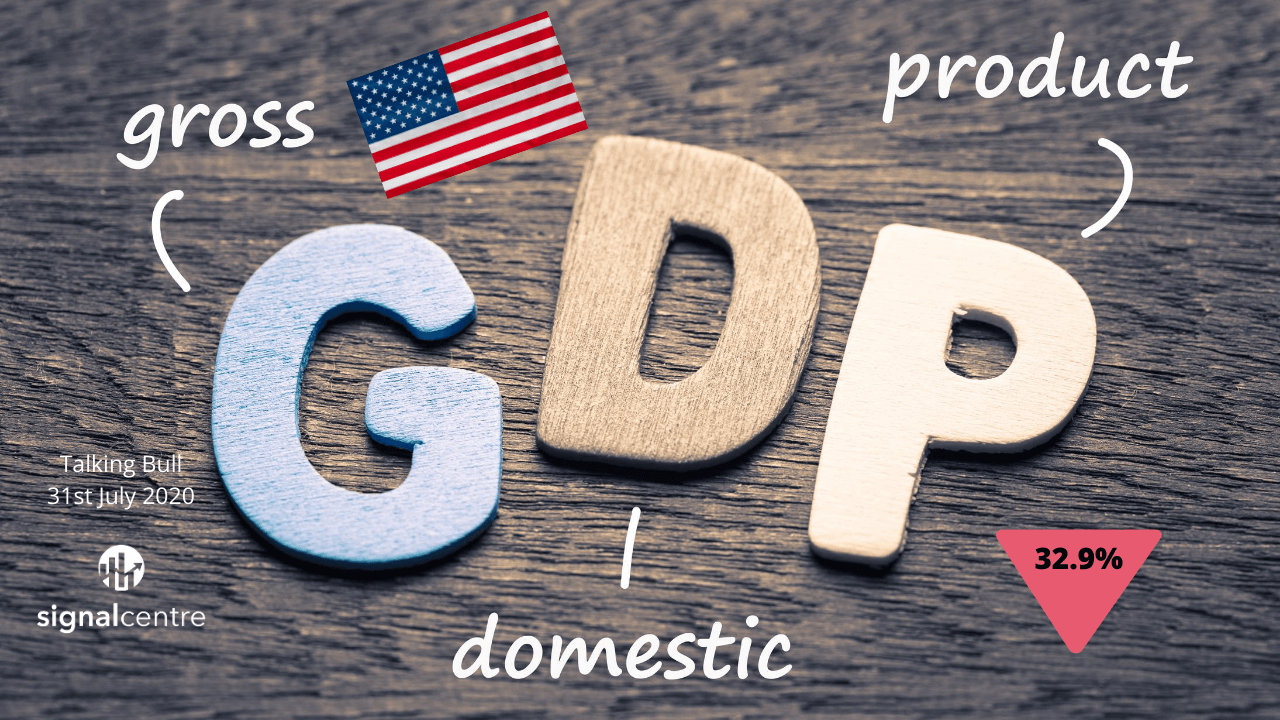 Good morning and welcome to episode 181 of 'Talking Bull'. In this video/podcast we cover the main headlines and what to expect from the day ahead.
We take a technical look at key markets that are likely to be impacted by today's events. Also, we participate in a 'Gun to the head' challenge where each of us calls a live trade. These will expire at 9pm tonight and we will keep track of the progress over time.
We hope you enjoy it!
Join us on Telegram for more content – https://t.me/SCFree
Show notes:
Joe made 1.77R on GBPJPY yesterday, Steve lost 0.37R n Copper and Ian were stopped out on EURAUD.
We have included an illustration based on a £1000 account. This will follow the combined return of our morning trades by risking 1% of the trading capital per trade. The 1% risk is a variable monetary amount and will rise and fall based on the success of the calls.
We are currently up 106.69% collectively since we began recording Talking Bull on the 30th October 2019. 
News
As has often been the case, we have seen Chinese stocks stand alone as the one outlier to a wider bearish trend, with particular losses in Australia and Japan failing to dent sentiment in the CSI 300.
Yesterday's US GDP figure highlighted the huge economic collapse seen through Q2, yet the worrying trend of higher initial jobless claims and continuing claims point towards an economic recovery that is already losing steam.
One boost has come from the tech sector, with overnight earnings from the likes of Apple, Amazon, and Facebook all blasting past estimates.
On the economic front, Japanese data provided a positive surprise, with unemployment, industrial production, and consumer confidence all moving higher.
Meanwhile, improvement in the Chinese manufacturing PMI offset the slightly weaker non-manufacturing figure.
European data has kicked off with the UK house price index, which surged 1.7% compared with June after lockdown measures came to an end. With the stamp duty holiday also coming into play, the long-term uptrend in house prices looks set to continue.
Looking ahead, inflation and GDP data looks set to dominate, with releases through specific countries ultimately resolving with the release of eurozone Q2 GDP and CPI.
Also watch out for Canadian GDP, US core PCE inflation, and personal spending. On the corporate front, energy and manufacturing look to dominate in the US, with Berkshire Hathaway, Exxon Mobil, Chevron, Merck & Co, Colgate Palmolive, and Caterpillar earnings capping off a busy week.
Data – Day ahead
10am – eurozone GDP (Q2) and CPI inflation (July): Quarterly GDP expected to fall to -12.5%, with year-on-year reading expected around -14.7% CPI inflation predicted to fall to -0.5% monthly, with yearly figure falling to 0.2%. Markets to watch: EUR crosses, European indices
Gun to head trade ideas – Update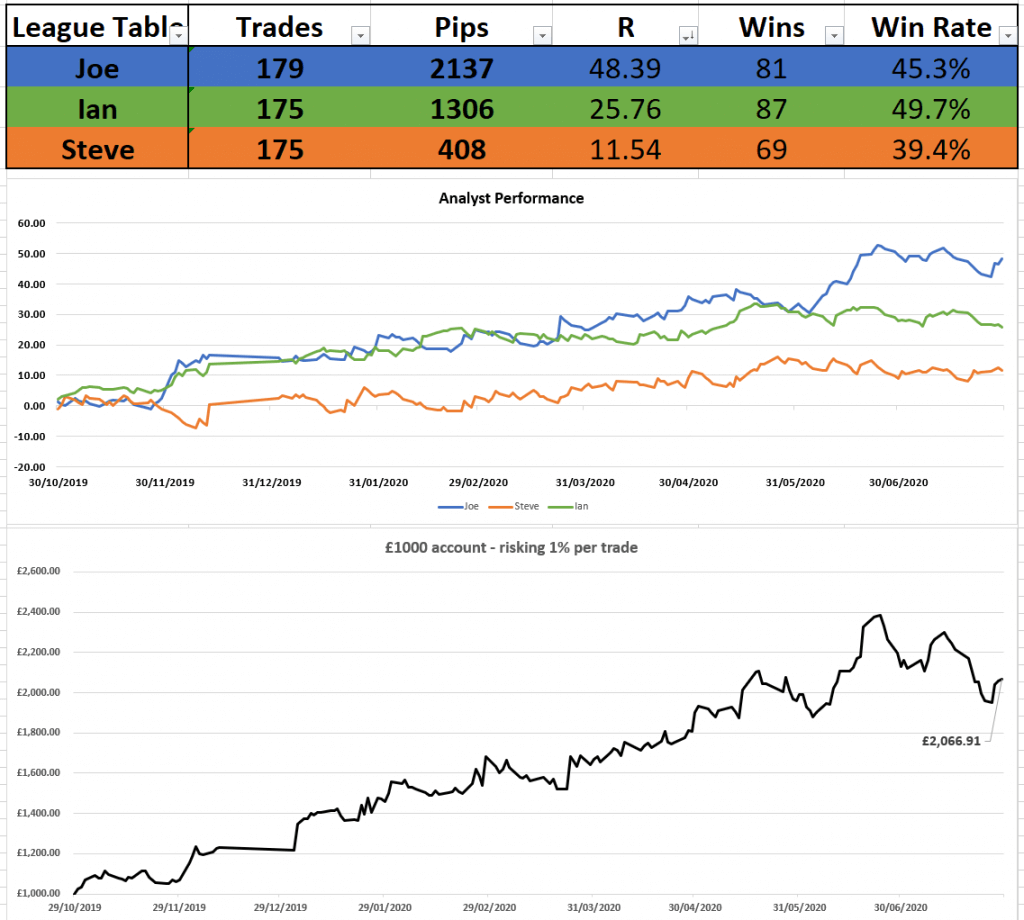 Today's trade ideas
Have a great week everyone.
Get award-winning FCA regulated signals and levels on over 30 markets, as well as education resources so you never trade alone.