Video – Talking Bull – New U.K. coronavirus cases held above 3,000 for a third day
Posted: 14th September 2020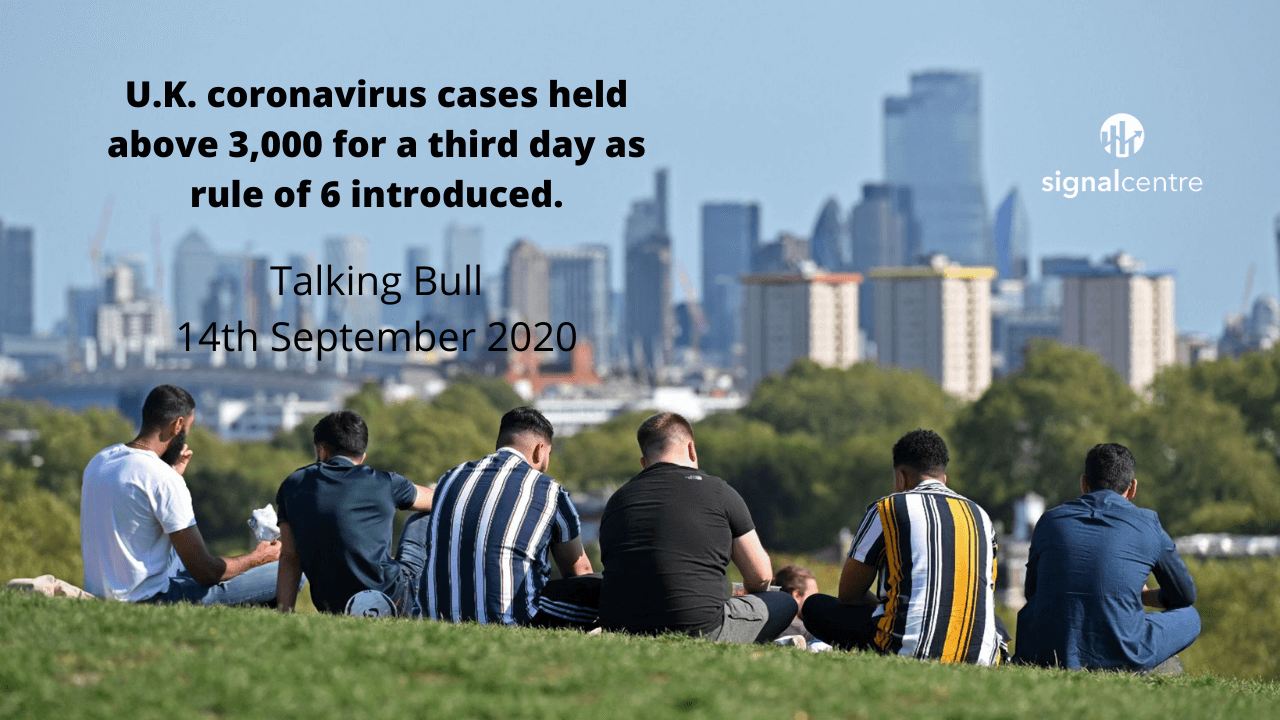 Good morning and welcome to episode 211 of 'Talking Bull'. In this video/podcast we cover the main headlines and what to expect from the day ahead.
We take a technical look at key markets that are likely to be impacted by today's events. Also, we participate in a 'Gun to the head' challenge where each of us calls a live trade. These will expire at 9pm tonight and we will keep track of the progress over time.
We hope you enjoy it!
Join us on Telegram for more content – https://t.me/SCFree
Show notes:
Wins for Steve and Joe on Friday. Steve made 1.12R on EURGBP, whle Joe made 0.98R on S&P500. Ian had a small 0.35R loss on GBPCHF.
We have included an illustration based on a £1000 account. This will follow the combined return of our morning trades by risking 1% of the trading capital per trade. The 1% risk is a variable monetary amount and will rise and fall based on the success of the calls.
We are currently up 104.76% collectively since we began recording Talking Bull on the 30th October 2019. 
News
TikTok has abandoned talks with Microsoft Corp. to sell its music-video app in the U.S., favoring instead a business partnership with Oracle Corp., people familiar with the talks said.
Nvidia Corp. agreed to buy SoftBank Group Corp.'s chip division Arm Ltd. for $40 billion, taking control of some of the most widely used electronics technology in the semiconductor industry's largest-ever deal.
Also over the weekend, Gilead Sciences Inc. agreed to acquire Immunomedics Inc. for about $21 billion, a substantial premium for the maker of a promising breast-cancer therapy, and another big bet by Gilead that an innovative tumor-fighting drug can boost its fortunes.
The University of Oxford and AstraZeneca Plc have restarted a U.K. trial of an experimental Covid-19 vaccine after it was halted over concerns about a participant who fell ill.
New U.K. coronavirus cases held above 3,000 for a third day, prompting the government to tighten restrictions and undermining efforts to convince Britons to return to work and help revive a shattered economy.
Asian markets have started the week in the green, with European and US futures looking set to kick-off proceedings in a similarly bullish fashion.
The week ahead looks to be dominated by central banks, with the BoE, BoJ, and Fed all stepping up to the plate.
However, from a UK perspective, Brexit looks set to dominate today, as Boris Johnson faced mutiny within his own ranks as he hopes to push through a bill that would see international law broken by breaching parts of the divorce treaty. On the calendar, keep an eye out for the eurozone industrial production figure.
Data – Day ahead
10am – eurozone industrial production (July): expected to fall 8.2% YoY. Markets to watch: EUR crosses
Gun to head trade ideas – Update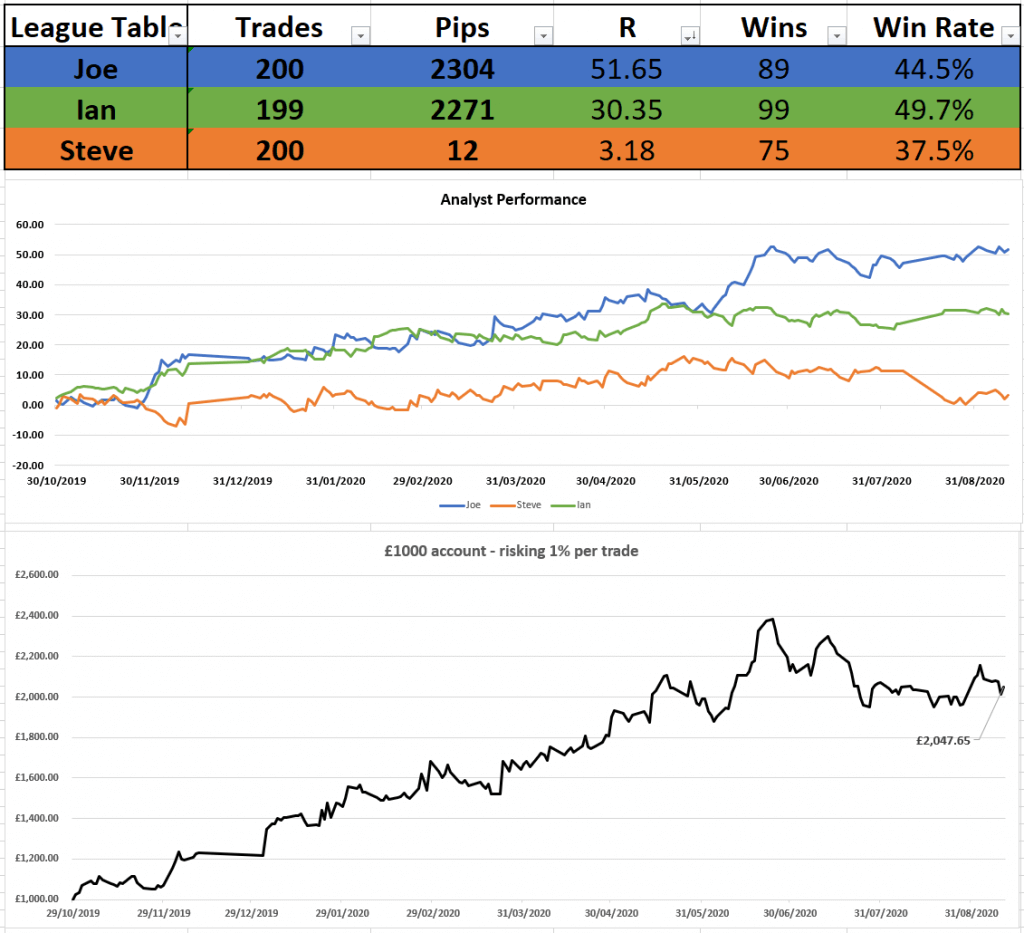 Today's trade ideas

Have a great week everyone.
Get award-winning FCA regulated signals and levels on over 30 markets, as well as education resources so you never trade alone.