Video – Talking Bull – Tech selloff gathers pace
Posted: 9th September 2020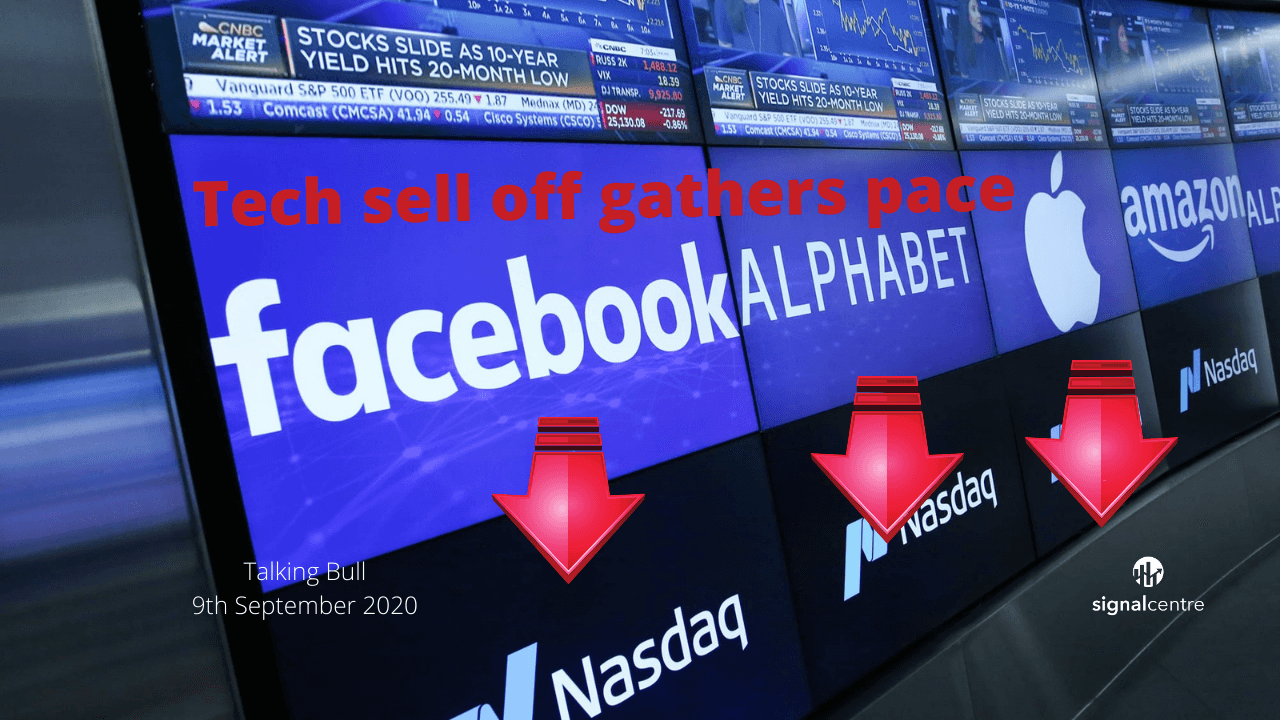 Good morning and welcome to episode 208 of 'Talking Bull'. In this video/podcast we cover the main headlines and what to expect from the day ahead.
We take a technical look at key markets that are likely to be impacted by today's events. Also, we participate in a 'Gun to the head' challenge where each of us calls a live trade. These will expire at 9pm tonight and we will keep track of the progress over time.
We hope you enjoy it!
Join us on Telegram for more content – https://t.me/SCFree
Show notes:
Steve and Ian were stopped out on Silver and DXY. Joe managed a 2.25R win on CAC.
We have included an illustration based on a £1000 account. This will follow the combined return of our morning trades by risking 1% of the trading capital per trade. The 1% risk is a variable monetary amount and will rise and fall based on the success of the calls.
We are currently up 108.27% collectively since we began recording Talking Bull on the 30th October 2019. 
News
The selloff in U.S. tech shares picked up steam as the Nasdaq 100 index dropped 4.8% on Tuesday, leaving it around 11% off the record it hit a week ago as mega-cap names like Apple Inc., Microsoft Corp. and Facebook Inc. all slumped.
Brexit has come roaring back into focus with the latest round of talks this week putting pressure on the pound and bringing forward bets on when the Bank of England will next cut rates. It's likely to be a wild ride ahead for U.K. investors.
There's not much to be optimistic about on the vaccine front. AstraZeneca Plc has been forced to pause its trials after an unexplained illness in one of the subjects and scientists cast doubt on Russia's vaccine, saying some of the findings in a study of the drug seemed improbable.
Democratic presidential nominee Joe Biden is launching a new push on the economy as polls show him gaining on President Donald Trump in voter trust on the issue.
Crude prices have continued their declines, with second wave fears around the world serving to dent demand expectations.
On the data front, Chinese CPI inflation dropped to 2.4% (from 2.7%), while PPI rose to -2.0% (from -2.4%). Relatively quiet calendar for the day ahead sees the Bank of Canada rate decision take prominence.
Data – Day ahead
3pm – Bank of Canada rate decision: no change in policy expected
Gun to head trade ideas – Update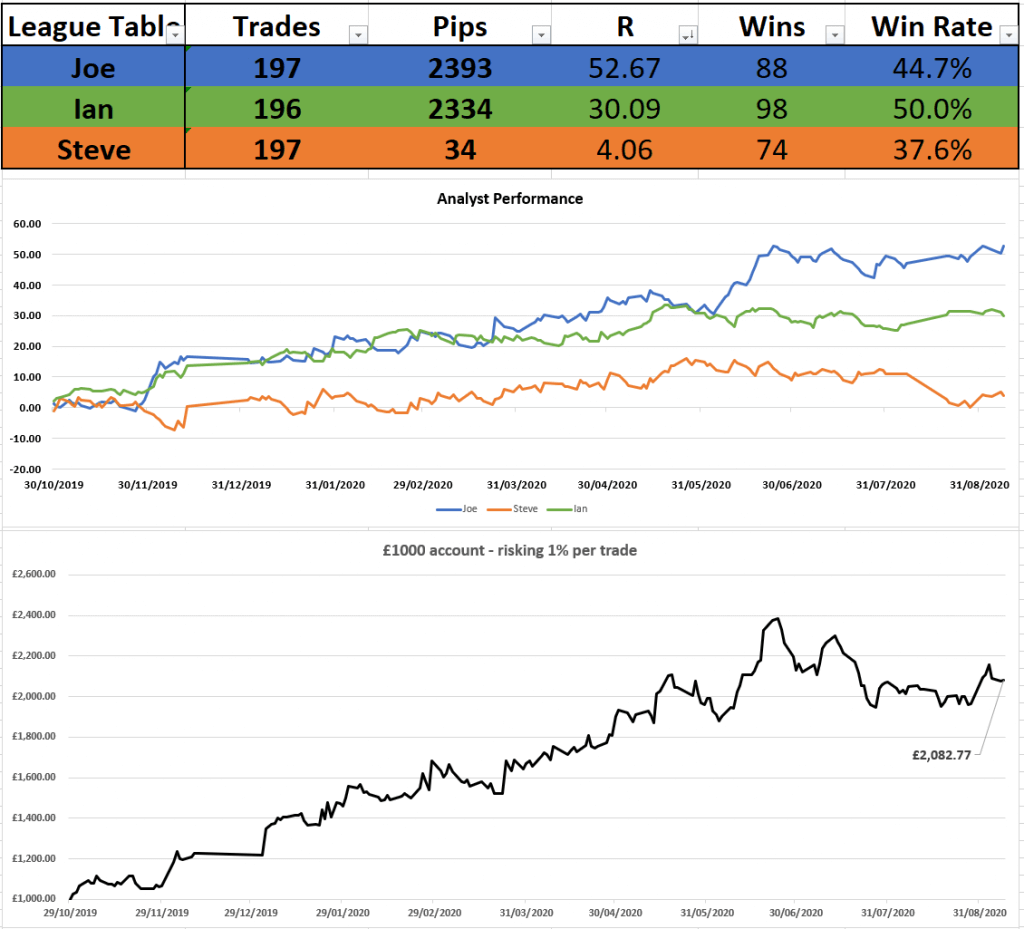 Today's trade ideas

Have a great week everyone.
Get award-winning FCA regulated signals and levels on over 30 markets, as well as education resources so you never trade alone.