Video – Talking Bull – Europe surpassed the U.S. in new daily Covid-19 infections
Posted: 11th September 2020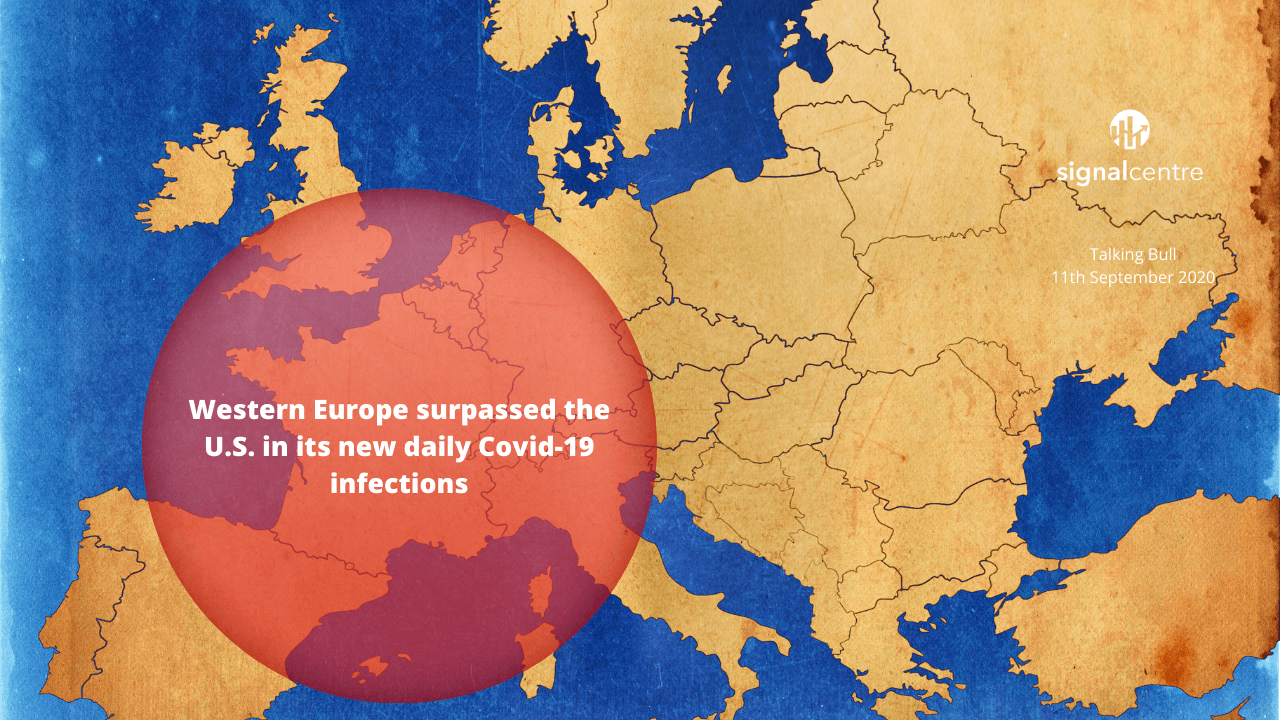 Good morning and welcome to episode 210 of 'Talking Bull'. In this video/podcast we cover the main headlines and what to expect from the day ahead.
We take a technical look at key markets that are likely to be impacted by today's events. Also, we participate in a 'Gun to the head' challenge where each of us calls a live trade. These will expire at 9pm tonight and we will keep track of the progress over time.
We hope you enjoy it!
Join us on Telegram for more content – https://t.me/SCFree
Show notes:
Stop outs across the board yesterday. -3R.
We have included an illustration based on a £1000 account. This will follow the combined return of our morning trades by risking 1% of the trading capital per trade. The 1% risk is a variable monetary amount and will rise and fall based on the success of the calls.
We are currently up 101.24% collectively since we began recording Talking Bull on the 30th October 2019. 
News
Western Europe surpassed the U.S. in its new daily Covid-19 infections, re-emerging as a global hotspot for the virus having seemingly brought it under control before the summer. France recorded nearly 10,000 new cases on Thursday, the most since its lockdown ended four months ago.
The ECB left its asset purchases and interest rates unchanged but the main area of interest was the strength of the euro, which President Christine Lagarde said the bank is keeping an eye on but sees no immediate need to intervene.
U.S. stocks are headed for a second week of declines after the selloff in megacap tech names resumed, highlighting the lingering concerns over lofty valuations in certain pockets of the market.
The Australian ASX 200 was the single bearish outlier overnight, as another downbeat US session failed to damped spirits across Asia.
With tech leading those US declines, it is a case of worries around valuations that appear to be playing here rather than the second-wave fears that are growing in Europe.
Unfortunately, the US Senate added to those woes, with the Democrat-led bill to provide $300 billion worth of new coronavirus aid being rejected yesterday.
A busy morning for European data has seen UK GDP post another meaningful month of growth, with July GDP rising 6.6%. Meanwhile, manufacturing (5.2%) and industrial (6.3%) production came in above estimates despite declining from loftier gains in June.
Looking ahead, keep an eye out for commentary coming out of the Eurogroup meeting, alongside US CPI and the UK NIESR GDP estimate for August.
Data – Day ahead
1.30pm – US CPI (August): prices to grow 0.3% MoM and 1.2% YoY, and core CPI to be 0.2% MoM and 1.6% YoY. Markets to watch: USD crosses
Gun to head trade ideas – Update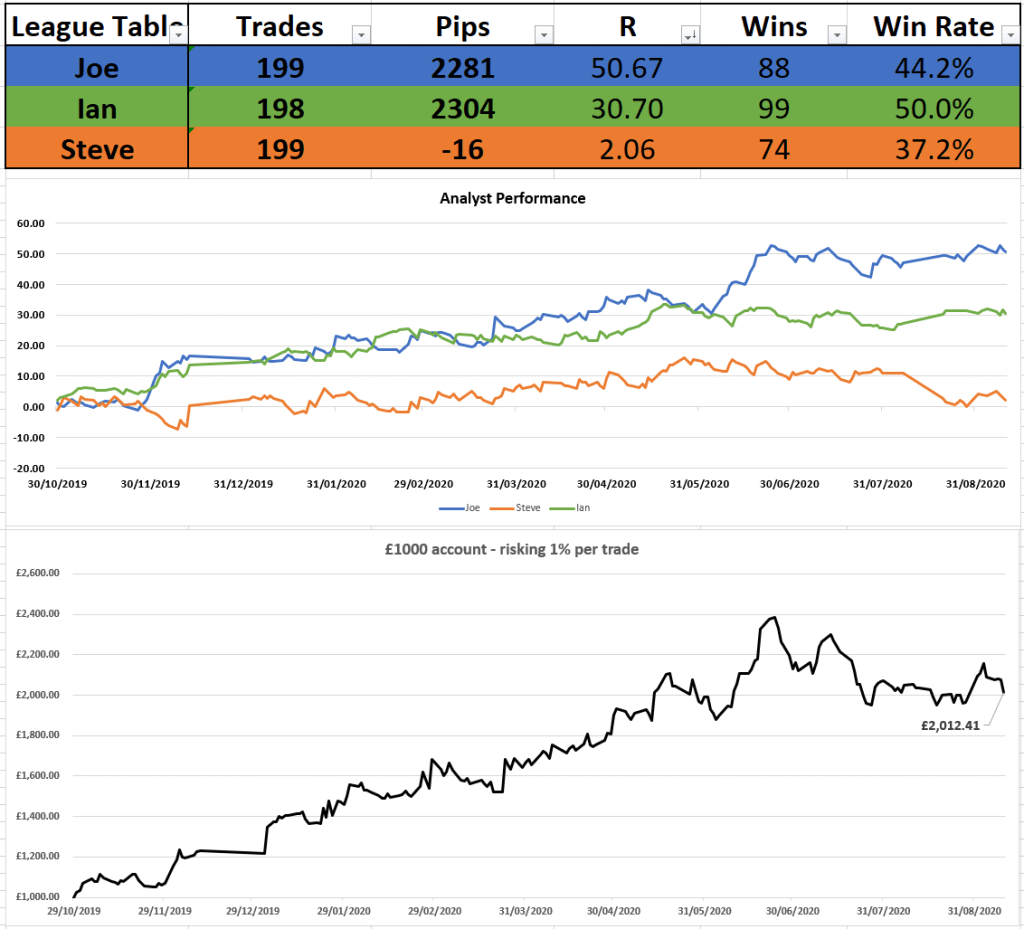 Today's trade ideas

Have a great week everyone.
Get award-winning FCA regulated signals and levels on over 30 markets, as well as education resources so you never trade alone.