Video – Talking Bull – Johnson's plan to renege on part of the Brexit divorce deal passed its first hurdle
Posted: 15th September 2020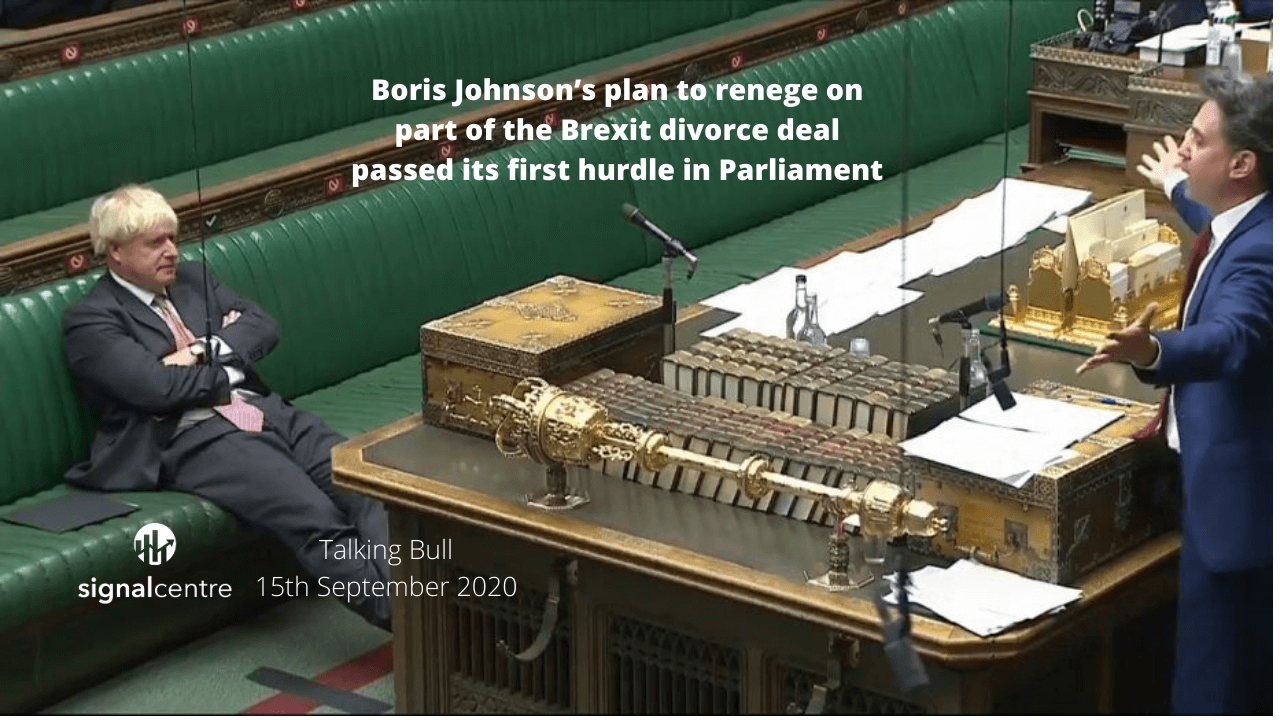 Good morning and welcome to episode 212 of 'Talking Bull'. In this video/podcast we cover the main headlines and what to expect from the day ahead.
We take a technical look at key markets that are likely to be impacted by today's events. Also, we participate in a 'Gun to the head' challenge where each of us calls a live trade. These will expire at 9pm tonight and we will keep track of the progress over time.
We hope you enjoy it!
Join us on Telegram for more content – https://t.me/SCFree
Show notes:
Winners across the board yesterday. Joe made 1R on EU50, Steve made 0.71R on FTSE and Ian made 0.22R on GBPCHF.
We have included an illustration based on a £1000 account. This will follow the combined return of our morning trades by risking 1% of the trading capital per trade. The 1% risk is a variable monetary amount and will rise and fall based on the success of the calls.
We are currently up 108.71% collectively since we began recording Talking Bull on the 30th October 2019. 
News
U.K. Prime Minister Boris Johnson's plan to renege on part of the Brexit divorce deal passed its first hurdle in Parliament late Monday after a bruising debate in which senior members of his own party denounced the move.
The U.S. Securities and Exchange Commission is examining Nikola Corp. to assess the merits of short-seller Hindenburg's allegations that the electric-truck maker deceived investors about its business prospects, according to people familiar with the matter.
Sony Corp. has cut its estimated PlayStation 5 production for this fiscal year by 4 million units, down to around 11 million, following production issues with its custom-designed system-on-chip for the new console, according to people familiar with the matter.
A day after Pfizer Inc.'s chief executive officer said a vaccine would likely be available to the U.S. public before year-end, China's state-run Global Times tweeted that the country may roll out a shot to "ordinary Chinese" as early as November. Meanwhile, U.K. researchers are studying whether two vaccines from the University of Oxford and Imperial College London can be inhaled, hoping to trigger a more effective immune response. 
A mixed bag overnight saw Chinese and Hong Kong stocks lead the way higher, with Japanese and Australian markets drifting lower despite an overwhelmingly positive lead from US indices yesterday.
Nevertheless, the Australian dollar rose after the RBA minutes showed a positive recovery underway in the country after a downturn that was less severe than expected. Meanwhile, Chinese data brought reasons for optimism, with fixed asset investment, industrial production, retail sales and unemployment all improving in August.
The pound has experienced an early boost today, with yesterday's vote to approve the internal markets bill now being followed up by a strong jobs report that saw better-than-expected earnings and claimant count numbers. Looking ahead, watch out for the German ZEW economic sentiment surveys, followed by the US Empire state manufacturing survey and industrial production.
Data – Day ahead
10am – German ZEW index September: economic sentiment to fall to 70 from 71.5. Markets to watch: EUR crosses
1.30pm – US Empire State mfg index (September): index to rise to 5 from 3.7. Markets to watch: USD crosses
Gun to head trade ideas – Update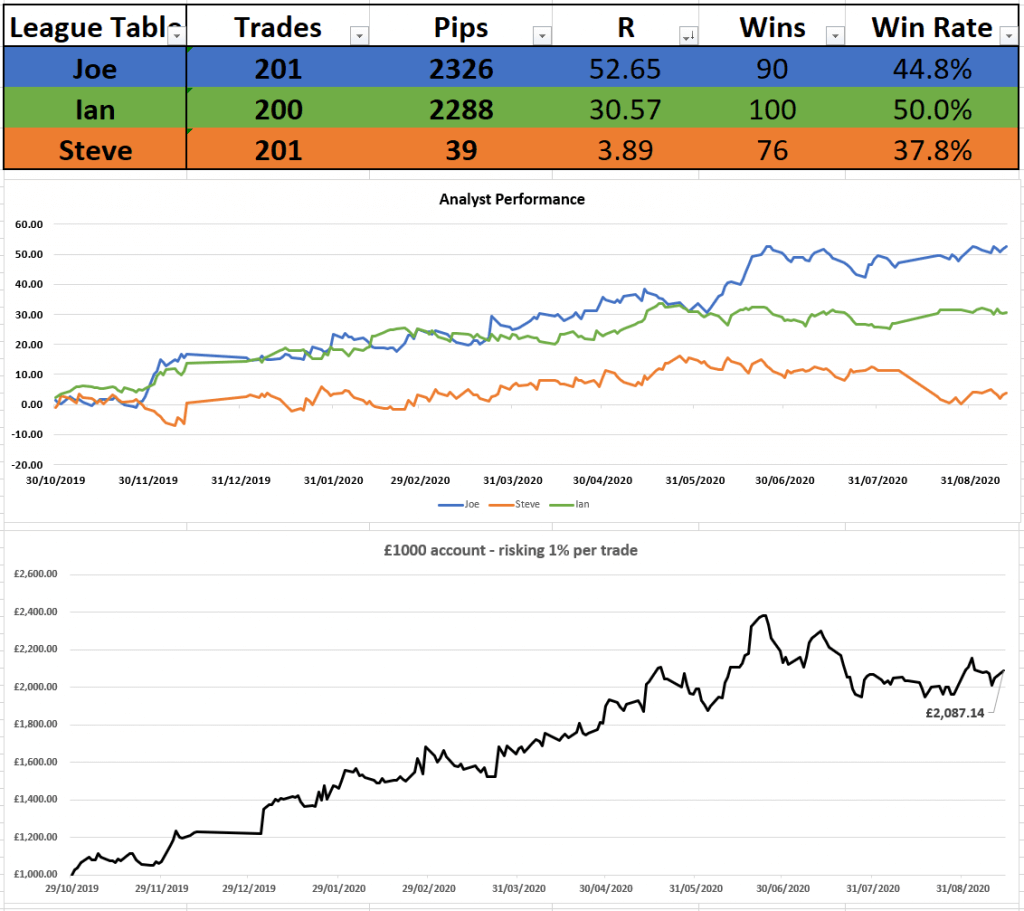 Today's trade ideas

Have a great week everyone.
Get award-winning FCA regulated signals and levels on over 30 markets, as well as education resources so you never trade alone.