Video – Talking Bull – FOMC Day
Posted: 16th September 2020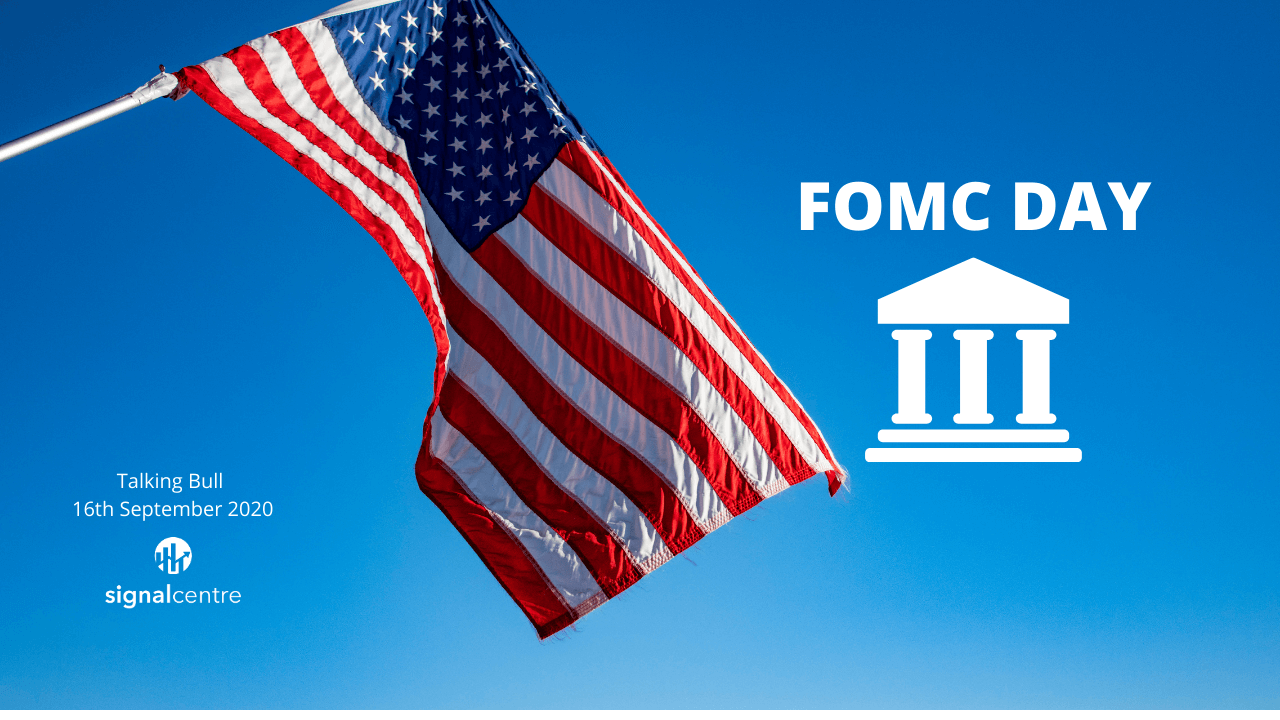 Good morning and welcome to episode 213 of 'Talking Bull'. In this video/podcast we cover the main headlines and what to expect from the day ahead.
We take a technical look at key markets that are likely to be impacted by today's events. Also, we participate in a 'Gun to the head' challenge where each of us calls a live trade. These will expire at 9pm tonight and we will keep track of the progress over time.
We hope you enjoy it!
Join us on Telegram for more content – https://t.me/SCFree
Show notes:
3 winners for the second consecutive day, although yet again they were small. Steve led the charge with a 0.80R win on Copper, follwed by Ian with a 0.31R win on GBPCHF and Joe with a 0.16R win on GBPNZD.
We have included an illustration based on a £1000 account. This will follow the combined return of our morning trades by risking 1% of the trading capital per trade. The 1% risk is a variable monetary amount and will rise and fall based on the success of the calls.
We are currently up 113.44% collectively since we began recording Talking Bull on the 30th October 2019. 
News
The World Trade Organization undercut the main justification for President Donald Trump's trade war against China, saying that American tariffs on Chinese goods violate international rules.
Boris Johnson has held talks with rebels in the U.K.'s ruling Conservative Party in an attempt to win their backing for his controversial law rewriting part of the Brexit deal he struck with the European Union last year. The prime minister is facing a revolt from Tories dismayed at his plan to break international law by unilaterally re-writing parts of the Brexit Withdrawal Agreement he signed with the EU.
The U.S. Federal Trade Commission has been investigating Facebook Inc. for more than a year over whether the social media giant has harmed competition and could file a case by the end of the year, according to a person familiar.
The global race to develop coronavirus vaccines is approaching a key milestone, with the first results from broad trials of shots developed by researchers in the U.S., Europe and China expected in coming weeks.
Another mixed session overnight has seen the Australian ASX 200 outperform, while Chinese and Hong Kong indices traded in the red.
Despite the CSI 300 weakness, yesterday's strong economic numbers from China continue to be felt after the Chinese Yuan hit a 16-month high against the dollar.
Looking to today's data, UK CPI data highlighted further weakness to build on the disinflationary readings seen elsewhere.
With headline inflation at 0.2%, and core CPI at 0.9%, there is little risk of us seeing an above-target reading anytime soon. Looking ahead, US retail sales data paves the way for the FOMC meeting, where the Fed look likely to cast further light on their new average inflation targeting policy.
Data – Day ahead
1.30pm – US retail sales (August):sales to rise 1.1%. Markets to watch: USD crosses
3.30pm – US EIA crude inventories (w/e 11 September):inventories rose by 2 million barrels in the previous week. Markets to watch: Brent, WTI
7pm – FOMC meeting (7.30pm press conference): no change in policy expected, but given Powell's speech in August at Jackson Hole we may see a new development in thinking in the statement. Markets to watch: US indices, USD crosses
Gun to head trade ideas – Update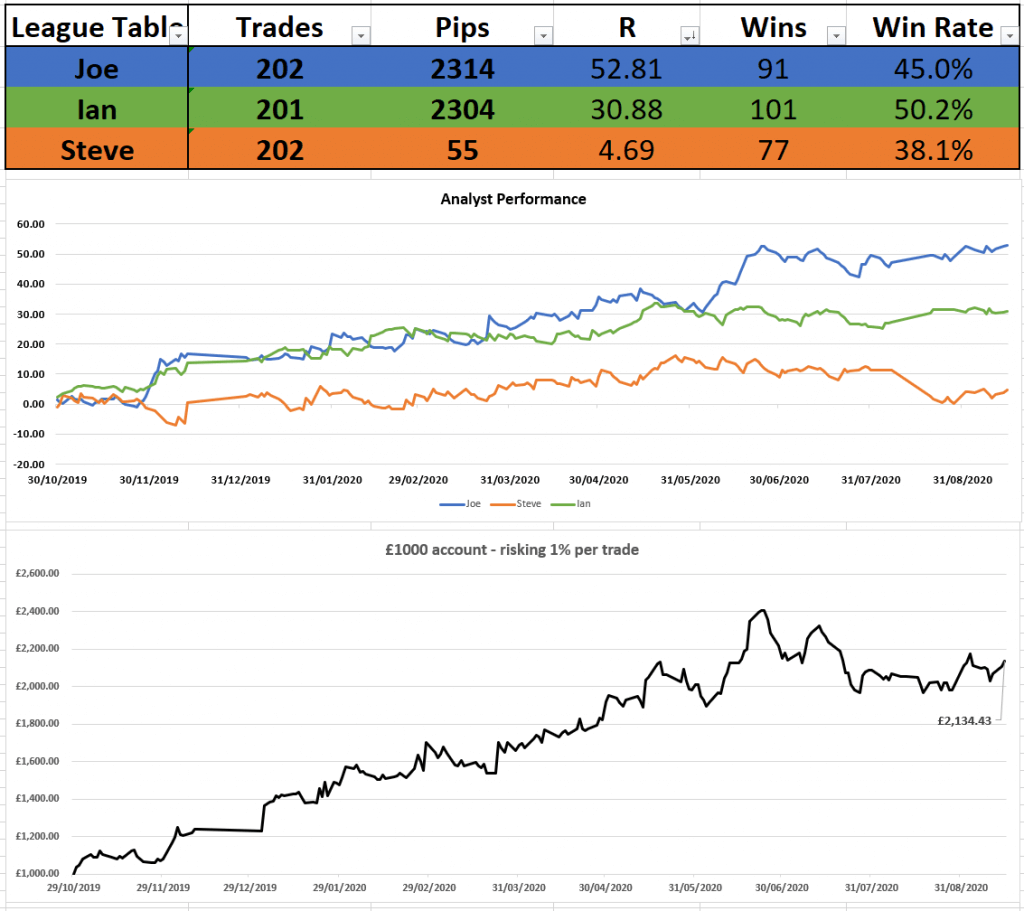 Today's trade ideas

Have a great week everyone.
Get award-winning FCA regulated signals and levels on over 30 markets, as well as education resources so you never trade alone.