Signal Centre – Talking Bull – Episode 22
Posted: 28th November 2019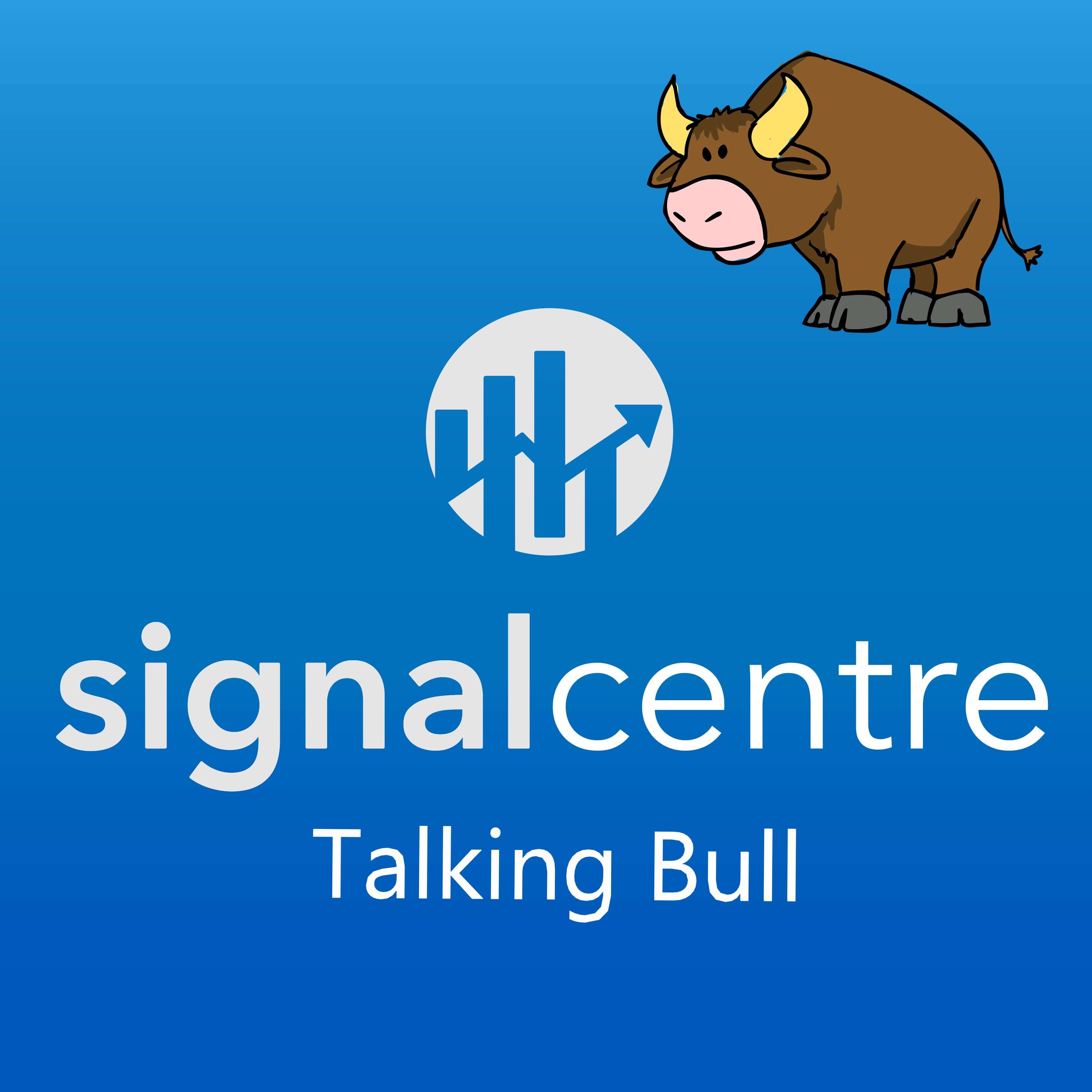 Welcome to episode 22 of 'Talking Bull'.
In this video/podcast we cover the main headlines and what to expect from the day ahead. We take a technical look at key markets that are likely to be impacted by today's events. Also, we participate in a 'Gun to the head' challenge where each of us calls a live trade. These will expire at 9pm tonight and we will keep track of the progress over time.
We hope you enjoy it!
Join us on Telegram for more content – https://t.me/signalcentre
Show notes:
Joe made 1.75R on EURGBP, Ian made 0.86R on Gold. Steve was stopped out on Oil.
Steve remains up and in 2nd place despite a win rate of 35% – focus on risk/reward!
We have also included an illustration based on a £1000 account. This will follow the combined return of our morning trades by risking 1% of the trading capital per trade. The 1% risk is a variable monetary amount and will rise and fall based on the success of the calls.
Up 6.06% collectively since we began recording Talking Bull.
News
Risk appetite held firm on Wednesday amid hopes for a US-China trade deal and US equities posted fresh record highs.
The dollar maintained a firm tone with USD/JPY hitting 6-month highs.
There was a more cautious mood on Thursday after President Trump's signing of the Hong Kong Human Rights Bill triggered fresh concerns over US-China trade outlook.
After the New York close, President Trump signed the Hong Kong Democracy and Human Rights Act. There was a negative reaction to the move from Chinese officials and underlying market fears that the row would have a negative impact on US-China talks and jeopardise the signing of a trade deal. Equity markets retreated and the dollar dipped lower, although it was resilient and still posted net daily gains as USD/JPY settled just below 109.50 in early Europe with limited net yen demand.
Sterling gained sharply after a key opinion poll indicated that the Conservatives were likely to secure a comfortable majority.
The important YouGov survey indicated that the Conservative Party was on track to win a majority of over 60. Although other polls suggested the Conservative lead was narrowing and there is still two weeks of campaigning ahead, the large YouGov poll triggered fresh Sterling buying. GBP/USD peaked around 1.2950 before a slight correction while EUR/GBP declined to fresh 6-month lows at the 0.8500 level with little change on Thursday as polls remained under scrutiny.
Data
10am – Eurozone Business Confidence (November): index to rise slightly, to -0.16. Markets to watch: EUR crosses
1pm – German CPI (November, preliminary): prices to rise 1.2% YoY. Markets to watch: EUR crosses
11.50pm – Japan industrial production (October): expected to fall 0.7% YoY and 3% MoM. Markets to watch: JPY crosses
Gun to head trade ideas – Results so far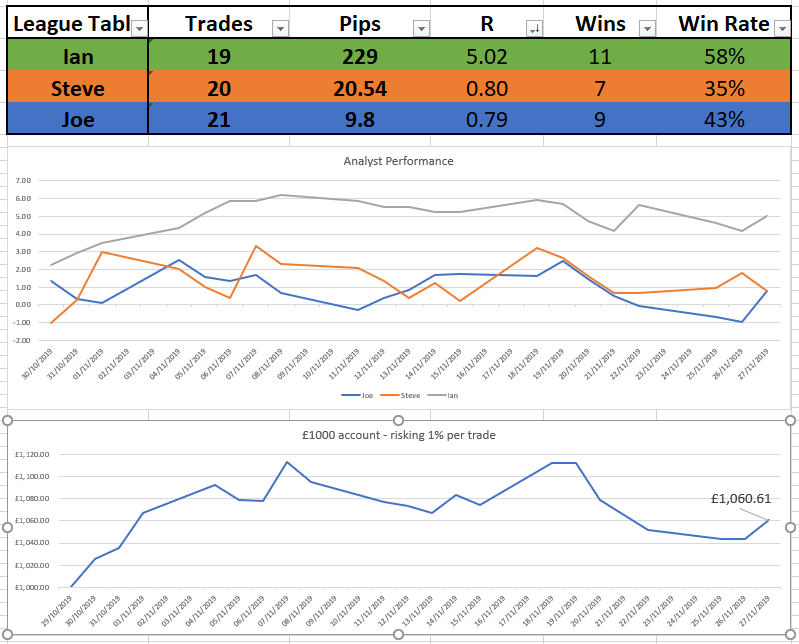 Gun to head trade ideas – Today

Have a great week everyone.
Do you want access to trade ideas, signals, education and more all for free? Sign up and deposit with one of our preferred brokers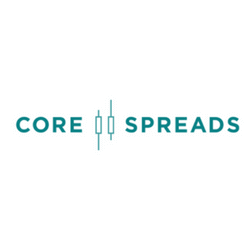 Like our charts? Sign up for free with TradingView.