Video – Talking Bull – White House shifts tack, leaning toward a large-scale stimulus bill
Posted: 9th October 2020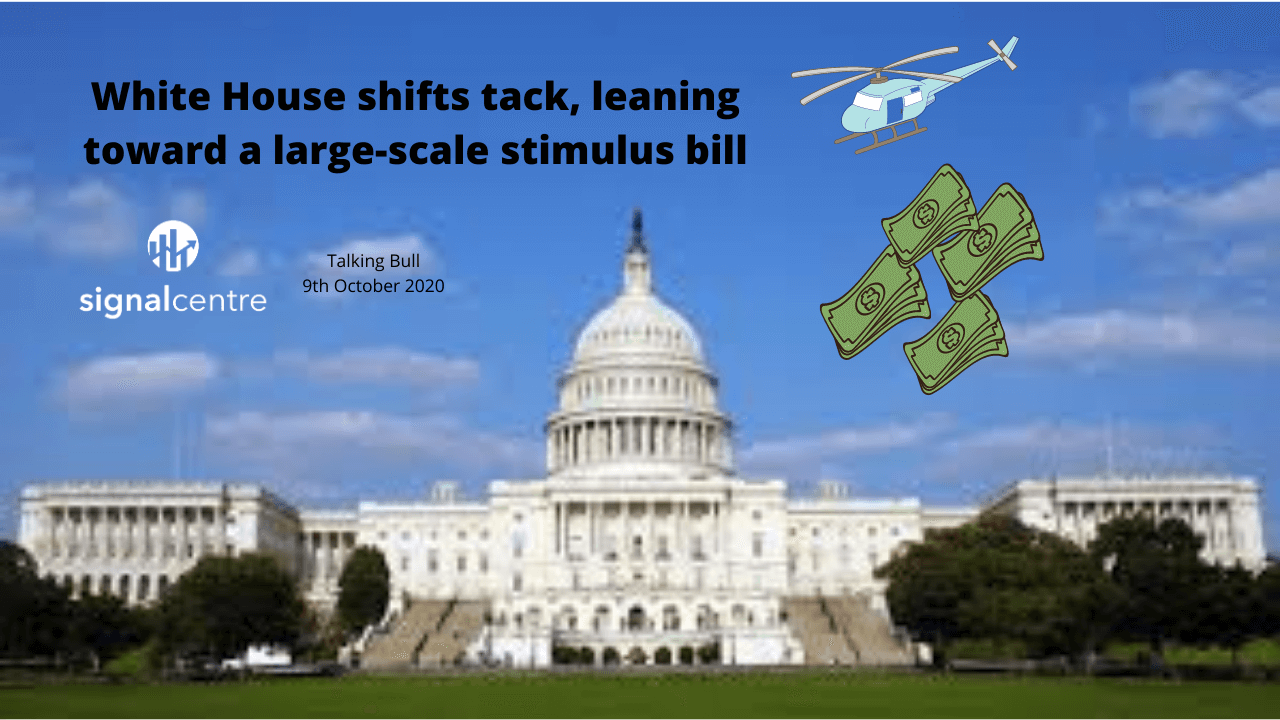 Good morning and welcome to episode 230 of 'Talking Bull'. In this video/podcast we cover the main headlines and what to expect from the day ahead. 
We take a technical look at key markets that are likely to be impacted by today's events. Also, we participate in a 'Gun to the head' challenge where each of us calls a live trade. These will expire at 9pm tonight and we will keep track of the progress over time.
We hope you enjoy it!
Join us on Telegram for more content – https://t.me/SCFree
Show notes:
A small win for Ian at the 9pm close of 0.20R on EURGBP. Joe was stopped on DAX.
We have included an illustration based on a £1000 account. This will follow the combined return of our morning trades by risking 1% of the trading capital per trade. The 1% risk is a variable monetary amount and will rise and fall based on the success of the calls.
We are currently up 107.69% collectively since we began recording Talking Bull on the 30th October 2019. 
News
The dance around a possible US stimulus package continues, as Nancy Pelosi signals that she will not contemplate aid for sectors such as airlines without a deal for US consumers. The White House shifted tack on Thursday, signaling that the administration is again leaning toward a large-scale stimulus bill after House Speaker Nancy Pelosi pushed back on the idea of individual measures for parts of the economy hit by the Covid-19 crisis.
The president continues to row back on his decision to end stimulus talks, apparently remaining keen for a deal of some sort.
France reported 18,129 new coronavirus cases on Thursday and is placing more cities on maximum alert, with restrictions to expand beyond Paris and Marseille. The country's seven-day rolling average of new infections climbed to 13,448, the highest since the start of the outbreak.
Oil in New York is poised for the biggest weekly gain since June with Hurricane Delta forcing operators to shut-in almost 92% of crude output in the Gulf of Mexico as the storm heads toward the U.S. coast. Delta regained major hurricane strength and is forecast to slam into the already battered Louisiana coast on Friday after barreling across the Yucatan Peninsula earlier in the week.
It was a lacklustre session in Asian markets overnight, with flat performance or small gains dominating. With a quiet economic calendar ahead save for Canadian employment data, the focus will remain on the US stimulus talks.
Data – Day ahead
1.30pm – Canada employment report (September):unemployment rate to fall to 10.1% with 250,000 jobs created. Markets to watch: CAD crosses
Gun to head trade ideas – Update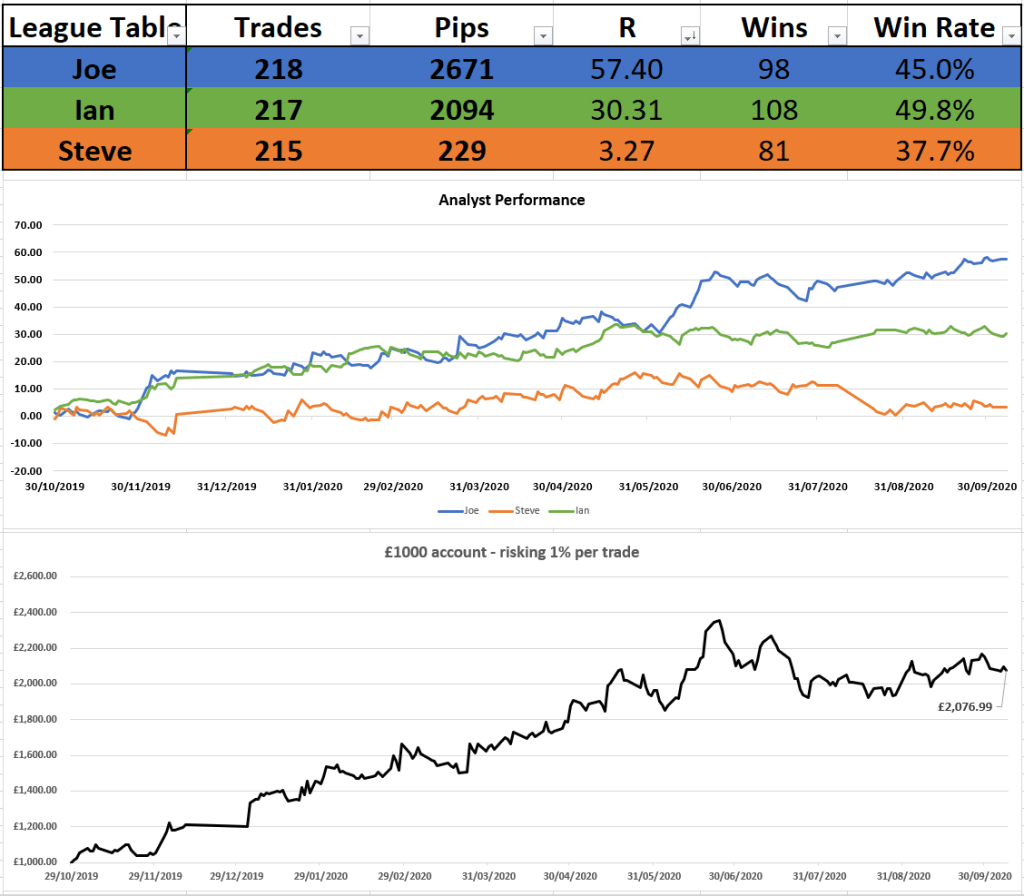 Today's trade ideas

Have a great week everyone.
Get award-winning FCA regulated signals and levels on over 30 markets, as well as education resources so you never trade alone.