Video – Talking Bull – Johnson to make announcement on new restrictions
Posted: 12th October 2020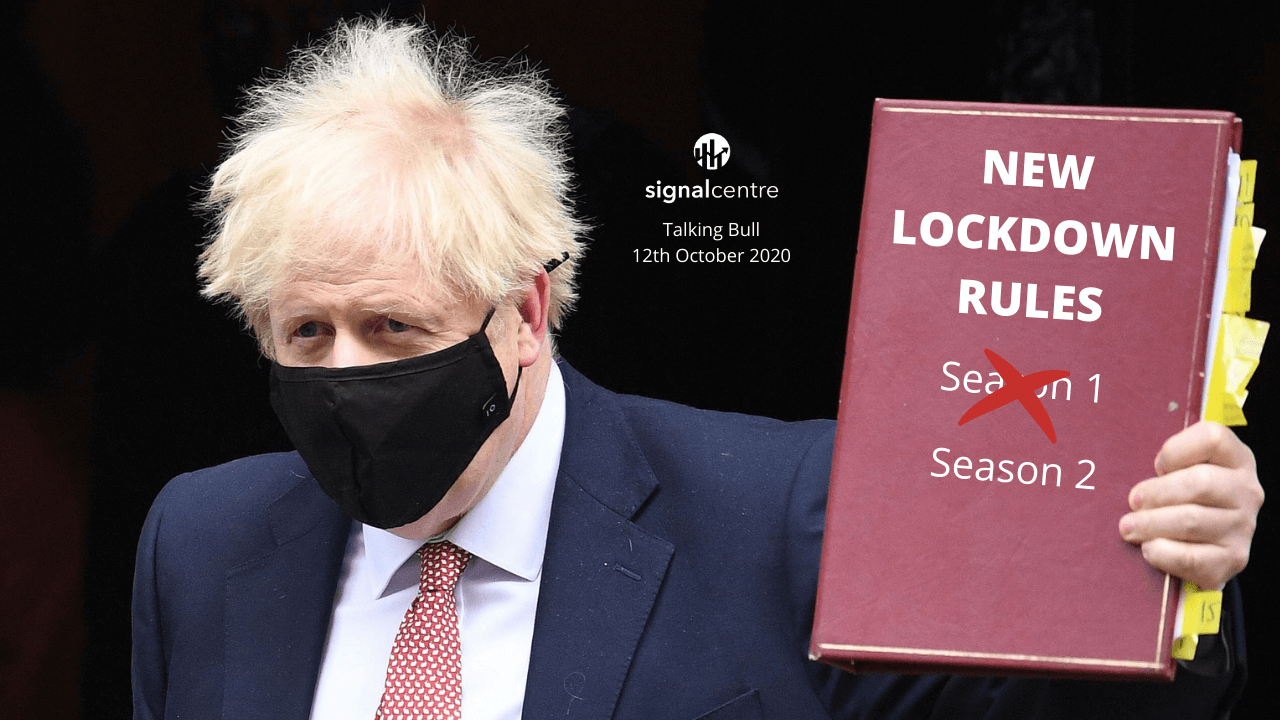 Good morning and welcome to episode 231 of 'Talking Bull'. In this video/podcast we cover the main headlines and what to expect from the day ahead. 
We take a technical look at key markets that are likely to be impacted by today's events. Also, we participate in a 'Gun to the head' challenge where each of us calls a live trade. These will expire at 9pm tonight and we will keep track of the progress over time.
We hope you enjoy it!
Join us on Telegram for more content – https://t.me/SCFree
Show notes:
Joe has a nice win on Bitcoin of 2.23R at the 9pm close on Friday. Ian was stopped out on USDCAD.
We have included an illustration based on a £1000 account. This will follow the combined return of our morning trades by risking 1% of the trading capital per trade. The 1% risk is a variable monetary amount and will rise and fall based on the success of the calls.
We are currently up 110.25% collectively since we began recording Talking Bull on the 30th October 2019. 
News
Risk appetite has started the week on the front foot after gains in Asia overnight on hopes that Chinese leader Xi Jinping will unveil new reforms in a speech on Wednesday.
This expectation has combined with the ongoing hope of more stimulus in the US, the main driver of last week's rebound in equities.
While negotiations on a broader package have slowed, the Trump administration continues to call for a stripped-down programme to come into effect soon. US futures are pointing to a stronger start, with European markets also expected to start the day with gains.
Boris Johnson's Oct. 15 deadline for the outline of a Brexit deal is just days away following an intense weekend of diplomacy. The U.K. prime minister told French President Emmanuel Macron on Saturday that Britain remains committed to seeking a pact with the European Union, but not at any cost.
Recorded Covid-19 infections are jumping in too many countries to name, with several nations tightening social restrictions as a result. Non-essential movement in and out of Madrid was banned, the Czech government is touting an "improved" version of lockdown, Italy is reviewing its measures and the U.K.'s Johnson will make a statement on new curbs. The expectation is that a three-tier local system will be introduced, with parts of northern England to face the harshest restrictions.
European futures are higher after China stocks climbed on optimism before President Xi Jinping's address in Shenzhen this week, with some investors hoping further reforms could drive foreign capital inflows and enhance the tech sector. On U.S. stimulus, President Donald Trump and House Speaker Nancy Pelosi blamed each other for a lack of progress on a new plan to support the economy. Goldman Sachs Group Inc. has a warning on the U.S. currency, saying the dollar may tumble to its lows of 2018 on the rising likelihood of Joe Biden winning the U.S. election and progress on a coronavirus vaccine.
An almost-empty economic calendar is ahead of us for the day, with the focus remaining squarely on more stimulus headlines.
Data – Day ahead
None
Gun to head trade ideas – Update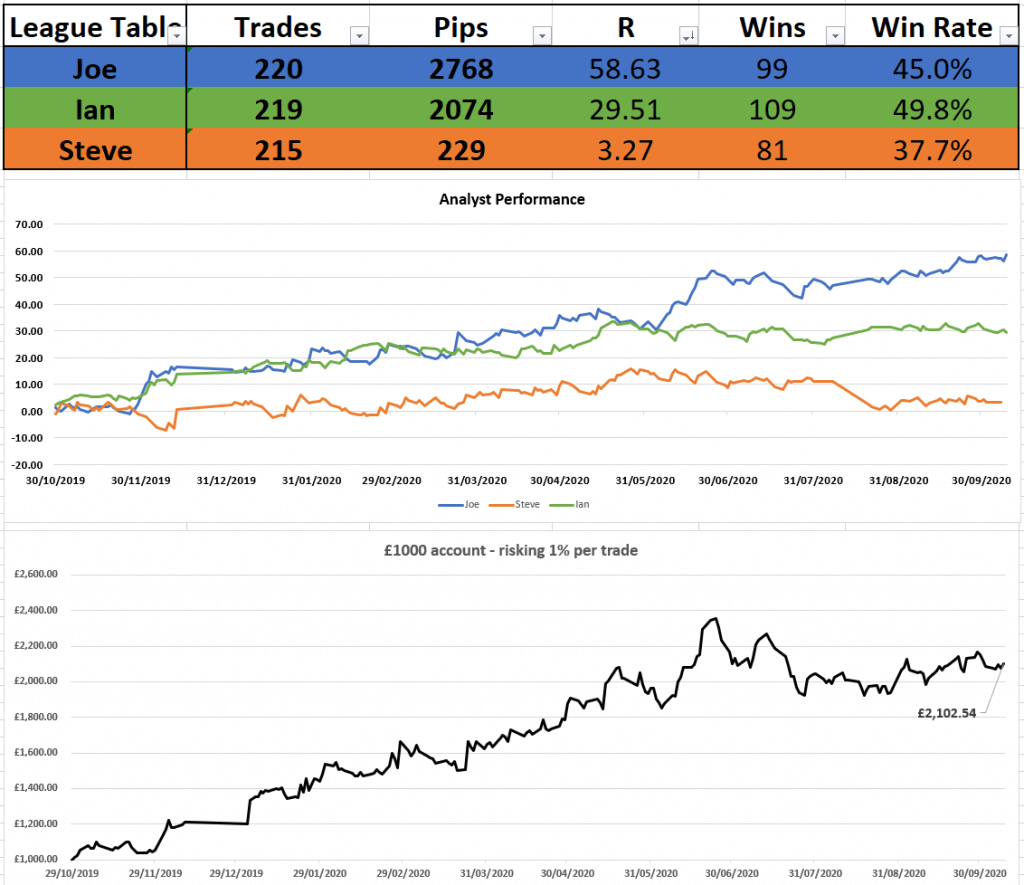 Today's trade ideas

Have a great week everyone.
Get award-winning FCA regulated signals and levels on over 30 markets, as well as education resources so you never trade alone.