VIdeo – Talking Bull – FANG+ Index jumps 3.3%.
Posted: 13th October 2020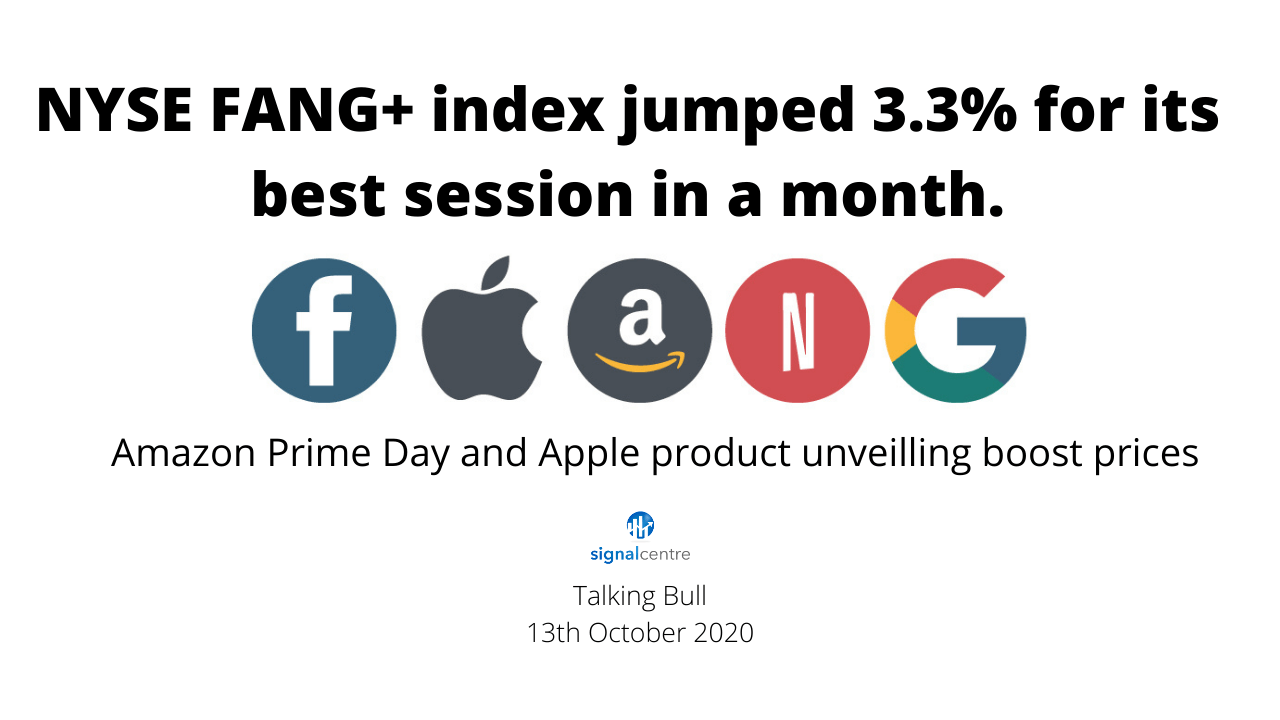 Good morning and welcome to episode 232 of 'Talking Bull'. In this video/podcast we cover the main headlines and what to expect from the day ahead. 
We take a technical look at key markets that are likely to be impacted by today's events. Also, we participate in a 'Gun to the head' challenge where each of us calls a live trade. These will expire at 9pm tonight and we will keep track of the progress over time.
We hope you enjoy it!
Join us on Telegram for more content – https://t.me/SCFree
Show notes:
Steve's first day back resulted in a 0.85R win on FTSE. Ian was down 0.19R on the 9pm close on GBPJPY. Joe was stopped out on AUDJPY.
We have included an illustration based on a £1000 account. This will follow the combined return of our morning trades by risking 1% of the trading capital per trade. The 1% risk is a variable monetary amount and will rise and fall based on the success of the calls.
We are currently up 109.57% collectively since we began recording Talking Bull on the 30th October 2019. 
News
The impending arrival of big-name earnings helped to drive US markets higher yesterday, providing a welcome distraction from endless stimulus discussions. U.S. stocks climbed to an almost six-week high amid a rally in some of the world's largest technology companies. The NYSE FANG+ index jumped 3.3% for its best session in a month, with a little help from the options market, ahead of Amazon Prime Day and an Apple Inc. product unveiling.
US banks are expected to have had a better quarter than Q2, but are still forecast to see substantial increases in loan loss provisions.
Asian markets made headway, as investors turned their focus to the latest corporate earnings figures.
Oil prices have come under pressure as the IEA warned of weaker demand, helping to reverse recent gains in the price.
U.K. Prime Minister Boris Johnson announced bars and pubs will be closed in the worst-hit parts of England to control a surge in coronavirus cases, and his top health adviser warned more measures might still be needed.
Johnson & Johnson said its Covid-19 vaccine study has been temporarily halted after a clinical trial participant experienced an unexplained illness. The participant's condition is being evaluated, and J&J says it will share more information after further investigation.
On the calendar for today are the German ZEW figures and US CPI.
Data – Day ahead
10am – German ZEW index (October): previous reading 77.4. Markets to watch: EUR crosses
1.30pm – US CPI (September): prices to rise 1.4% YoY and core CPI to rise 1.7% YoY. Markets to watch: USD crosses
Gun to head trade ideas – Update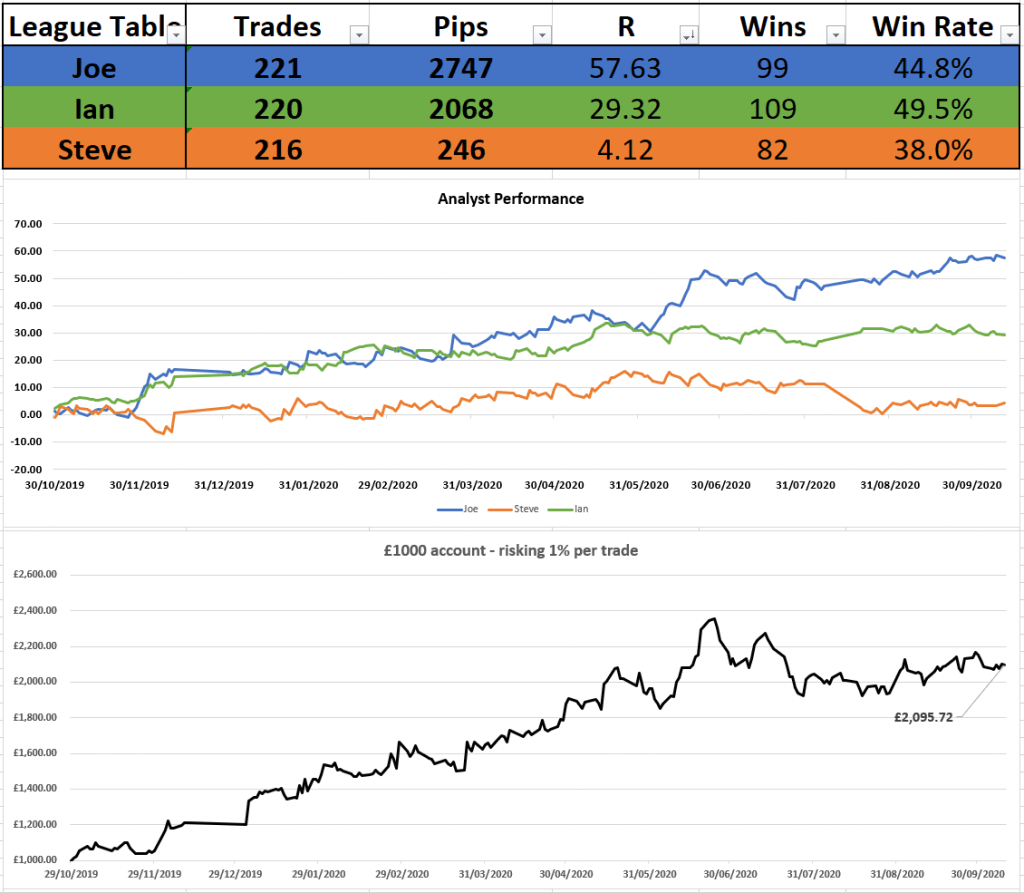 Today's trade ideas

Have a great week everyone.
Get award-winning FCA regulated signals and levels on over 30 markets, as well as education resources so you never trade alone.