Video – Talking Bull – Blame game continues ahead of tomorrow's big Brexit deal deadline
Posted: 14th October 2020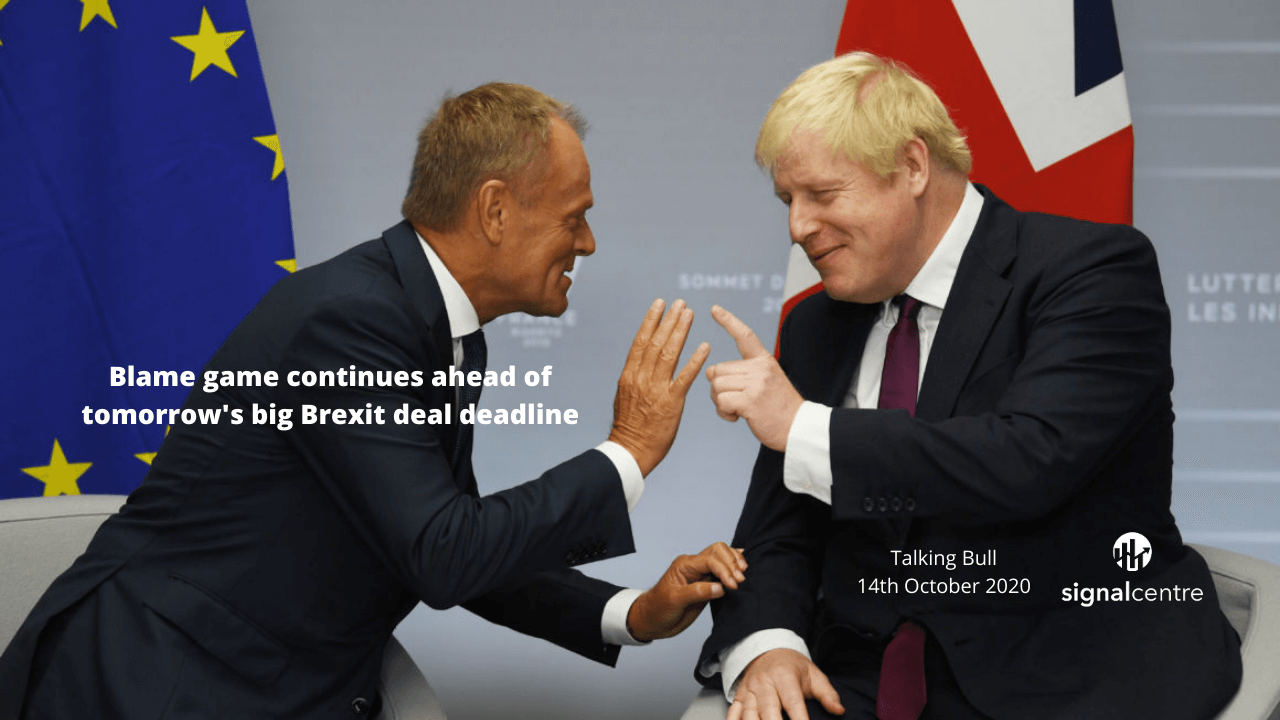 Good morning and welcome to episode 233 of 'Talking Bull'. In this video/podcast we cover the main headlines and what to expect from the day ahead. 
We take a technical look at key markets that are likely to be impacted by today's events. Also, we participate in a 'Gun to the head' challenge where each of us calls a live trade. These will expire at 9pm tonight and we will keep track of the progress over time.
We hope you enjoy it!
Join us on Telegram for more content – https://t.me/SCFree
Show notes:
Ian had the most impressive outcome yesterday with a 2.25R return on DXY. Steve also managed a win with a 0.35R return on FTSE. Joe was stopped out on EURGBP.
We have included an illustration based on a £1000 account. This will follow the combined return of our morning trades by risking 1% of the trading capital per trade. The 1% risk is a variable monetary amount and will rise and fall based on the success of the calls.
We are currently up 115.70% collectively since we began recording Talking Bull on the 30th October 2019. 
News
Apple Inc. unveiled its latest range of iPhones, a product line that Wall Street reckons is about to kick off a new cycle of sales growth for the world's largest technology company.
The blame game continues ahead of tomorrow's big Brexit deal deadline as the U.K. and European Union have so far failed to reach a compromise.
Progress on coronavirus treatments hit another stumbling block as Eli Lilly & Co. said enrolment of participants in a clinical trial of its antibody therapy had been paused due to a potential safety concern.
Prospects for U.S. fiscal stimulus before next month's election dimmed as House Speaker Nancy Pelosi demanded the White House revamp its latest offer and Senate Republican leader Mitch McConnell pushed a smaller-scale strategy that Pelosi quickly rejected.
Stalemate in US stimulus talks pushed markets lower yesterday, despite some better earnings figures from US banks. The Topix and ASX 200 fell, while the Kospi in South Korea was flat.
Yesterday's drop in US equities marked the first weakness in several days, as stimulus talks broke down once again, although the mood was lifted to an extent as JPMorgan and Citigroup both reported smaller than expected loan loss provisions.
Tech stocks remained strong ahead of Apple's iPhone announcement, with two new products unveiled by the tech giant.
After yesterday's US CPI reading, today sees just the monthly PPI figure for the US on the economic calendar.
Data – Day ahead
1.30pm – US PPI (September): factory-gate prices to rise 0.2% MoM. Markets to watch: USD crosses
Gun to head trade ideas – Update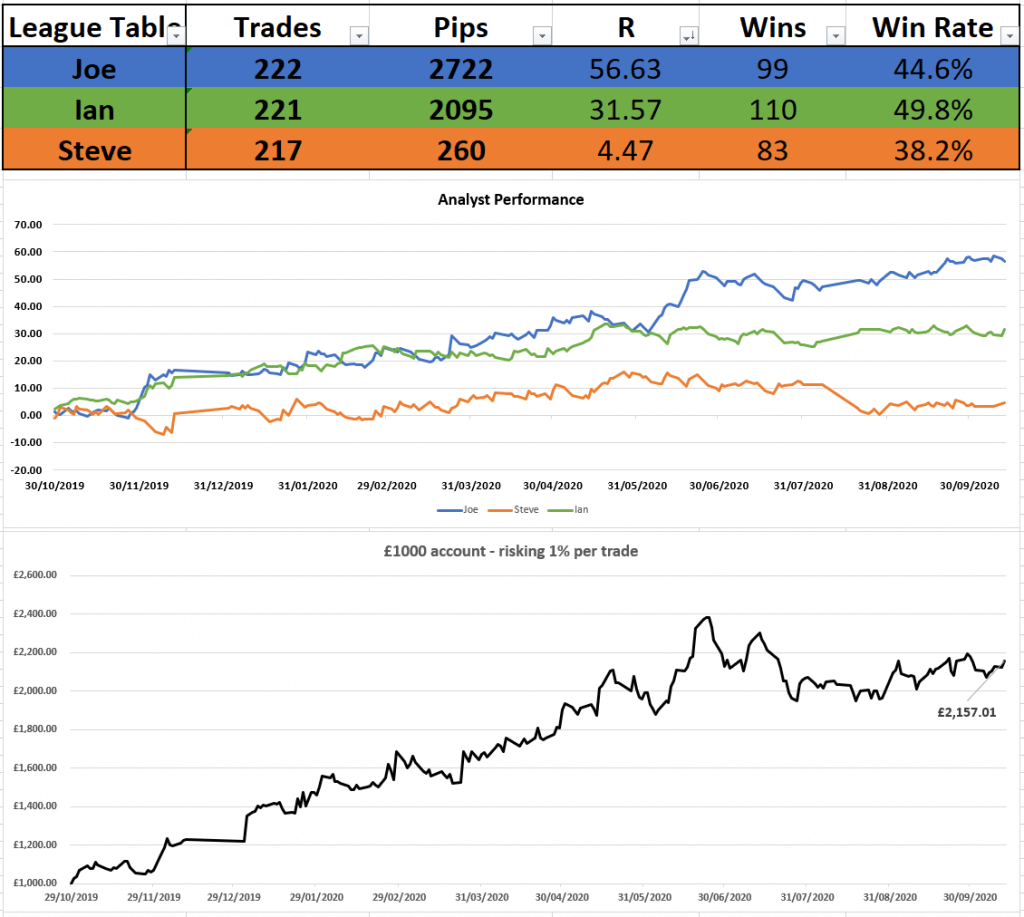 Today's trade ideas

Have a great week everyone.
Get award-winning FCA regulated signals and levels on over 30 markets, as well as education resources so you never trade alone.