Video – Talking Bull – Steve nails NASDAQ
Posted: 15th October 2020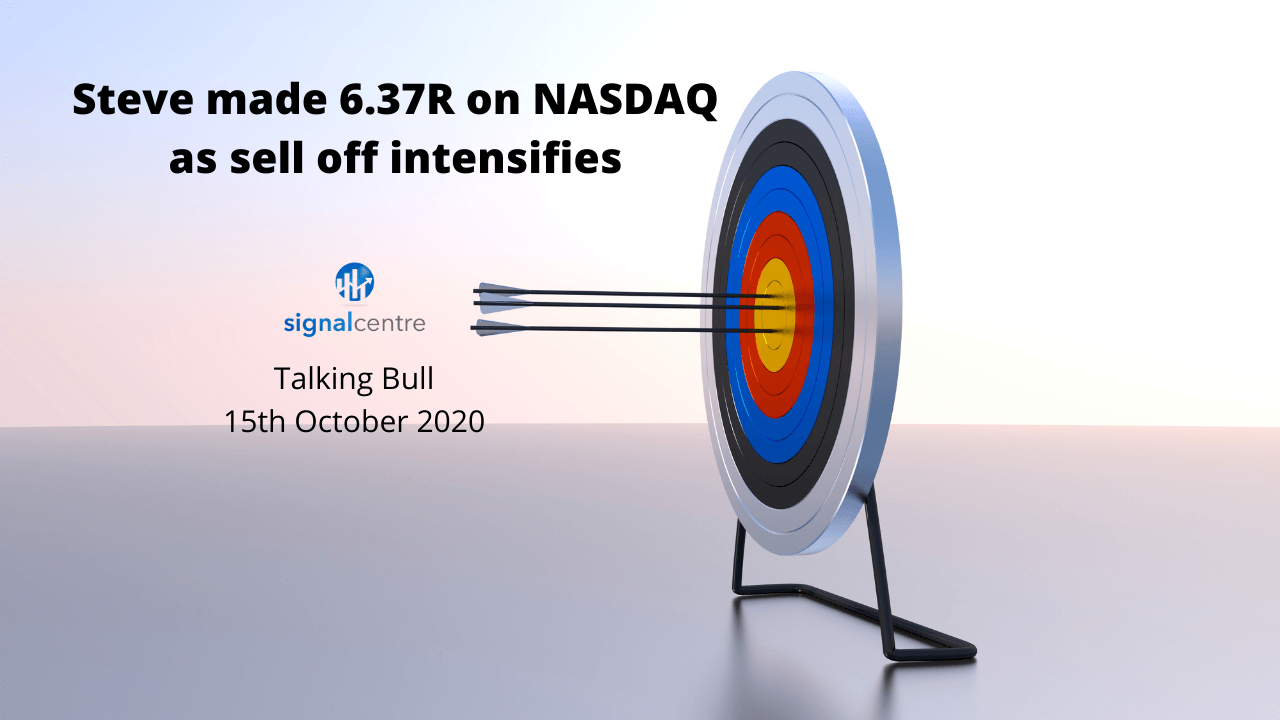 Good morning and welcome to episode 234 of 'Talking Bull'. In this video/podcast we cover the main headlines and what to expect from the day ahead. 
We take a technical look at key markets that are likely to be impacted by today's events. Also, we participate in a 'Gun to the head' challenge where each of us calls a live trade. These will expire at 9pm tonight and we will keep track of the progress over time.
We hope you enjoy it!
Join us on Telegram for more content – https://t.me/SCFree
Show notes:
Steve landed a whopper yesterday with a 6.37R return on NASDAQ, this completely overshadowed Joe's 1.58R win on DXY. Overall it was a very good day!
We have included an illustration based on a £1000 account. This will follow the combined return of our morning trades by risking 1% of the trading capital per trade. The 1% risk is a variable monetary amount and will rise and fall based on the success of the calls.
We are currently up 132.85% collectively since we began recording Talking Bull on the 30th October 2019. 
News
Europe is tightening its Covid-19 restrictions, and fast. An imminent change in rules in London is likely, according to an official in Mayor Sadiq Khan's office, which would ban two separate households from meeting indoors. The report comes amid a debate over whether or not an England-wide "circuit breaker" is needed. Elsewhere, France announced a curfew in Paris and other cities.
It's a familiar story as much hype around a Brexit deadline comes to nothing. The pound rebounded from a one-week low against the dollar after the U.K. signalled it would continue trade talks with the European Union beyond Boris Johnson's Oct. 15 deadline. Both sides now consider the end of October or first few days of November as the real deadline.
Brexit is far from the only issue lacking progress, with the chances of U.S. Congress passing a pre-election coronavirus stimulus deal all but gone. Treasury Secretary Steven Mnuchin indicated that politics undermined negotiations. Mnuchin said that the two sides remained far apart in the discussions, although the possibility of smaller, targeted stimulus, was left open.
Nonetheless, for a market that had been expecting a broad-based rescue package the news came as a disappointment. Better earnings from US banks such as Goldman Sachs continued to provide some good news, but the overall tone of yesterday's session was broadly negative.
Today's calendar sees the release of weekly US jobless claims, plus the New York and Philadelphia Fed manufacturing indices and the delayed release of weekly EIA crude inventories.
Data – Day ahead
1.30pm – US initial jobless claims (w/e 10 October), NY Empire state mfg index, Philadelphia Fed mfg index (September): claims expected to fall to 852K from 857K, Empire mfg index to fall to 5 and Philly Fed index to fall to 13. Markets to watch: US indices, USD crosses
4pm – US EIA crude inventories (w/e 9 October): stocks rose by 500,000 barrels a week earlier. Markets to watch: Brent, WTI
US Earnings – Morgan Stanley, Honeywell International Inc
Gun to head trade ideas – Update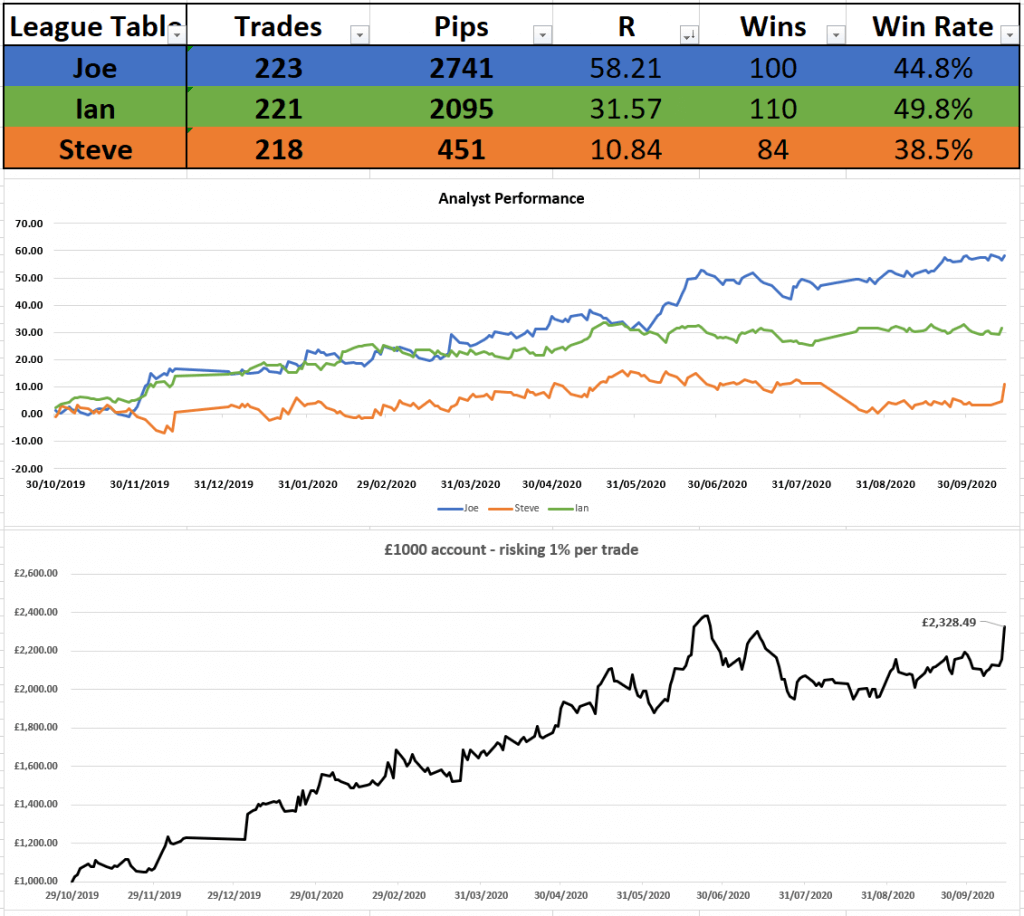 Today's trade ideas

Have a great week everyone.
Get award-winning FCA regulated signals and levels on over 30 markets, as well as education resources so you never trade alone.