Video – Talking Bull – London in tier 2 from Saturday
Posted: 16th October 2020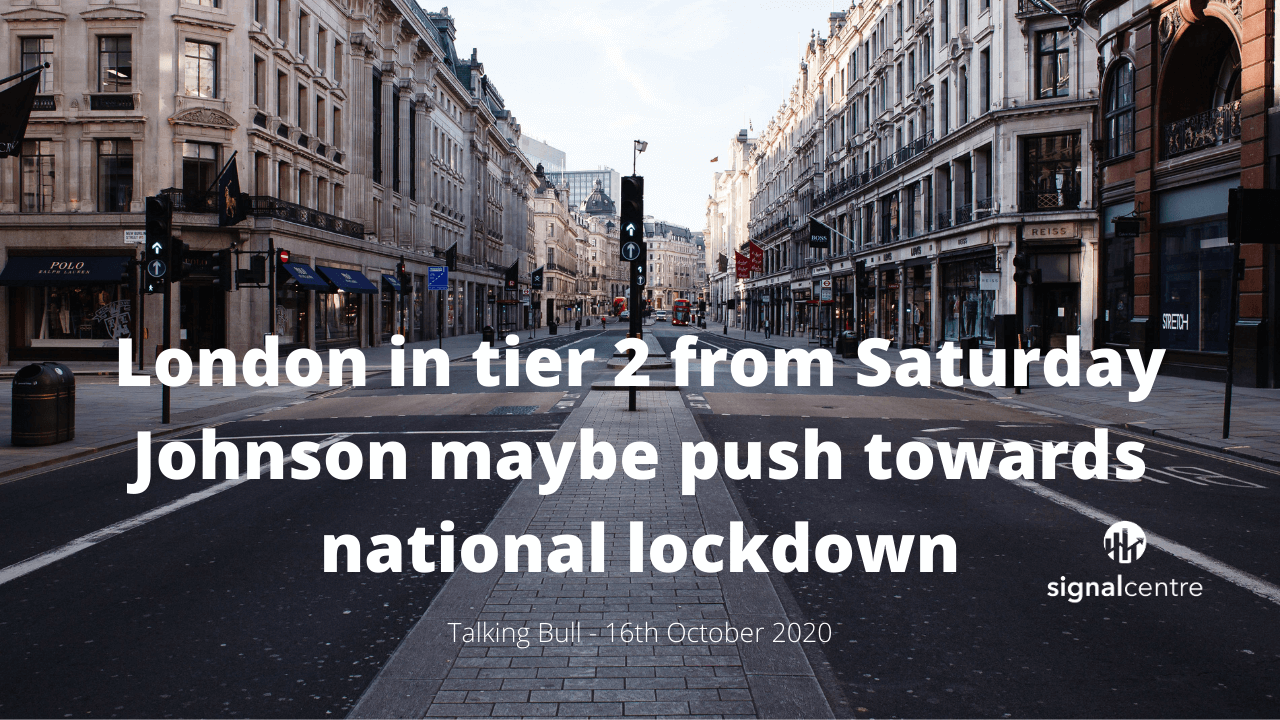 Good morning and welcome to episode 235 of 'Talking Bull'. In this video/podcast we cover the main headlines and what to expect from the day ahead. 
We take a technical look at key markets that are likely to be impacted by today's events. Also, we participate in a 'Gun to the head' challenge where each of us calls a live trade. These will expire at 9pm tonight and we will keep track of the progress over time.
We hope you enjoy it!
Join us on Telegram for more content – https://t.me/SCFree
Show notes:
Babck to back big wins for Steve as he hit target on EURJPY for a 3R win. Joe was stopped out on EURGBP.
We have included an illustration based on a £1000 account. This will follow the combined return of our morning trades by risking 1% of the trading capital per trade. The 1% risk is a variable monetary amount and will rise and fall based on the success of the calls.
We are currently up 137.50% collectively since we began recording Talking Bull on the 30th October 2019. 
News
Negotiations between Britain and the European Union over their relationship post year-end are approaching a crisis after EU leaders told U.K. Prime Minister Boris Johnson he must make concessions. David Frost, the U.K.'s chief negotiator, said he was "surprised" and "disappointed" at the warning, adding that Johnson would respond on Friday.
Londoners are banned from mixing with other households indoors from Saturday, but with leaders in the north of England fighting back against curbs, Johnson may be pushed toward a national lockdown. Paris curfews are also due to begin, with France joining Germany, Italy and Ireland in reporting record daily infections, while Spain added the most since April.
Trade wars are back on the agenda after the U.S. threatened retaliation if the EU goes ahead with tariffs on $4 billion worth of American products. "If they strike back, then we'll strike much harder," President Donald Trump told reporters. "They don't want to do anything, I can tell you that," he added.
The second wave of Coronavirus passing over Europe and the US has continued to hurt sentiment overnight, with Asian markets largely in the red as we head into the weekend.
Intriguingly, the Hang Seng providing the one bright spot, gaining over 1%.
While Trump has offered to agree a more substantial stimulus package in a bid to find common ground with the Democrats, there is a feeling that we are too close to the election for any major breakthrough to occur.
While we saw a sharp fall in crude inventories yesterday, overnight trade saw energy prices slump as the prospect of another bout of Western lockdowns hurt demand expectations.
Looking ahead, a relatively light economic calendar sees US retail sales, industrial production, and consumer sentiment provide a US-centric focus after yesterdays initial jobless claims figure.
Data – Day ahead
10am – eurozone CPI (September, final): prices to fall 0.3% YoY. Markets to watch: EUR crosses
1.30pm – US retail sales (September): sales to rise 0.5% MoM. Markets to watch: US indices, USD crosses
3pm – US Michigan consumer confidence (October, preliminary): expected to fall to 72 from 80. Markets to watch: US indices, USD crosses
US Earnings – Bank of New York Mellon, Statestreet, Schlumberger
Gun to head trade ideas – Update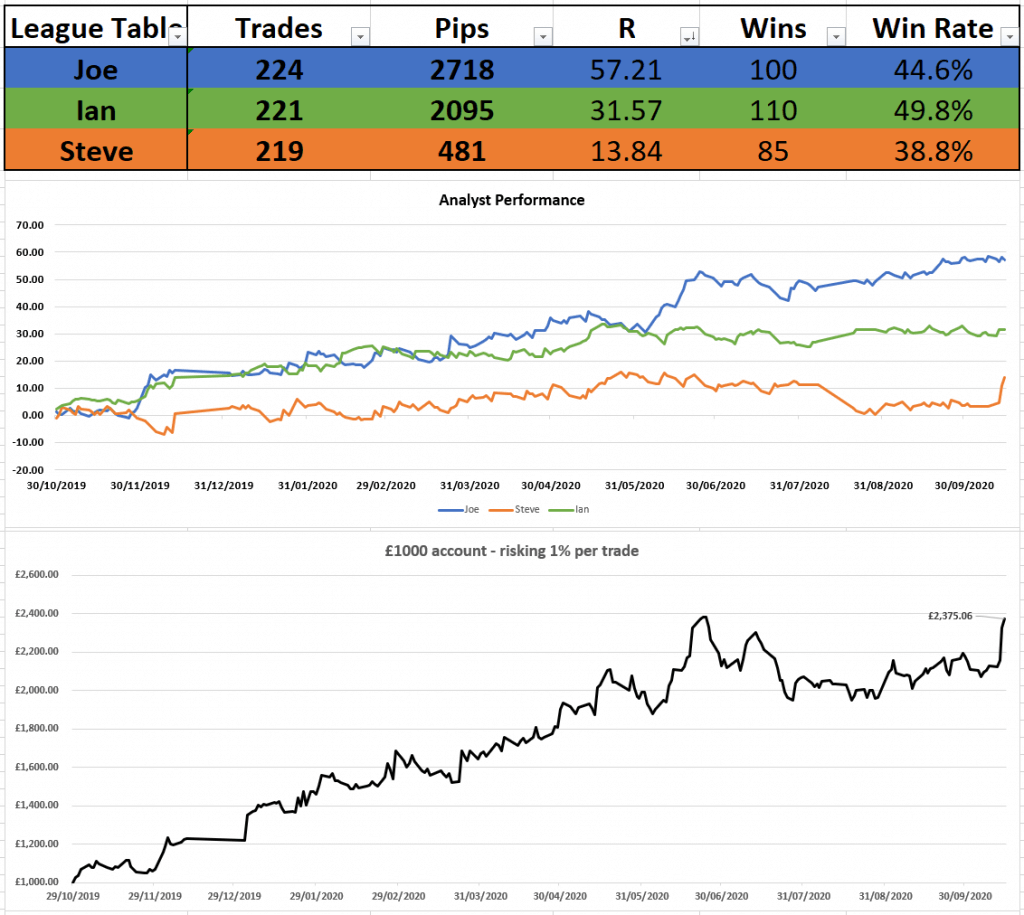 Today's trade ideas

Have a great week everyone.
Get award-winning FCA regulated signals and levels on over 30 markets, as well as education resources so you never trade alone.