Video – Talking Bull – UK Q3 GDP grew 15.5%
Posted: 12th November 2020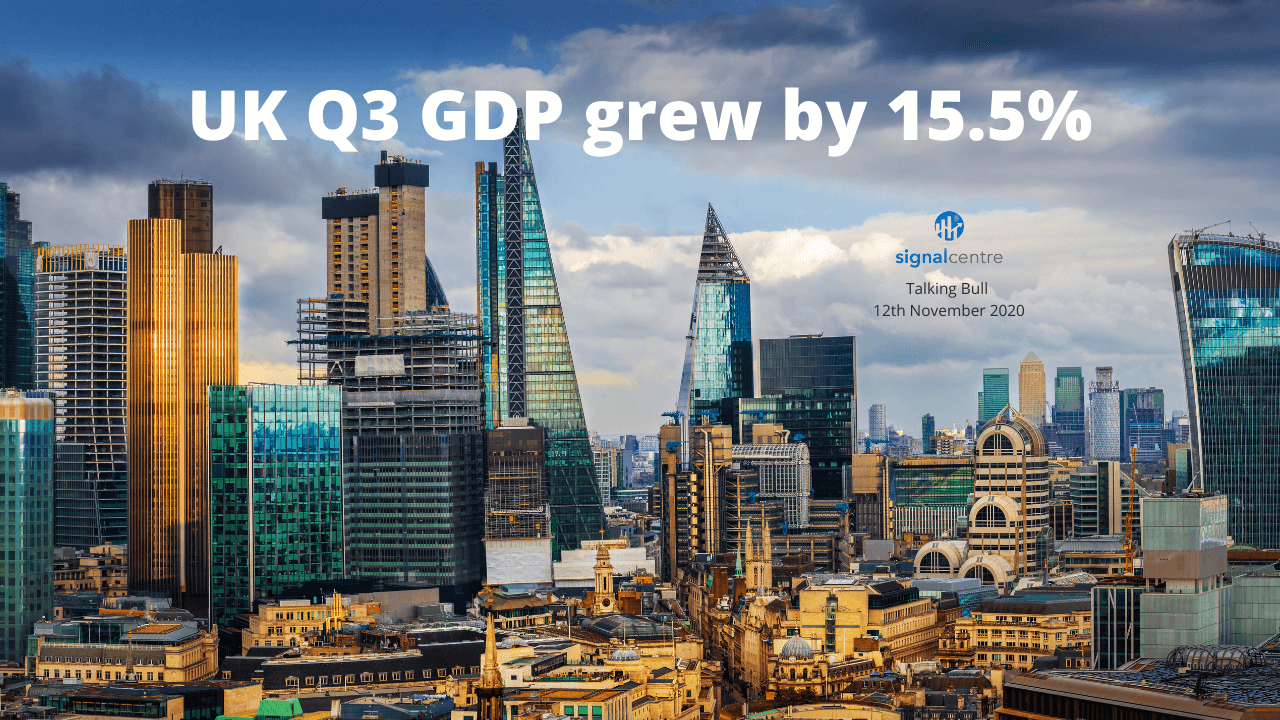 Good morning and welcome to episode 254 of 'Talking Bull'. In this video/podcast we cover the main headlines and what to expect from the day ahead. 
We take a technical look at key markets that are likely to be impacted by today's events. Also, we participate in a 'Gun to the head' challenge where each of us calls a live trade. These will expire at 9pm tonight and we will keep track of the progress over time.
We hope you enjoy it!
Join us on Telegram for more content – https://t.me/SCFree
Show notes:
A hatrick of wins yesterday Joe made 1.32R on Gold, Ian made 1.03R on EURGBP and Steve made 0.21R on USDJPY.
We have included an illustration based on a £1000 account. This will follow the combined return of our morning trades by risking 1% of the trading capital per trade. The 1% risk is a variable monetary amount and will rise and fall based on the success of the calls.
We are currently up 152.96% collectively since we began recording Talking Bull on the 30th October 2019. 
News
Days after positive results on Pfizer and BioNTech's vaccine candidate boosted global equity markets, Moderna is entering the spotlight after accruing enough results to analyze its shot's effectiveness. The U.S. biotech firm said it could hand the data to an independent monitoring committee within days. Its shares closed the day up more than 8%. As the latest Covid wave continues to swell, there are glimmers of hope in some of Europe's worst-hit countries that the disease's surge may be cresting.
ECB President Christine Lagarde said policy makers will focus on emergency bond purchases and long-term loans for their next wave of stimulus, effectively ruling out interest-rate cuts as a way to aid the economy.  The ECB is widely predicted to increase and extend its 1.35 trillion-euro pandemic bond-buying program at its meeting in December.
OPEC and its allies including Russia are likely to delay an increase to production rates that was set for January, according to several delegates.
The U.K. government is intensifying talks with industry as it seeks to avert Brexit disruption at year-end, with companies facing upheaval even if Britain and the EU sign a trade deal.
A mixed overnight session highlighted the start of a more cautious approach from markets after days of upside in the wake of Monday's Pfizer announcement. Early gains were erased, with traders shifting back towards tech stocks after a period of value outperformance. Nevertheless, with further Pfizer, Moderna, and AstraZeneca announcements looming in the coming weeks, the potential upside associated with such a breakthrough could limit downside as short-sellers stay away. Moderna has said it is preparing to submit its vaccine to an independent safety board in a bid to clarify its efficacy. Crude futures continue to rise, with Brent heading back up towards a two-month high as traders prepare for a return to demand in 2021.
The European focus has started with a host of UK data, where Q3 growth dominated with a 15.5% rebound falling a little short of the 15.8% expected.
Meanwhile, industrial and manufacturing production also grew by less than expected. Looking ahead, watch out for eurozone industrial production, US unemployment claims, crude inventories, and a virtual discussion between Bailey (BoE), Powell (Fed) & Lagarde (ECB).
Data Today
1.30pm – US CPI (October), jobless claims (w/e 7 November): prices to rise 1.5% YoY and core CPI to rise 1.8% YoY. Meanwhile, jobless claims to fall to 762K from 787K. Markets to watch: USD crosses
4pm – US EIA crude inventories (w/e 6 November): (delayed by a day due to Veterans' Day) stockpiles fell by 8 million barrels in the previous week. Markets to watch: Brent, WTI
Gun to head trade ideas – Update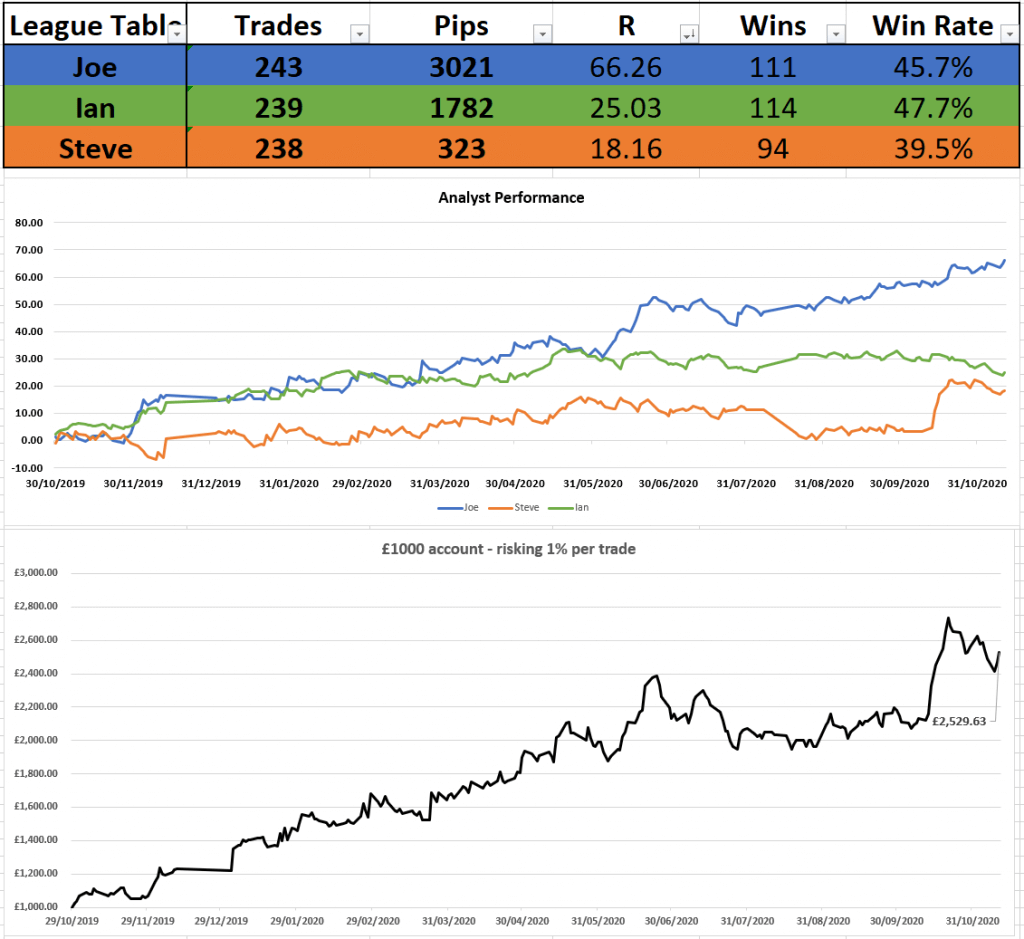 Today's trade ideas

Have a great week everyone.
Get award-winning FCA regulated signals and levels on over 30 markets, as well as education resources so you never trade alone.