Video – Talking Bull – Brexit talks could drag on further amid a struggle to reach a trade deal.
Posted: 16th November 2020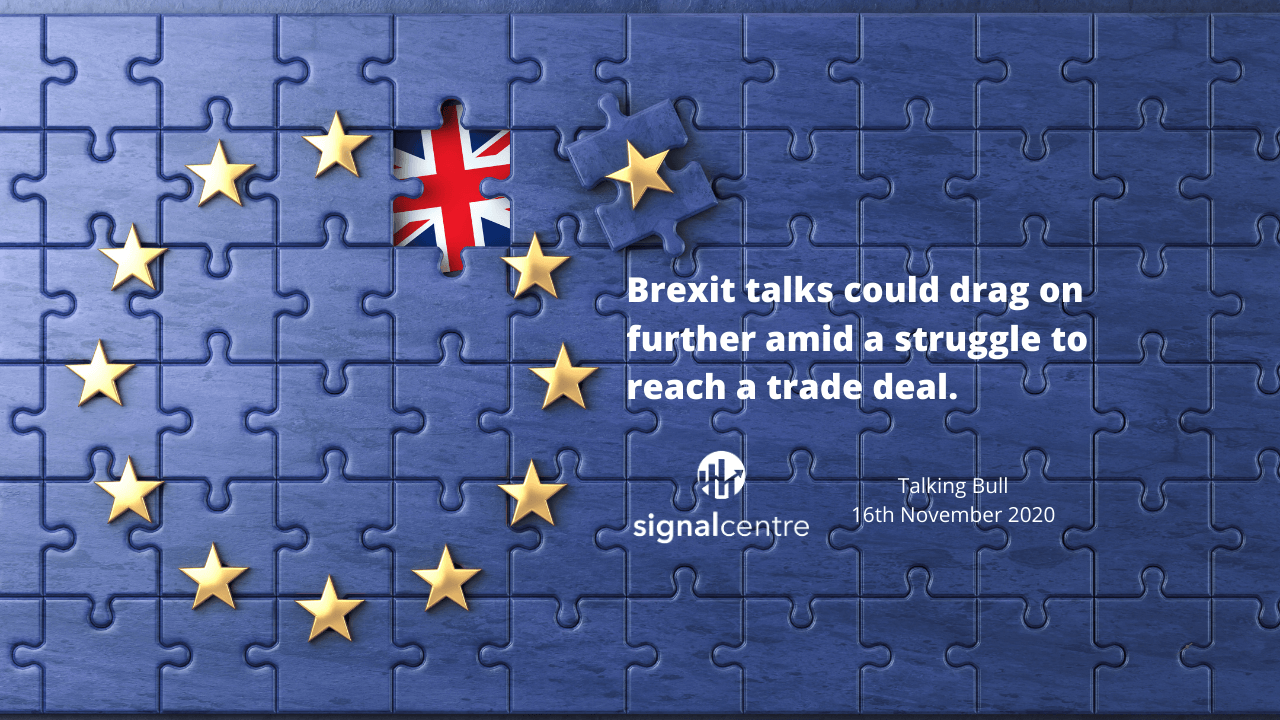 Good morning and welcome to episode 256 of 'Talking Bull'. In this video/podcast we cover the main headlines and what to expect from the day ahead. 
We take a technical look at key markets that are likely to be impacted by today's events. Also, we participate in a 'Gun to the head' challenge where each of us calls a live trade. These will expire at 9pm tonight and we will keep track of the progress over time.
We hope you enjoy it!
Join us on Telegram for more content – https://t.me/SCFree
Show notes:
Ian made 0.71R on EURGBP, Steve was stopped out on DAX.
We have included an illustration based on a £1000 account. This will follow the combined return of our morning trades by risking 1% of the trading capital per trade. The 1% risk is a variable monetary amount and will rise and fall based on the success of the calls.
We are currently up 154.16% collectively since we began recording Talking Bull on the 30th October 2019. 
News
Surprise, surprise, Brexit talks could drag on further amid a struggle to reach a trade deal. U.K. Environment Secretary George Eustice said it may be possible to "squeeze out extra time" beyond this week. With state aid and fishing remaining key sticking points.
There's a new acronym to learn after Asia Pacific nations including China, Japan and South Korea signed the world's largest regional free-trade agreement, encompassing nearly a third of the global population and gross domestic product. Top officials from 15 nations sealed the Regional Comprehensive Economic Partnership, or "RCEP," after nearly a decade in the making.
The trade news helped push Asian stocks toward a record close, while data showed China's economic recovery strengthened in October, with consumer spending picking up and industrial production rising faster than expected.
Stocks are once again on the front foot, as the prospect of a vaccine-led recovery helps to gloss over any current economic weakness in the face of record global coronavirus cases.
Nevertheless, overnight data out of both China and Japan helped to bolster that recent bullish sentiment, with Japanese GDP (5.0% from -7.9%) and Chinese Fixed Asset Investment (2020 high of 1.8%) in particular standing out.
On a day largely devoid of any major economic releases, an appearance from ECB President Lagarde could be worth watching after she mentioned a potential 'bazooka' stimulus package at the roundtable discussion on Friday.
Other than that, Brexit talks look to intensify as the year-end deadline draws ever-closer. Thus it looks likely that trade in the pound becomes increasingly volatile in nature.
Data Today
1.30pm – US Empire State mfg index (November): expected to rise to 12.9. Markets to watch: USD crosses
Gun to head trade ideas – Update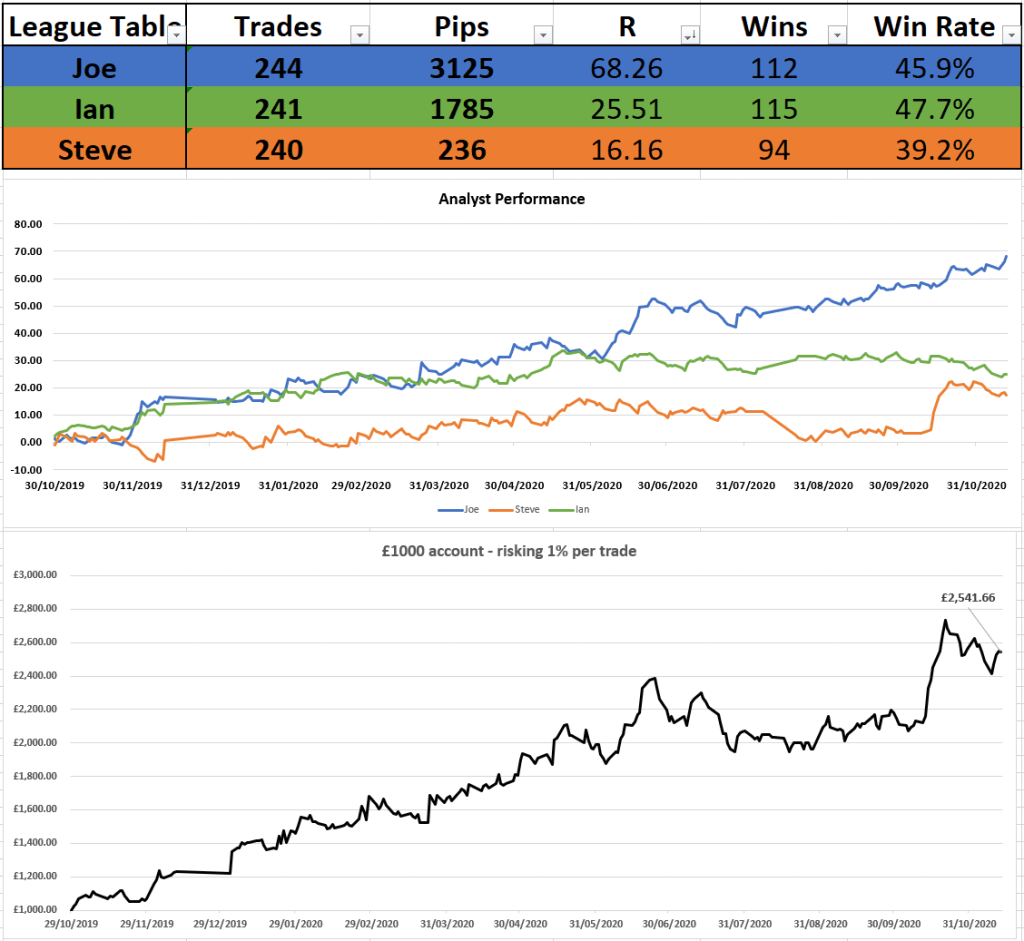 Today's trade ideas

Have a great week everyone.
Get award-winning FCA regulated signals and levels on over 30 markets, as well as education resources so you never trade alone.