Video – Talking Bull – Investors rotate into riskier stocks due to Moderna Inc.'s vaccine trial
Posted: 17th November 2020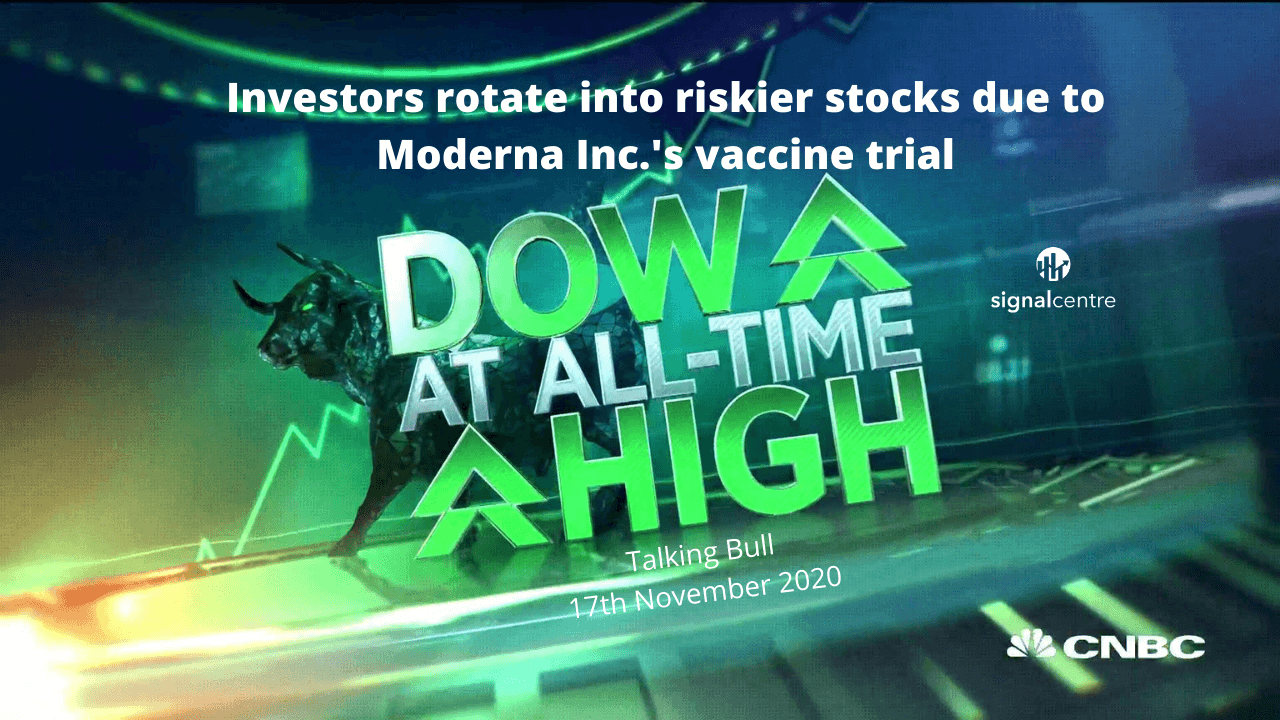 Good morning and welcome to episode 257 of 'Talking Bull'. In this video/podcast we cover the main headlines and what to expect from the day ahead. 
We take a technical look at key markets that are likely to be impacted by today's events. Also, we participate in a 'Gun to the head' challenge where each of us calls a live trade. These will expire at 9pm tonight and we will keep track of the progress over time.
We hope you enjoy it!
Join us on Telegram for more content – https://t.me/SCFree
Show notes:
Ian had the only winner on the day with a 0.33R return on EURJPY. Joe and Steve were stopped out on the news of the Moderna vaccine, which caused a small volatility spike.
We have included an illustration based on a £1000 account. This will follow the combined return of our morning trades by risking 1% of the trading capital per trade. The 1% risk is a variable monetary amount and will rise and fall based on the success of the calls.
We are currently up 149.93% collectively since we began recording Talking Bull on the 30th October 2019. 
News
Investors continue to rotate into stocks more sensitive to economic growth after Moderna Inc.'s vaccine trial update lifted shares Monday, adding to optimism surrounding Pfizer and BioNTech data last week. The Dow Jones Industrial Average closed at a record high, and while most Asian benchmarks were little changed, energy and financial stocks pushed higher.
Vaccines may well be on the horizon, but new restrictions keep on coming. German Chancellor Angela Merkel urged people to limit public and private gatherings, and she had proposed requiring face masks for all school students but failed to push through a range of new measures. Sweden, one of the few countries to avoid a coronavirus lockdown earlier this year, resorted to its toughest restrictions yet after an influx of people filling intensive care beds. "Don't go to gyms, don't go to libraries. Don't host dinners, don't host parties. Cancel," Prime Minister Stefan Lofven said.
It's been a long time coming, but Tesla Inc. was finally named to one of the world's most famous stock indexes in an action that will greatly broaden its investor base. The firm will enter the S&P 500 on Dec. 21 following months of speculation that has helped drive a nearly fivefold rally in the stock this year, making the electric vehicle pioneer the biggest company ever to be added to the gauge.
Oil bulls got another boost as a technical panel that advises ministers suggested the OPEC+ oil alliance should consider delaying its planned output boost by between three and six months.
Asian markets managed to largely grind higher overnight, with moderate gains across Japan, Hong Kong and Australia making up for slight losses on the Chinese CSI 300.
Yesterday's vaccine news from Moderna and China did help lift the value proposition once again, yet the impact was muted in comparison to last week's Pfizer breakthrough given the already impressive outperformance in the area.
Energy prices have continued to gain ground, with rumours of a 3-6 month delay in OPEC output hikes. With the OPEC meeting taking place today, crude prices will likely form a dominant theme for the day ahead.
Also watch out for the latest US retail sales, and industrial production releases. On the central bank front, appearances from BoE Governor Bailey, and Fed chair Powell should provide another area of interest.
Data Today
1.30pm – US retail sales (October): sales to rise 0.5% MoM. Markets to watch: USD crosses
11.50pm – Japan trade balance (October): exports fell 4.9% last month. Markets to watch: JPY crosses
Gun to head trade ideas – Update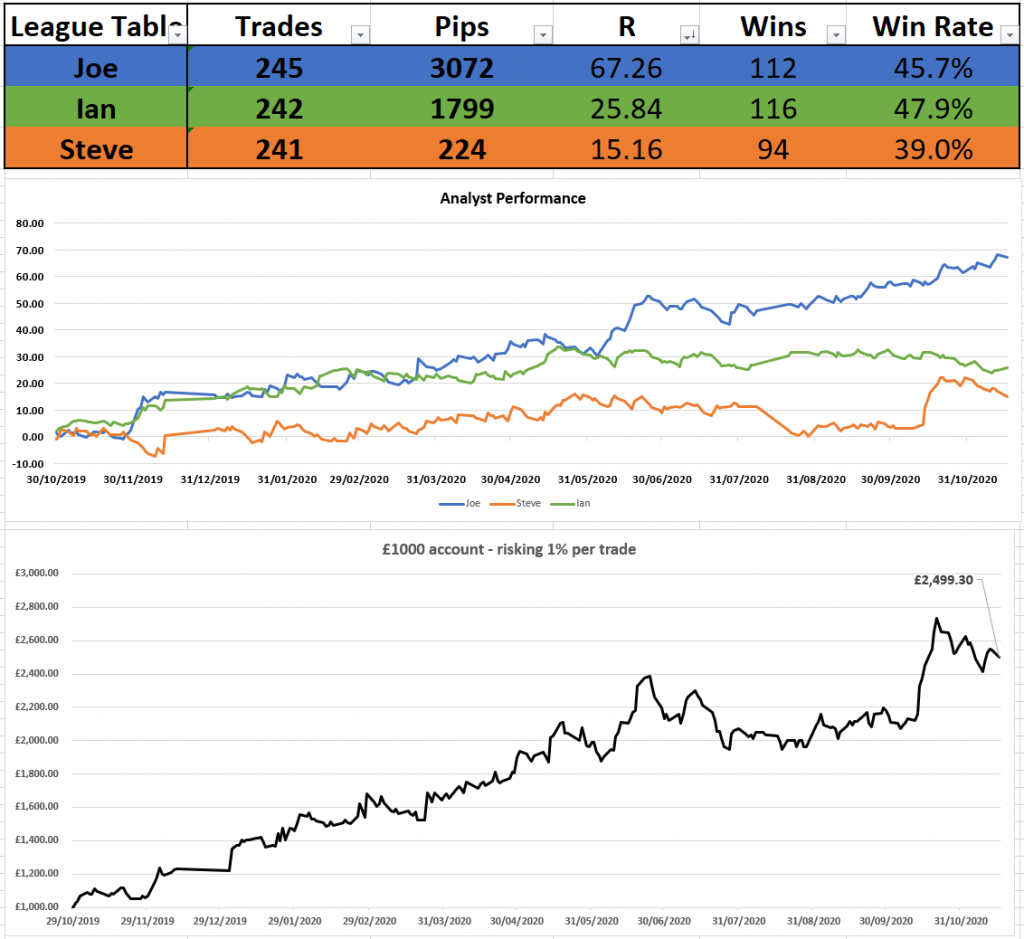 Today's trade ideas

Have a great week everyone.
Get award-winning FCA regulated signals and levels on over 30 markets, as well as education resources so you never trade alone.