Video – Talking Bull – Bitcoin charge continues to rise above $18,000
Posted: 18th November 2020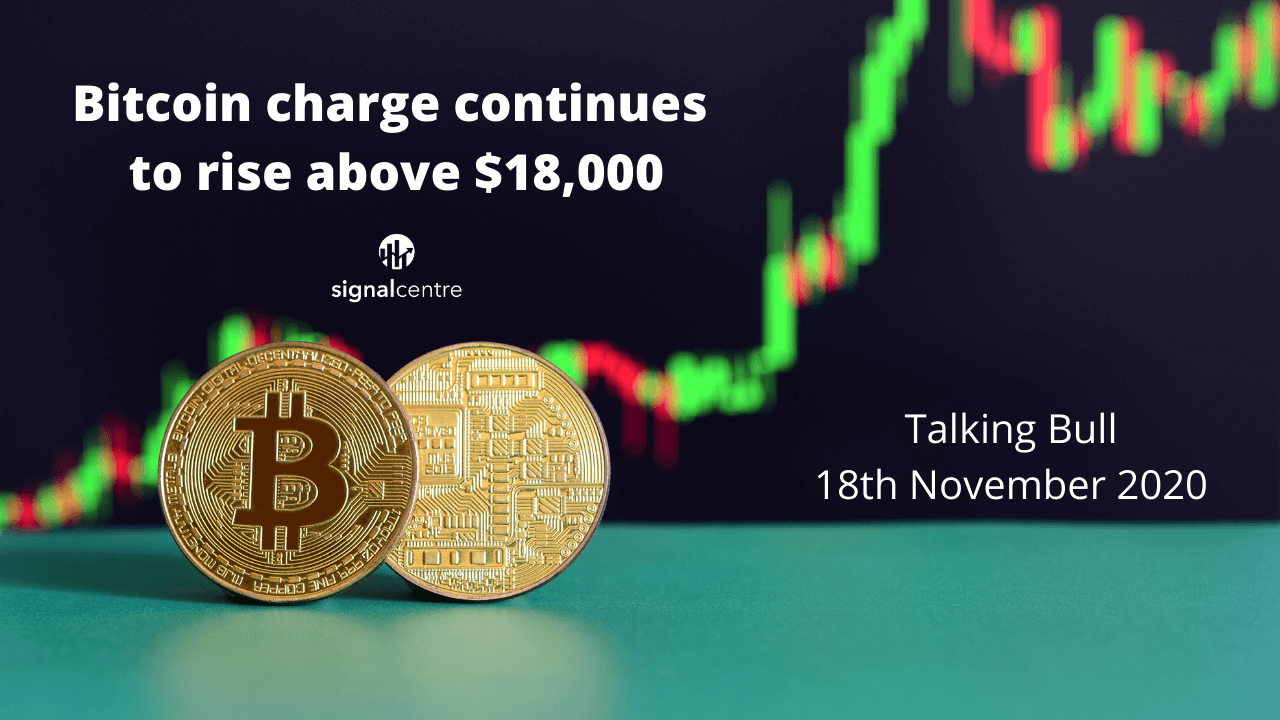 Good morning and welcome to episode 258 of 'Talking Bull'. In this video/podcast we cover the main headlines and what to expect from the day ahead. 
We take a technical look at key markets that are likely to be impacted by today's events. Also, we participate in a 'Gun to the head' challenge where each of us calls a live trade. These will expire at 9pm tonight and we will keep track of the progress over time.
We hope you enjoy it!
Join us on Telegram for more content – https://t.me/SCFree
Show notes:
All trades yesterday were centered around the US Dollar. Joe and Steve were stopped out on Silver and Gold, while Ian was down 0.31R at the 9pm expiry.
We have included an illustration based on a £1000 account. This will follow the combined return of our morning trades by risking 1% of the trading capital per trade. The 1% risk is a variable monetary amount and will rise and fall based on the success of the calls.
We are currently up 144.15% collectively since we began recording Talking Bull on the 30th October 2019. 
News
Memories of 2017 are flooding back as Bitcoin's charge continues. The digital asset added another 15% to rise above $18,000 this week before dipping below that level again this morning.
U.S. and European futures edge lower while Asian stock markets were mostly steady. In Washington, Democrats asked Mitch McConnell to resume talks on stimulus, though the Senate majority leader stuck to his insistence on a targeted package. Meanwhile, monetary policy-makers are having their say on vaccine developments, with European Central Bank President Christine Lagarde commenting that she's "not sure that it's going to be a major game changer for our forecasts," and Federal Reserve Chair Jerome Powell cautioning that the U.S. economy still has a "long way to go."
Goldman Sachs is preparing to trim its workforce for the second time in just three months, as a hold on firings during the pandemic gives way to a push to improve efficiency.
Outgoing U.S. president Donald Trump ordered the Pentagon to accelerate a drawdown of U.S. troops in Afghanistan and Iraq as he works to deliver on a longtime pledge to exit from "endless wars" before he leaves office in January.
Japanese stocks were the big underperformer overnight, with a rise in Covid cases leading to speculation that they could push businesses to restrict their opening hours once again.
Yesterday's disappointing US retail sales figure did little to boost sentiment, with the growth in coronavirus cases likely to stifle consumption just in time for the festive period.
It is also a reflection of the fact that Congress have continued to drag their heels on a second financial support package. Oil prices pulled back off the back of a larger-than-expected stockpiles build, yet expectations that OPEC could delay its January output rise helped limit those losses.
Early inflation data from the UK has seen a rise across the board, with CPI (0.7%), and core CPI (1.5%) both moving higher for the second consecutive month. Looking ahead, watch out for the latest inflation data from the eurozone and Canada.
Meanwhile, commodity traders will be closely following the EIA crude inventories release.
Data Today
1.30pm – Canada CPI (October): prices to rise 0.1% MoM. Markets to watch: CAD crosses
1.30pm – US housing starts & building permits (October): starts to rise 2.1% MoM and permits to rise 1.3%. Markets to watch: USD crosses
3.30pm – US EIA crude inventories (w/e 13 November): previous week saw a rise of 4.3 million barrels. Markets to watch: Brent, WTI
Gun to head trade ideas – Update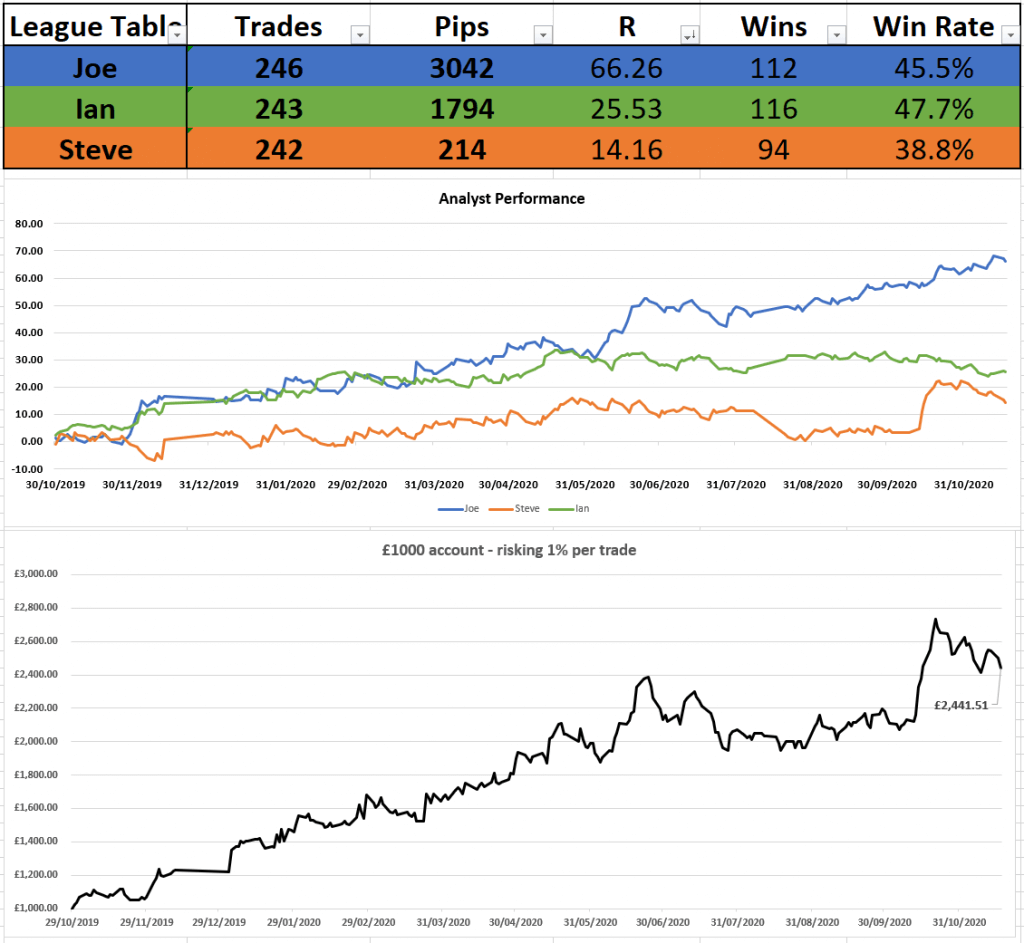 Today's trade ideas

Have a great week everyone.
Get award-winning FCA regulated signals and levels on over 30 markets, as well as education resources so you never trade alone.